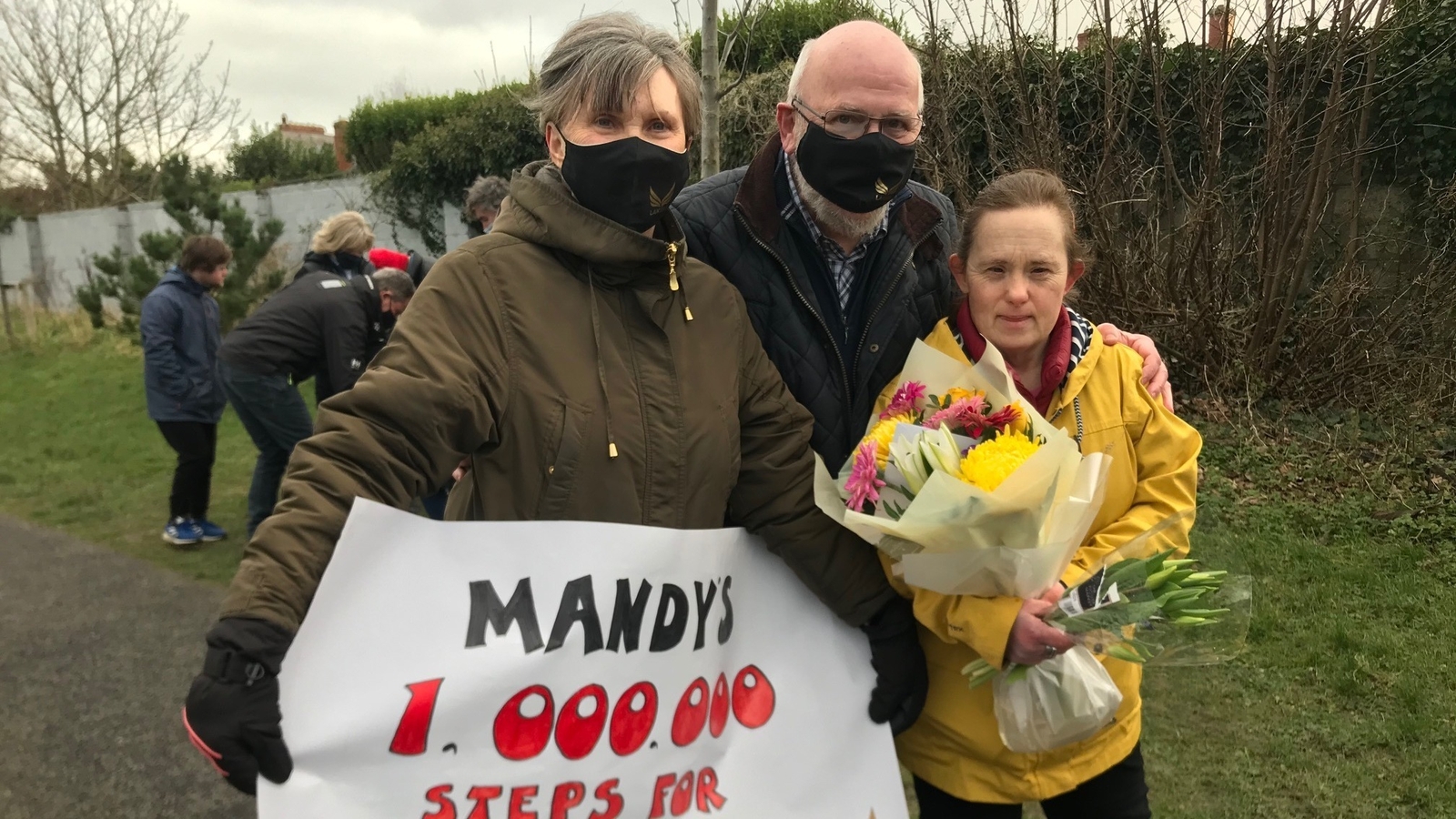 Many people are doing a lot more walking during lockdown, but today Mandy Finlay reached her goal of one million steps.
The 47-year-old who has Down syndrome is fundraising for the Lakers Social and Recreational Centre in Bray, Co Wicklow.
In 2018 a fire destroyed the special needs centre's vehicles and left the premises with smoke and water damage.
The pandemic has halted all traditional fundraising activities for the centre and forced the service to move online for its 400 users with intellectual disabilities.
Mandy said she was very happy and proud to achieve her goal today.
Fergus Finlay, Mandy's father and chairperson of the Lakers Centre, said that many of the members of Lakers were taking on fundraising challenges as traditional fundraising activities have stopped due to the pandemic.
"We can't wait to get back into Lakers, in the meantime we have people like Mandy to inspire us," he said.
Mandy's mother Frieda said she was emotional seeing her daughter reach her goal this afternoon.
Mandy moved back into her family home when Covid-19 hit, and set a walking challenge to lose weight.
"Lakers had zoom classes starting in March, and then she would go out walking for two hours, and she has been fully occupied, and it's been fantastic," Frieda said.
Since March, Mandy has already reached two million steps, but this is her first million steps for charity, and in a personal achievement she has lost three and a half stone.
Sporting the face of her idol John Cena she has wrestled the fundraising challenge.
"John Cena says never give up, and I didn't," Mandy said.
She has raised €6,000 for the Lakers Centre and she says she will keep walking to continue raising money.