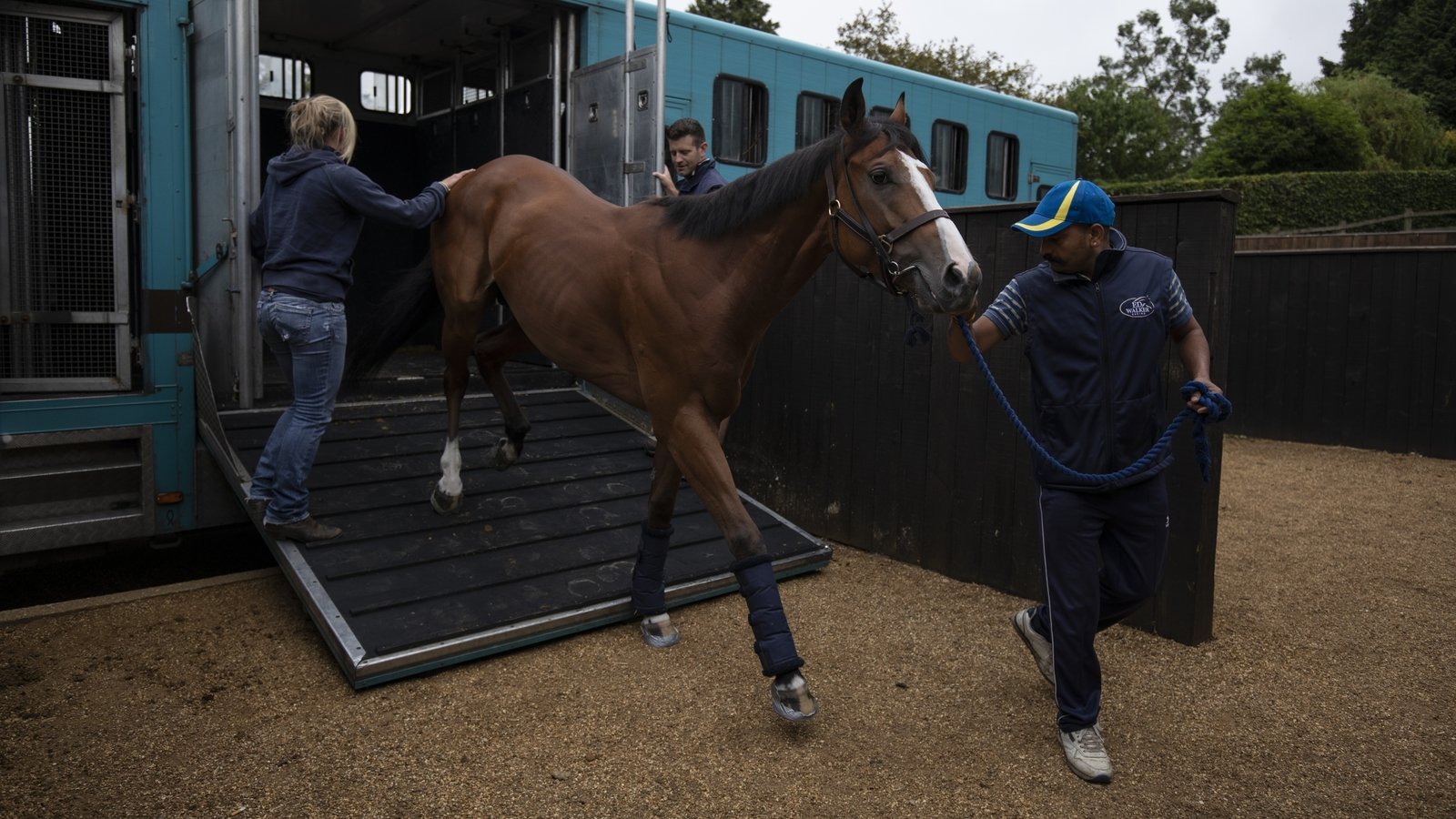 Transporting horses abroad has become more expensive due to Brexit and could impact on animal comfort and welfare, a leading breeder has warned.
Wicklow-based Ronan Rothwell breeds about 20 top showjumping horses a year. Around 70% will end up being sold to the UK and the rest to Europe.
He encountered problems recently with two young horses that are ready to be transported to Britain.
Mr Rothwell told RTÉ's Countrywide: "There is now a time lag because a veterinary report needs to be lodged with the Department of Agriculture for permission for export. That takes around three days.
"There is also the expense of paper work, which we never had before. Using the landbridge with the UK [to get to Europe] is extortionately more expensive than it was before."
The other option is to transport the horses directly to Europe from Rosslare to Cherbourg.
Mr Rothwell said the "sad reality" of an 18-hour journey at sea was that "the losers in all of this are the horses".
"Most horses will already have to spend three hours minimum getting to the port. Transporting horses for over 20 hours is a huge step backwards for animal comfort and welfare. That is a big concern."
The Irish sports horse industry is worth around €1 billion to the economy and supports 14,000 jobs across rural Ireland. Over half (56%) of these horses are sold to the UK and Europe.
Following Brexit, Calais will only process three horses an hour for arrivals from the UK.
Deirdre Seale and her husband Roy run Seale Transport and ship around 60 horses a month to Europe and Scandinavia.
They embarked on a dry run to see if they could continue using the UK landbridge only to find they could not get through Calais.
Ms Seale said they then tried to use the Rosslare to Cherbourg route direct to Europe.
"We were all loaded up and ready to go on Thursday night, our veterinary certs were stamped. Then we got a call from Stena to say the ship was not certified to take horses."
Ms Seale said it was an "exhausting and draining" time for the equine sector.
"The Government does not know what it's like on the ground, we are front and centre on the world's stage when it comes to the equestrian industry.
"But they don't seem to have perceived the difficulties. The Government and the governing bodies of the industry should be making sure that we can still export.
"We are going to be left marooned while everything happens on mainland Europe without us. You are dealing with people's livelihoods."
---