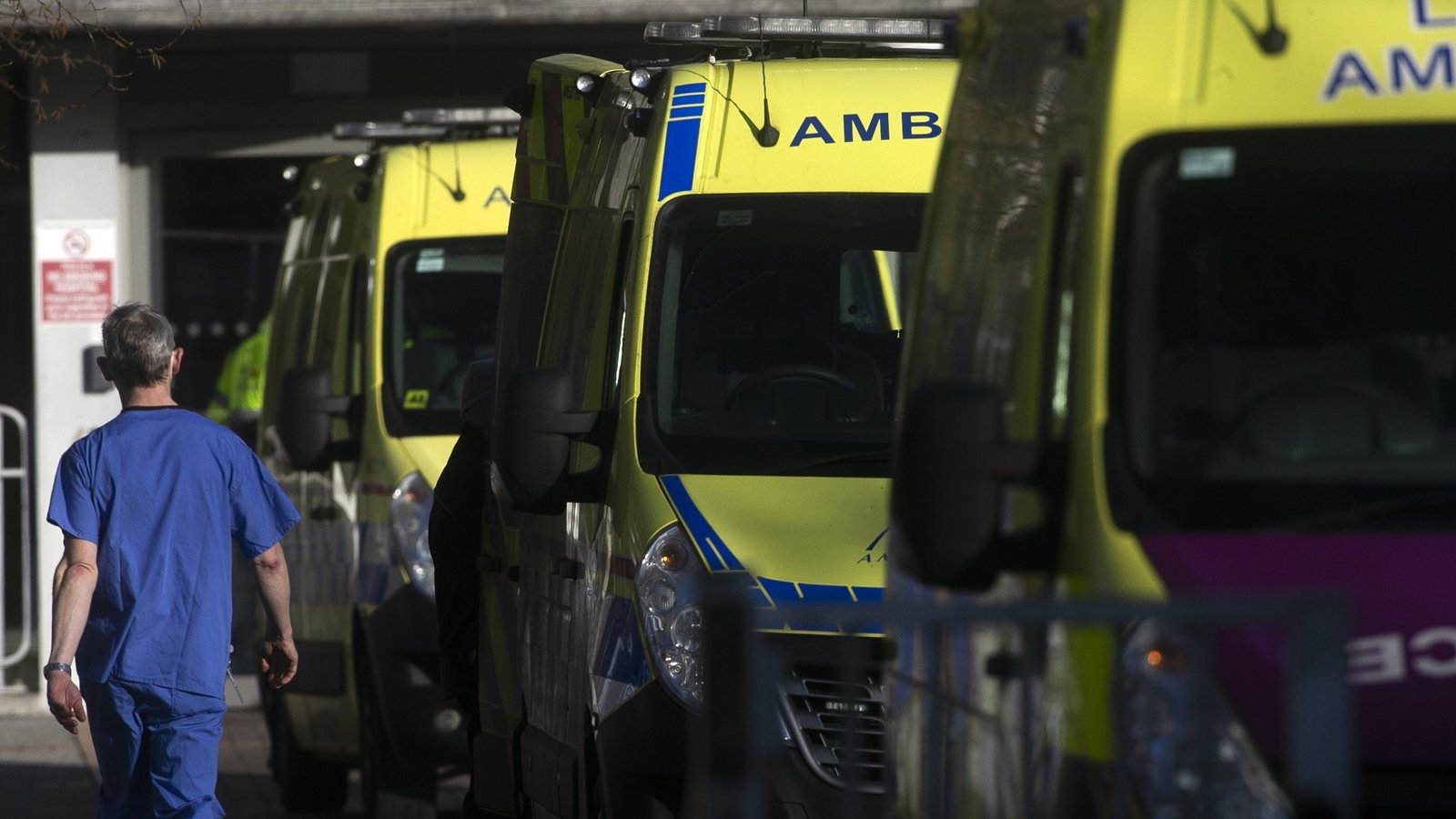 The Director of Public Health for the North East has said the region has been hit by unprecedented levels of the virus and the "war is not over yet" in stopping the spread of the infection.
The border counties of Monaghan, Louth and Cavan have over the past few months consistently recorded high rates of the virus.
Monaghan has the highest 14-day incidence rate in the country followed by Louth, Limerick, Waterford and Wexford.
Dr Augustine Pereira said this week there had been over 5,000 cases in the north east region which is "three times what we saw in the second wave".
He said there is a lot of infection amongst younger people and in some cases they are being admitted to hospital.
"These new variants are very good at learning about us and finding new ways of infecting us," he said.
Dr Pereira believes a number of factors led to the rise in cases including an increase in socialising over Christmas, family gatherings, parties and weddings.
However he also points out that even before Christmas, case numbers were very high.
"We started at a high base line. It almost felt like the second wave merged into the third wave," he said.
Dr Pereira also believes that complacency set in with news of the vaccine.
"I wonder if that led to people letting their guard down and thinking we're ok now, we have the vaccine" he said.
Dr Pereira said people need to quadruple their efforts now and stay at home.
"I asked my team today what they believe are they key messages and they said "stay at home, stay at home, stay at home.
"If you have symptoms, don't go anywhere."
"Even if they're mild, stay at home" he added.
Dr Pereira is also urging people to wear their mask properly and not to take it off to have a conversation. Hand hygiene is also so important he said.
While he acknowledged that the hospitals are "under extreme pressure", Dr Pereira moved to reassure people who may be in need of urgent care.
"Hospitals are there not just for Covid and teams are available to look after you," he said.
"The war is not over yet. In this instance the enemy has learned about us and has become twice as strong as us. So if our enemy has become twice as strong we have to redouble our efforts too" he said.
---
Explained: What is known about the new Covid variants?
---
Professor of Immunology at Trinity College Dublin Luke O'Neill has said there is evidence emerging that the Pfizer-BioNTech vaccine may help prevent transmission of Covid-19 as well as offering protection against severe illness.
He said this evidence is emerging from Israel, where over 800,000 people have been inoculated.
Prof O'Neill told RTÉ's Brendan O'Connor programme that Ireland was now number one in Europe for daily vaccination across a seven-day rolling average.
He welcomed the "frenzy" of interest among frontline works to get the vaccine.
"Let's hope that level of uptake is there from the general public as well," he said.
He was optimistic about the supply of vaccines going forward.
"The EU has ordered 1.1 billion vaccine doses and has another 400 million on order from Johnson and Johnson – that vaccine could be approved by early to mid February and it only requires one shot."
Asked if we may have some return to normal life by the summer, Prof O'Neill said we should be in a better place by June.
But he added that "nobody is safe until everybody is safe" and that the widespread vaccine roll-out would result in plummeting death and illness rates.
As of 8am this morning, there are now 1,848 patients with Covid-19 in hospital, with over 115 new admissions in the past day.
135 patients were discharged during that same time – 8am yesterday to 8am today.
191 patients are being treated in intensive care.
Ireland's Covid-19 Ireland data hub also shows that 77,303 people have so far been vaccinated against the disease.
168,831 tests have been carried out in the past seven days with a positivity rate of 15.4%. This means around one in six people is testing positive for coronavirus.
Yesterday, the Department of Health reported a further 50 Covid-related deaths and 3,498 new confirmed cases of the virus.
---