In the wake of the Omagh bombing, four months after the Good Friday Agreement in 1998, one of the defiant decisions made was to build a new model of shared education close to the town centre.
The plan involved constructing an education hub for up to 4,000 students on the site of disused British Army base.
Significant elements of the proposed Shrule campus are behind schedule.
But one section, the Arvalee Special School, is up and running and since the pandemic emergency it has continued to stay open.
"The staff supported the decision to stay open and I can't thank them enough. We were fortunate because of the resources we have," said Jonathan Gray, principal at Arvalee.
"Was it an easy decision? No, it never is. There are so many unknowns about Covid -19.
"Even now the research is getting updated daily with new variants and what not but we do our best for the children. We believe it was best endeavours and that's what we have sought to do."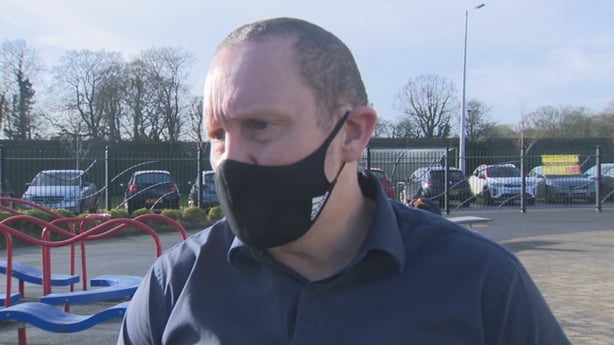 The resources at Jonathan Gray's disposal include a new building with sufficient space to allow for the creation of six independent bubbles.
In pre-Covid times, Arvalee had 160 pupils, from beginners right up to 19-year-olds.
The principal leads a team of 86 classroom staff and an additional ten colleagues in administrative, catering and caretaking roles.
Throughout the pandemic emergency, the complex has followed a 'normal school hours' policy. Students arrive in family cars, taxis and school buses. Personnel are in place to operate a strict social distancing policy.
In one classroom, we met Kathleen Gallagher Arruda. She was working in London when she met her Brazilian-born future husband. She has been back home teaching for the past seven years.
She fully supports the policy of keeping Arvalee open.
"I'm a mother of two children and we do have our fears. We are very aware of our health and safety … it's always there," Kathleen explained.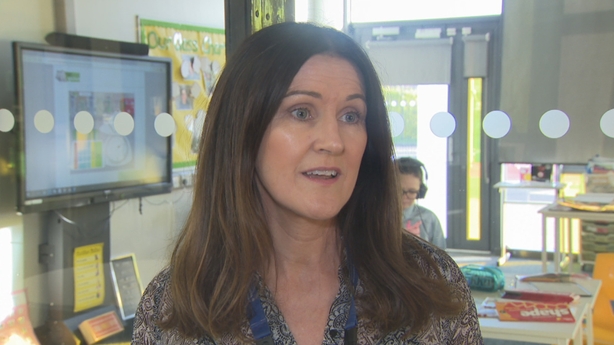 "In class, the children are aware of the virus, particularly when it is mentioned on social media, they get concerned about it. But when they are here in Arvalee, in their bubble, they seem to release that tension again and they become comfortable and get on with their learning.
"We are very fortunate in the design of the school. We have our own bubble and we have an outdoor space which is accessible, with our own entrance and exit."
Amy McElhatton is another teacher from the locality. Her wedding has been postponed on three occasions since the health emergency began.
She and her partner thought about moving to a wedding venue across the border as the conditions changed.
Their latest plan is to get married in November with the Slieve Russell hotel in Co Cavan for the reception.
She said: "I personally am very comfortable coming in to school. The children seem very happy to do so. They all feel safe and are enjoying the lessons.
"School has a massive impact on how they feel. Any change would confuse things for them. We have safety procedures in place and school is definitely benefiting the children."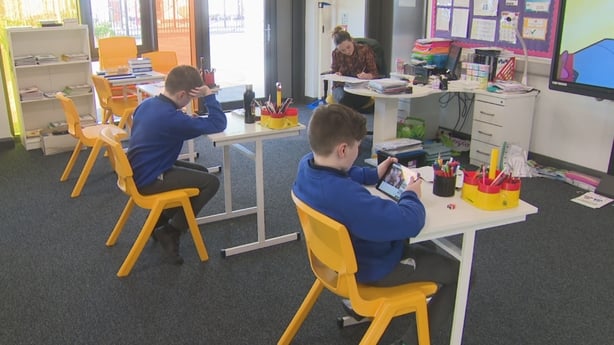 On a cold January afternoon, principal Jonathan Gray and his colleagues supervised their pupils as they used the range of school's play facilities. The principal recalled the uncertainty in the early days of the pandemic.
He said: "When we initially opened in March the parents were nervous about sending the children in. But they were under so much pressure and they had nowhere else to turn to.
"We kept saying 'send your kid in and we will do our best'. And as you can see, the kids are happy here. Now we keep ticking over.
"On a daily basis I ask myself 'do I have enough staff, do I have everything in place to keep the kids safe?'. But so far, so good and we pray it keeps going."
So often, Omagh Co Tyrone is associated with the brutal destruction of innocent life.
During this other version of dark times, Arvalee school, built on the site of an army barracks, provides its special offering of hope.