It's quintessentially Irish, the peat briquette warmed homes and fired stoves across the country for decades.
It even inspired one of the Boomtown Rats, Patrick Cusack, to adapt it as his stage name – he became known worldwide as Pete Briquette.
The peat briquette was Ireland's answer to fuel shortages in the wake of World War 2 and in time, with mechanisation, it became available to homes nationwide.
Made from milled peat, Bord na Móna was producing millions of them every year in the midlands. At one point it was producing 280 million briquettes annually – if they were laid end-to-end they would have stretched around the world twice!
The iconic ad for the briquettes featuring the Marino Waltz, ran for years from 1986, exuding a sense of warmth and home, and today it encapsulates the nostalgia many Irish people feel for the hand piece of fuel which became such a popular way of easily heating their childhood homes.
Back in the day the briquette was advertised as being the cleanest and most convenient fuel available but times have changed and now the briquette is being phased out as Bord na Móna focusses on renewable energy generation, moving from its brown to green strategy.
Today was the last day of peat milling on Bord na Móna lands and once existing stocks are used up, the briquette will be no more.
It's expected they will be produced up until 2024 but when word got out in Sligo this morning that the day of the peat briquette was numbered, demand shot up at Sligo Fuels/McPartland Oils in the town.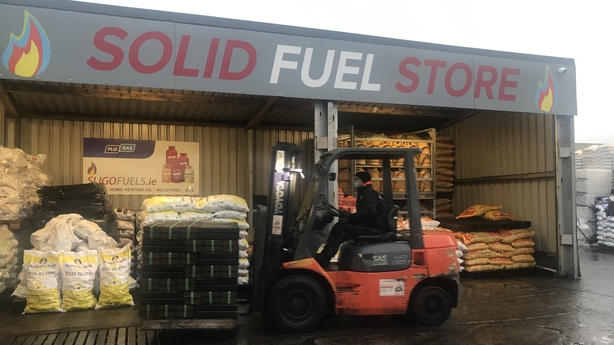 Solid Fuel Sales Manager, Trevor Goulden said people were coming in looking for 3, 6 and 20 bales, one person even wanted to buy a pallet load.
Peat briquettes are popular he said because they are convenient and easy to use but he said there are now other greener alternatives available like eco-briquettes which they will be telling their customers about.