A woman who was born in the Sean Ross mother-and-baby home in Co Tipperary in 1963 has said the publication of the report of the Commission of Investigation into the homes is just the start of what she says is a whole series of questions about how it was allowed to go on for so long, and about how they can even begin the process of forgiving those responsible.
Teresa Collins, who lives in Co Tipperary, was raised by her grandmother, after her mother, who gave birth in Sean Ross and spent six months there, suffered emotional and health problems as a result of the stigma associated with being an inmate there.
Ms Collins said she felt shock, devastation and has cried many tears on reading parts of the report and thinking of the treatment of mothers and babies in that home.
Forgiveness can only happen when we as survivors get the 'who, why and how' they did what they did.
She said the nuns who ran the institution at Sean Ross, the Congregation of the Sacred Heart of Jesus and Mary, continued to supply untruths to the Commission about the records they kept, and to give limited information to Tusla, including about death records and the three types of adoption records that they kept.
"The Orders still have a lot to answer for and there is more information there that has still not been properly revealed," she believes.
"Forgiveness can only happen when we as survivors get the 'who, why and how' they did what they did.
"How they managed to get babies out of Sean Ross, how they managed to treat people the way they did, how they were allowed to get away with it for so long with people in and out of that home all the time and nobody being responsible," she said.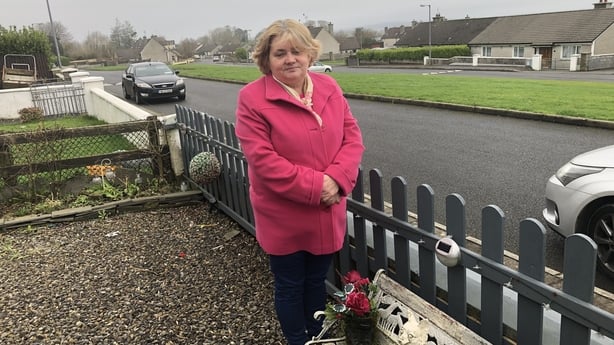 Ms Collins accepted the Taoiseach's apology in the Dáil was sincere as she watched him deliver it this afternoon.
However she also said strong acknowledgment and accountability must also come from the orders and the Church.
"They must come out and say 'yes, we did sell off children, yes we did not treat you right'.
"[They must] Give us all the names of those responsible. They are able to give us the names of the mothers and children, why can't they give us the names of all those who did that in those homes?
"I know there are higher people involved. After all these years of work….why hide now," she said.
---
Read more on the mother-and-baby homes report
---
Noelle Brown, who was born in Bessborough Mother & Baby Home, has said extracts of the testimony she gave to the Commission of Investigation contain "at least ten glaring inaccuracies" within it.
She was speaking on RTÉ's Today with Claire Byrne after receiving the so-called transcript of her testimony after she requested it from the Commission.
Ms Brown, an artist and adoption rights activist, said she feels "raw" after yesterday's publication of the Commission's findings,
She said her sentiments are "not helped" by inaccuracies in her testimony to the Commission.
Ms Brown said the testimony she has received states that she was "reared by her birth parents", but she said she went to Bessborough as an adoptee.
"It arrived this morning, and the timing is so great in light of what happened yesterday, still reeling from all of that, and to see ten glaring inaccuracies, starting with the fact that apparently I was reared by my birth parents. Now I went there as an adoptee. They know they had one job to transcribe accurately, my testimony."
She also said that when she gave her account to the Commission she was asked "a couple of questions" but in the transcript it appears she was asked 222 questions. She said this is untrue, and that she believes her answers "have been shoehorned into these 222 questions."
"I spoke for an hour. There were one or two questions. Some of them inappropriate, but there were not 222 questions asked of me. They listened and then they obviously took some of what I said, and shoehorn it into the 220-odd questions."
She said she feels the giving of testimonies was a "wasted exercise", as she cited that there has been no clarity given on the issue of vaccine trials.
"I felt it was a wasted exercise. I went there to find out the subject of vaccine trials, which they wouldn't investigate on my behalf. I was sent back to Tusla and they wouldn't investigate on my behalf."
Ms Brown explained that "details are so important to people who have been adopted", that the inaccuracies in the detail that she gave to the Commission are even more hurtful.
She said the Government is not facilitating a "survivor-centered approach", and that the apology by the Taoiseach should be delayed.
"It has never been a survivor-centered approach because they're not listening to us. The apology doesn't mean anything because the survivors have asked that the apology doesn't happen until we can digest the enormous report, and the hurt, and harm and trauma that this has brought up for survivors."
She also said she wants the Government to acknowledge "collusion with the the Catholic Church".
"The only thing I want is that they acknowledge the collusion with the Catholic Church that has brought about absolute horror in Irish history, and the legacy that adoptees and birth mothers that are dealing with now, and we are still being denied our identities."