A 12-year-old from Greystones, Co Wicklow, has become a published author with a collection of short stories partly inspired by life during the pandemic.
Tia Ann Jain was 11 years old when she wrote and illustrated a collection of six short stories about a little rabbit named Joy who is always "in wonderment of the world".
The inspiration for 'The Tales of Joy' came from Tia's family with one story based on Tia's love and support for her mother, Annie Abraham, who is a nurse.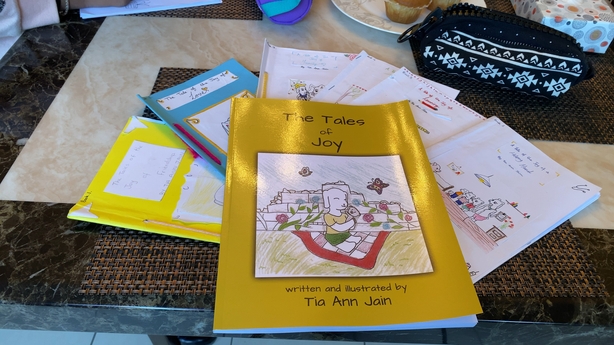 "In the story 'A Tale of Joy of Helping Hand', Joy's mum, she is going through a rough patch in her job. She's staying up and has barely any sleep and in the end she gets sick but her family is there to support her," explained Tia.
Tia's mother Annie Abraham is a nurse at St Vincent's Hospital in Dublin and says Tia has always admired her job as a nurse.
"She says, 'mama, you're a superhero. You're always a superhero," said Annie.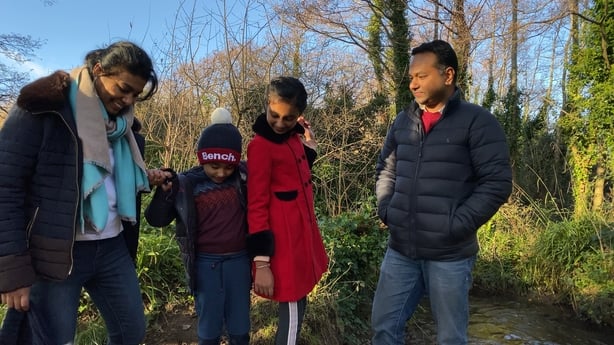 Tia has always loved reading and drawing. Writing stories helped her through a time when she was missing her teachers and her friends.
She decided to write about Joy the rabbit "who is always having adventures, always curious about everything". She showed her workbooks to her father Jain Paul who encouraged her to finish the collection.
Jain Paul spent five months searching for a publisher for Tia's stories. 'The Tales of Joy' is now available to buy on Amazon.
"Proud dad. Very, very proud. What else can you ask for? Being the father of an author who is an 11-year-old. I'm so proud. I'm very, very proud," said Jain.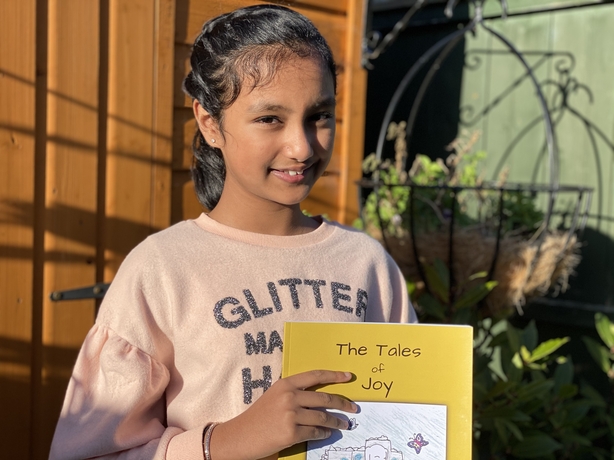 Tia is working on a new collection of stories about Joy the rabbit. She hopes her stories bring a little joy, just when it's needed most.
"During the pandemic and stuff, people are probably really sick of people saying it all the time but you have to be brave. It will get over with. It's already getting better with the vaccines coming out. It will get better," said Tia.