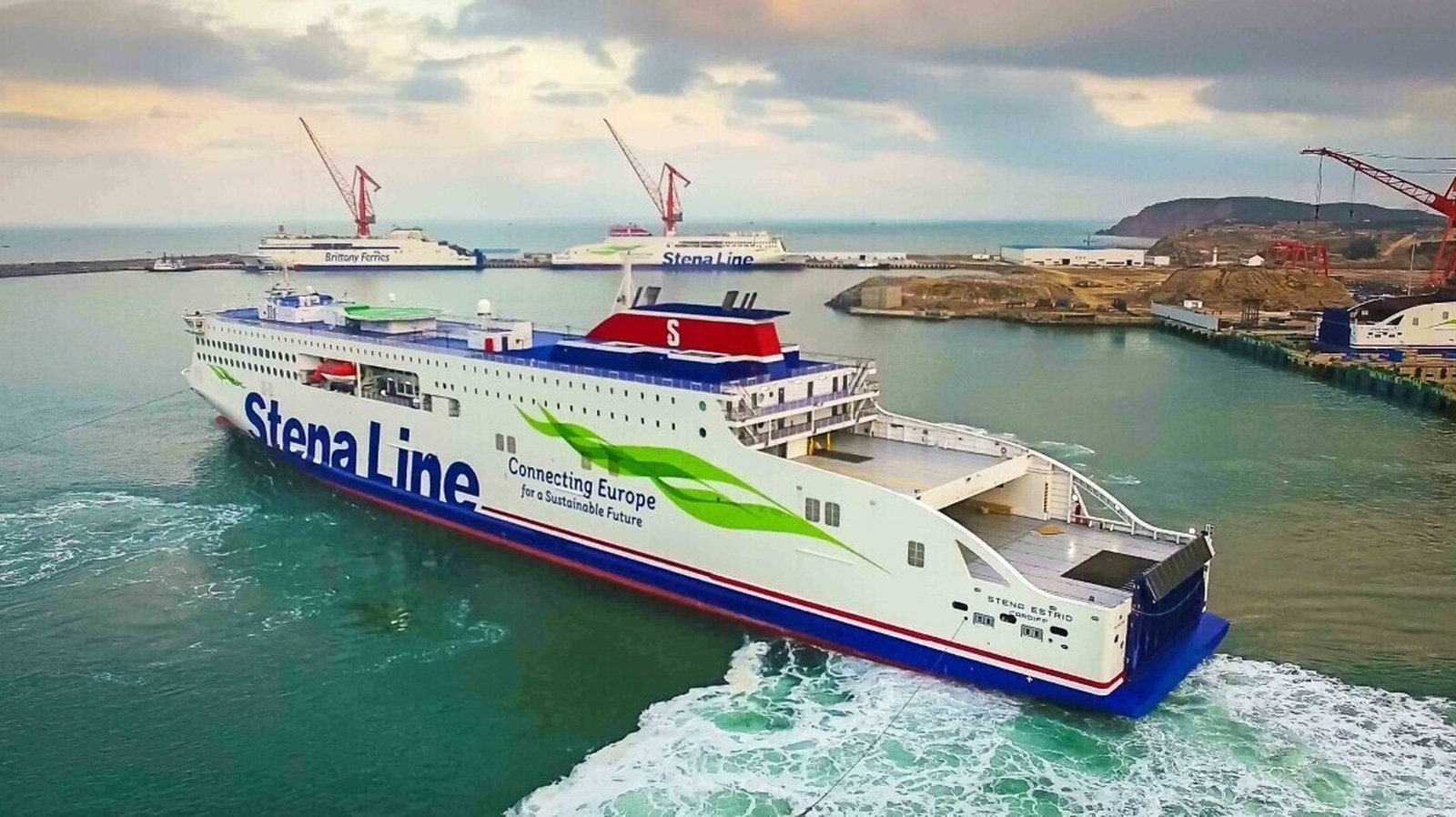 Ferry operator Stena Line is to further increase its freight capacity direct from Ireland to continental Europe in response to increased post-Brexit demand by adding a new weekend sailing from Dublin to Cherbourg.
The new service will start next Saturday and will result in a temporary reduction in weekend capacity on the Dublin to Holyhead route, where demand has dropped dramatically since January 1.
The new route will use the Stena Estrid, while the Stena Adventurer will continue to operate on the Holyhead route at weekends.
Trade volumes across the Irish Sea are down substantially on normal levels due to new customs procedures and systems that were introduced when the UK became a third country on January 1.
Hauliers and freight operators have complained of delays in getting goods through customs on both sides of the Irish Sea, due to the challenges.
Speaking on RTÉ Radio One's The Business, Paul Grant, Stena Line's Trade Director for the Irish Sea, said the operator's freight volumes between Ireland and the UK are down 60% in the first two weeks of 2021.
"Even just this week, what we are seeing is that freight volumes are still down coming into Dublin and coming into Rosslare," he said.
"But we are seeing that some hauliers are finding it easier to come over the north. There are clear differences in terms of processes, we're seeing some of our flows distorted."
"And I know that from a haulier perspective they just want to get back to moving their goods as efficiently as they possibly can to their destination."
As a result, he said, Stena has been moving its capacity to different routes, including direct to continent and Belfast to Britain, to cater for shifting demand.
He added that this time last year the company had one ship sailing directly between Ireland and France, and now it has two ships, and the capacity is increasing on a weekly basis out of Rosslare.
While concerned about the changing landscape, Stena Line believes that ultimately freight flows will return on its central Irish Sea routes.
The Stena Estrid is one of Stena Line's new larger E-Flexer vessels, and has a 3,100 lane metre capacity and 175 cabins.
The company recently moved its sister ship, Stena Embla, to the Rosslare-Cherbourg route temporarily.
Also speaking on The Business, haulier Brendan Dixon of Dixon Transport said he can see a major problem coming in the next couple of weeks because of the disruption to trade flows.
He said in the third quarter of last year his company's fleet drove on average around 450,000km per week, with around 300 loads each way to the UK per week.
But in the two weeks of this year so far 50 loads have been carried in, he said.
He described how yogurt coming into Ireland was delayed as the import paper work was not in order and ended up sitting in the port for four days, before it was refused at the point of delivery as it was past its accepted shelf life.
"it is going to be a massive problem if we can't get this issue sorted out," he said.
He also said that his company has had 150 trailers come home empty from the UK over the first two weeks of the year, because goods aren't moving.