It is still unclear if the planned reopening of special needs schools will go ahead on Thursday.
The Forsa trade union, which represents special needs assistants (SNA), will decide later today whether they support the reopening.
Last night, the Irish National Teachers' Organisation (INTO) called on the Department of Education to reconsider the plan.
But as decisions are made, parents are seeing their children's progress regress – and they themselves are at breaking point during the Covid-19 lockdown.
Kiara-Jane Murray has watched her son's ability to nod disappear. Seven-year-old Maximus has a rare genetic condition and needs 24-7 care.
"No matter how much we do, we can't engage him and open his mind as much as it can be in school," she said.
"Children like Maximus regress so quickly. Last year, Maximus was able to nod. He was able to nod 'yes', and unfortunately he's now lost that ability again. Last year, Maximus chose his wheelchair colour by himself, and this year he can't even tell me a simple 'yes'. It's heartbreaking.
"He cannot walk. He cannot talk. He cannot see. He's fed through a tube. He has very, very severe epilepsy, which affects him daily. Special schools like Maximus attends are part of his 24-7 nursing care.
"Our house – it's not suitable for Maximus. We've no hoisting system. We have only one seat that Maximus uses daily in our house, and unfortunately at the moment and for the last month now at this stage, Maximus has been sitting in the same chair, all day, every day at home."
"He attends an amazing school called Scoil Mochua in Clondalkin," she added. "The parents want these schools open; the teachers want these schools open; the Government want these schools open. Where is it falling down?"
Galway-based GP Dr Niamh O'Brien hopes for much the same. She has three daughters – two have additional needs, with one attending a special school.
"These children have been essentially cocooning," she said. "They've been restricting their movement now for three or more weeks. So, they're very safe, and if the staff have been doing the same – which is what the public health guidelines have advised them to do – then it's one group of restricted-movement individuals meeting another group. I feel that's as safe as one can hope for in the current environment.
"They've been home since just before Christmas, and this has been particularly difficult for our youngest daughter, who attends a special school. She has severe autism and is non-verbal. It's been very unsettling for her. She doesn't understand why her routine is gone. We can't explain that to her."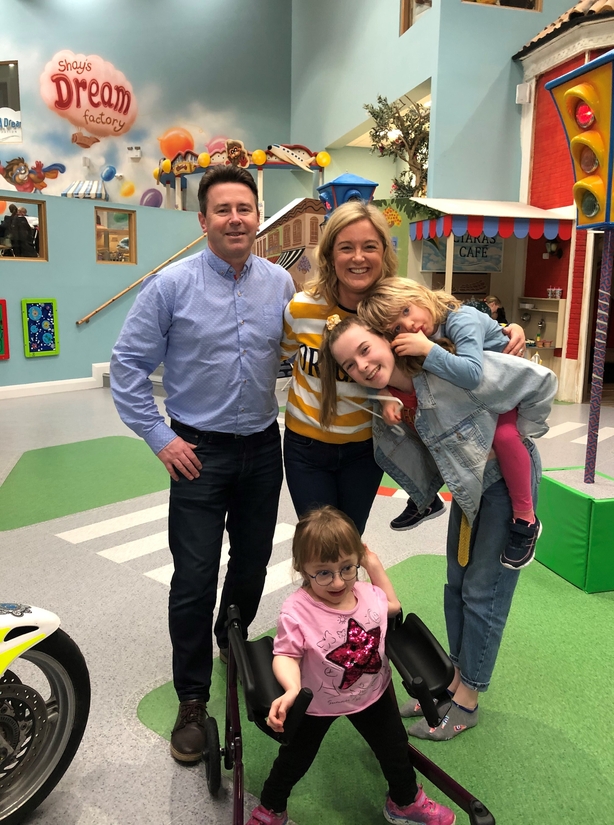 Niamh also hopes that schools can reopen on Thursday, and says that her family is at breaking point.
"For us, we've a situation where we've one child who's physically fragile and can be really severely injured by our child with severe autism with challenging behaviours, and these challenging behaviours are getting worse because of her being out of her school environment.
"We're constantly having to plan, pay people to help us and to support us so that we can do our job, including my job, which is a frontline job that I'm privileged to do and happy to do because it's my duty."
In Celbridge in Co Kildare, Brian Kiernan has found things tough since December.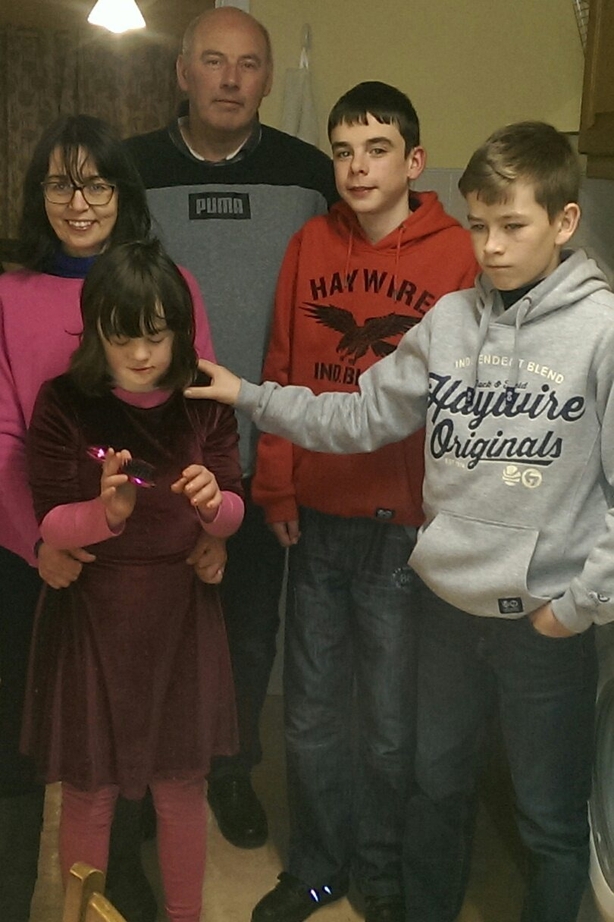 "I have a daughter who attends St Raphael's in Celbridge and she has a diagnosis of autism and Down syndrome," he explained. "I also have another child who attends a unit within mainstream [school], and he has a diagnosis of Asperger's.
"The whole key to autistic children is a routine, and once you take them out of that routine they just cannot handle that."
When asked about the impact on him and his wife Deirdre, Brian replied: "We're always in lockdown anyway, because we can never go to a restaurant, or we can never go to a cinema.
"But when there is school, there is a chance for us to do things, like doing shopping, maybe going for a walk, just to get out into the fresh air."
Mr Kiernan hit out against unions and said they are "playing a power game between themselves" with one union trying to look better than the other.
"I believe there's a vocal minority within the unions who are stopping it for the rest. I believe the majority of teachers and SNAs want to go back to school," he added.