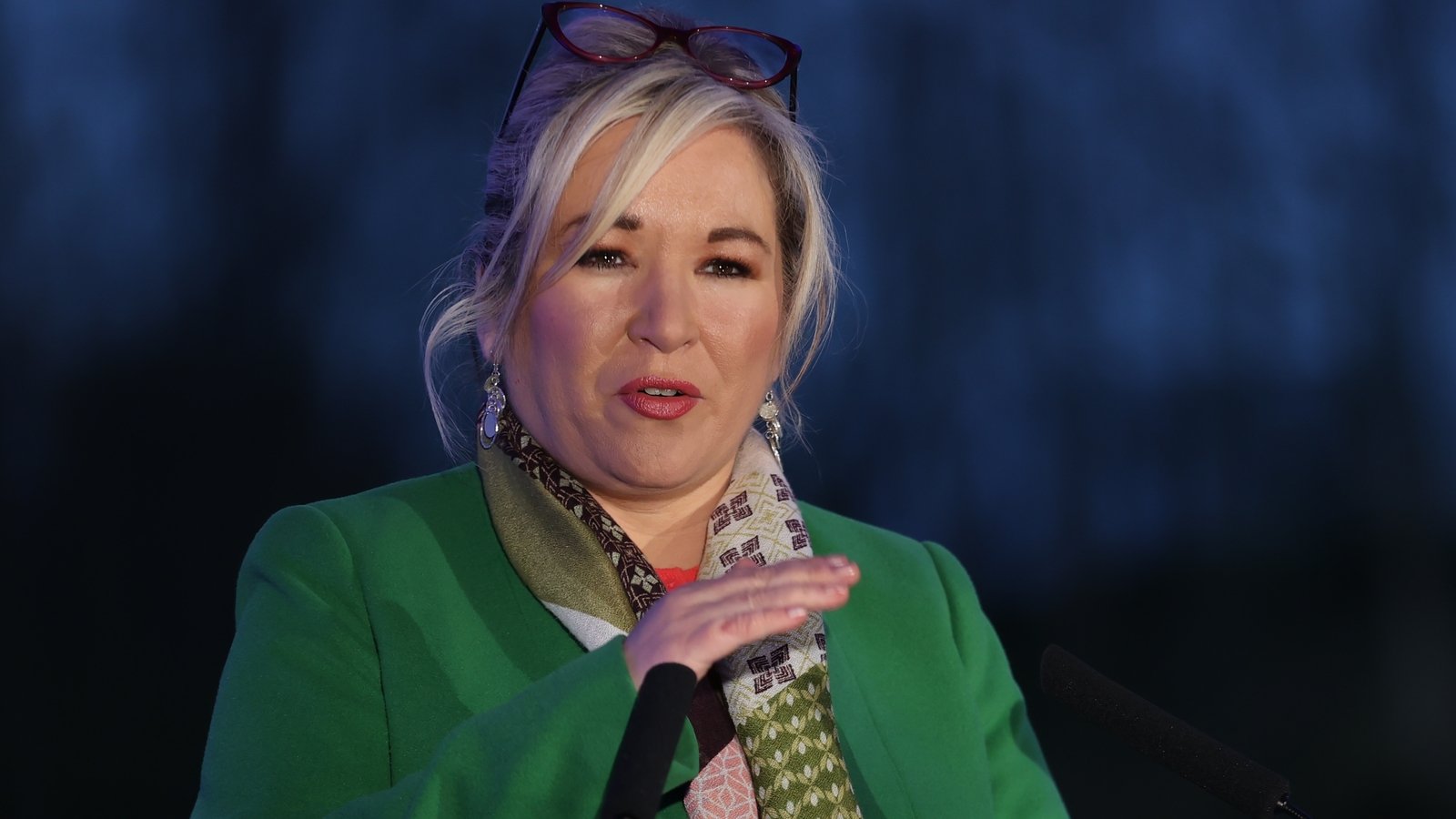 Sinn Fein's leader in Northern Ireland, Michelle O'Neill, has indicated she will support the use of British military personnel in the battle against the Covid-19 virus.
Hospital services personnel have asked the Executive's Minister for Health, Robin Swann, to access help because of severe staff shortages due to the virus.
It is understood that the British Ministry of Defence may be able to provide up to 100 combat medical technicians and Sinn Féin is expected to back the intervention.
Michelle O'Neill told RTÉ News: "Our priorities are to save lives, keep people safe and protect the health service. We do not rule out any measures.
"Any effort to make the threat posed by Covid-19 into a green and orange issue is divisive and a distraction."
At present, 629 staff are absent across Northern Ireland's health trusts due to Covid-19.
A further 826 staff are recorded as absent due to self-isolation and the two groups include 494 nurses or midwifery staff.
The Combat Medical Technicians are trained to provide basic lifesaving skills and medical support and are expected to be used to support existing nursing staff.
There have been a further 22 deaths of patients who tested positive for coronavirus in Northern Ireland.
Another 905 people have tested positive, according to the latest department of health figures.
There are 832 Covid-positive patients in hospital, 67 of whom were in intensive care units.
Average 7 day infection rate per 100,000 for Northern Ireland is 313.2. Armagh, Banbridge & Craigavon council remains area with highest rate, 576.6. Derry & Strabane, for long time the highest, again lowest rate on 165.9 @rtenews @FergalBowers @GeorgeLeeRTE

— Vincent Kearney (@vincekearney) January 20, 2021
---
Read more
Sinn Féin hits out at call for British Army assistance to deal with coronavirus
---