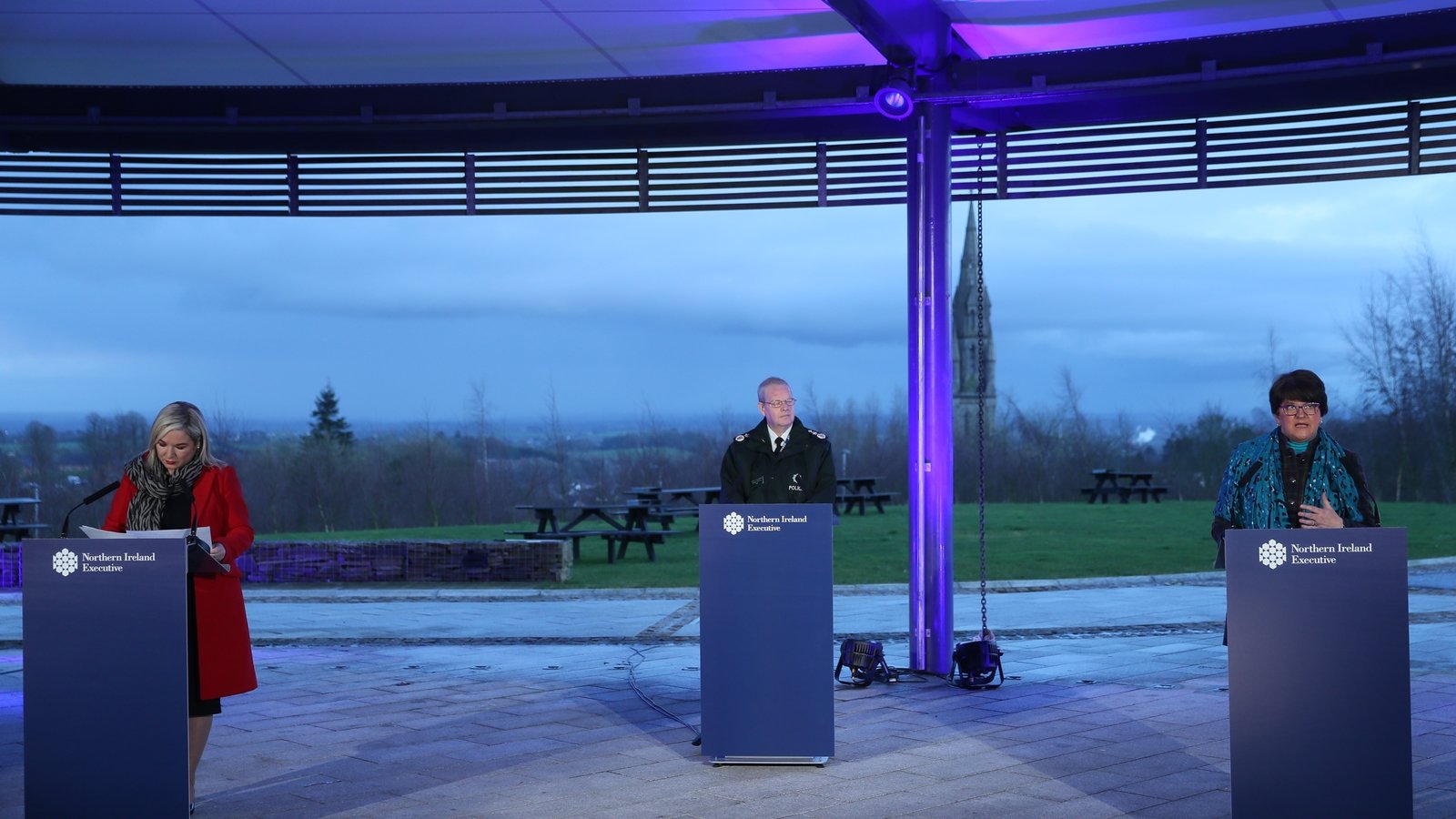 A report by an independent research group later this month is expected to recommend an inquiry into the running of mother-and-baby homes in Northern Ireland.
Stormont's political leaders will meet Minister for Children Roderic O'Gorman next week in advance of receiving the report.
A team of academics examined the records of eight mother-and-baby homes run by the Catholic and Protestant churches across Northern Ireland.
They also looked at the records of four Magdalene launderies.
It is estimated that around 10,000 women passed through the doors of the institutions examined by the group.
The independent group was established by the Stormont Executive three years ago to research what happened in a number of institutions, and to establish whether there are grounds for further investigation.
It is chaired by Judith Gillespie, a former PSNI Deputy Chief Constable.
She said the research has been completed and the group hopes to present its findings and an options paper to Stormont ministers before the end of this month.
Ms Gillespie said it will contain a full range of recommendations for next steps, including a full public inquiry or independent investigation.
At a press conference in Co Tyrone this afternoon, Stormont's First Minister Arlene Foster and Deputy First Minister Michelle O'Neill said they are to meet Minister O'Gorman to discuss the Commission of Investigation report into homes south of the border.
"I think it is very important that we do share information, particularly on this traumatic period in the history of both jurisdictions actually," Ms Foster said.
"Some of the organisations that ran these institutions were all-Ireland institutions so therefore it is important that we have that conversation.
"We are very much looking forward to to having the research report brought to us at the end of the month."
Ms O'Neill said the meeting with Minister O'Gorman is part of the Stormont Executive's preparations for preparing a response to the research report.
"What happened to women in mother and baby homes happened the length and breadth of this island, and I think it's really important that we learn from each other's experiences," she said.
"I think it's really important that if there is any good practice that we can pick up on that."
Ms Gillespie said she wants victims and survivors to have a role in deciding what happens next.