Louisa Meehan used to be unusual – because for the last seven years, she has operated her mediation business Woodview HRM from her home in Wicklow.
She said this decision transformed her life, allowing her to reduce stress, while combining work, family, community and acting as President of the Network Ireland group.
The big win for her is time – not only because it has reduced the hours she spent commuting to work in Dublin, but because she can control how and when she works.
But since last March, thanks to the pandemic, literally overnight hundreds of thousands of workers have joined Louisa in converting to working from home – whether they wanted to or not.
Recent research carried out by NUIG and the Western Development Commission found that while there are pros and cons to remote working, 94% of respondents favoured maintaining some form of it when the pandemic eventually eases.
The unprecedented transition to remote working has taken place on an ad hoc basis, with no set rules or procedures setting out the rights and responsibilities of employers and employees – but the National Remote Working Strategy launched yesterday aims to remedy that.
Under the strategy, new legislation will give employees a legal right to request remote working.
There's no guarantee they will get it – but if the employer doesn't have good grounds for refusing, the employee can take a case to the Workplace Relations Commission.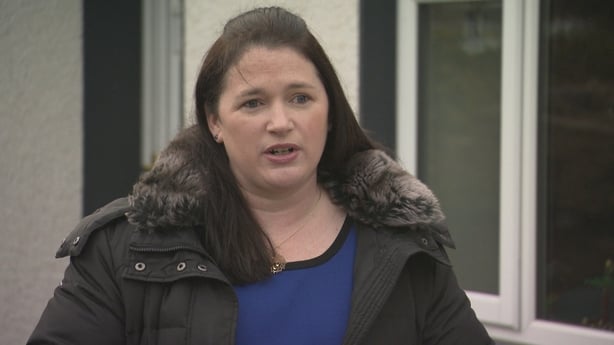 There will also be a Code of Practice on the "Right to Disconnect" from handling calls and emails outside normal hours, "significant" investment in remote working hubs around the country, a review of tax breaks before the next budget, and a "possible" acceleration of the National Broadband Plan.
The Government plans to "lead by example", setting a target whereby at least 20% of public servants will be working remotely by the end of the year.
The strategy acknowledges that not all roles lend themselves to remote working, and that some employees experience isolation, loneliness and stress, along with difficulty in "switching off".
It stresses that employers will play a key role in increasing the availability of working from home.
It cites some negative feedback from companies suggesting that remote working "does not easily support creativity, group dynamics, shared ownership and collegiality" and cautions that if those obstacles cannot be overcome, it could result in long-term impacts on the productivity of firms.
The strategy also expresses concern that remote working could have a negative impact on recruitment, retention, and national employment levels, and notes that while it may revitalise rural towns and villages, it could pose difficulties for cities as workers move away.
Launching the document, Tánaiste and Minister for Enterprise, Trade and Employment Leo Varadkar said remote working, whether from home, hubs or a combination of the two, would bring huge benefits including work life balance and flexibility, reductions in emissions and childcare difficulties.
He also said it would improve the employment prospects of people with disabilities.
Mr Varadkar forecast that in the medium to longer term, it would reduce business costs in terms of commercial property and rents, and revitalise rural areas.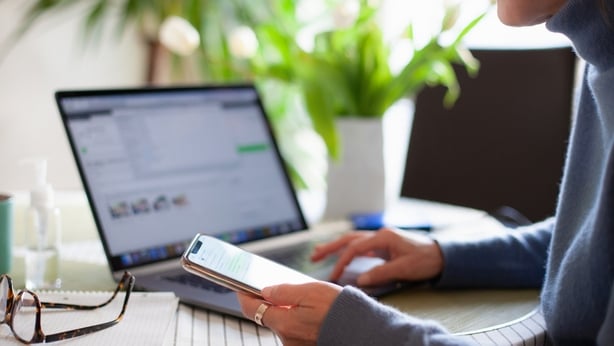 The strategy was welcomed by unions, with Irish Congress of Trade Unions General Secretary Patricia King noting that it had taken a pandemic to fully awaken the country to the potential for remote working.
She stressed the importance of legislation on the right to request remote working, saying: "Without this requirement, Irish employers have shown themselves to be too quick to refuse out-of-hand to negotiate company-level agreements on remote working."
The largest public service union Forsa said that "on the face of it", the proposals were welcome, but called for engagement with unions on the detailed roll-out of the proposals.

However, employer bodies raised reservations.
Ibec Director of Employer Relations Maeve McElwee welcomed Government commitments to invest in necessary infrastructure and to review tax arrangements.
However, she said it would be critical to allow time for a full regulatory impact assessment, including the costs of administration of new employment legislation.
The Institute of Directors said the key to making remote working succeed would be "striking a balance between the requirements and practicalities of both employers and employees" – but cautioned that would be no easy task.
Chief Executive Maura Quinn said the digital transformation of Irish business would be integral to the new remote working landscape and that this would require further supports and a proper broadband infrastucture across the country.
"Poor connectivity will limit this new legislation before it even starts," she warned.
ISME, which represents small and medium firms, queried the need for legislation, when the transition to remote working was already happening without it.
We need your consent to load this rte-player contentWe use rte-player to manage extra content that can set cookies on your device and collect data about your activity. Please review their details and accept them to load the content.Manage Preferences
Member John Barry also highlighted the health and safety issues that can arise when an employer is responsible for the safety of workers in their own home.
Meanwhile, the Opposition argues that the Government strategy doesn't go far enough.
Sinn Féin Spokesperson on Enterprise, Trade and Employment Louise O'Reilly said remote working must be recognised as a protected form of work "with particular safeguards, protections, and allowances for those workers".
She said that only legislation, rather than a Code of Practice, would offer workers the necessary protections.
Labour Party Senator Marie Sherlock described it as a missed opportunity, and accused the Government of "paying lip service" to the protection of workers in terms of health and safety.
She also claimed the strategy provided inadequate legal underpinning for the right to disconnect, and of "long-fingering" the review of the costs of working from home until the next budget.
"We can't have a scenario where employees are picking up the bill for heat, office equipment or IT services. There are tax benefits there for PAYE workers, but these can be very difficult to claim. Small businesses must be supported by Government in this."
The National Remote Working Strategy is an ambitious document, with an equally ambitious implementation target of this December.
But with pandemic restrictions showing little sign of easing in the short term, hundreds of thousands of currently house-bound employees – and their employers – will be keeping a close eye on the Government to ensure it meets that deadline.