Dozens of tennis players in hotel quarantine ahead of the Australian Open were told they would get no "special treatment" to leave their rooms to train, despite complaints from some players.
Australian health authorities rejected demands for tough isolation rules to be eased, as players resorted to hitting balls off windows, walls and upturned beds in the hope of being ready for the year's first Grand Slam.
The Australian Open is due to make a delayed start in Melbourne on 8 February, but its troubled build-up hit further problems after positive coronavirus cases were detected on three of the 17 charter flights that carried players and staff.
The 72 players on the three planes have been deemed close contacts of the four Covid-19 cases and barred from leaving their hotel rooms for 14 days, as largely virus-free Australia tries to prevent community transmission.
Heath authorities said they discovered two more cases linked to the tournament today, bringing the total for the Australian Open cluster to six.
Several players have taken to social media to complain about conditions.
World number one Novak Djokovic – who arrived on a virus-free flight and is being allowed to train in a bio-secure bubble – reportedly sent a list of demands to tournament organisers that included allowing players to move to private homes with tennis courts.
Victoria Premier Daniel Andrews rejected that request, saying authorities would not bend strict health rules any further for the players.
"There's no special treatment here. Because the virus doesn't treat you specially, so neither do we," he said.

---
---
The arrangements have sparked a backlash in Australia, with some social media users questioning why more than 1,000 players and staff were flown in for the sporting event, when tens of thousands of Australians remain stranded overseas.
The country closed its international border in March and has since limited the number of its own citizens who can return each week.
Mr Andrews said all players knew about Australia's strict quarantine rules ahead of their flights.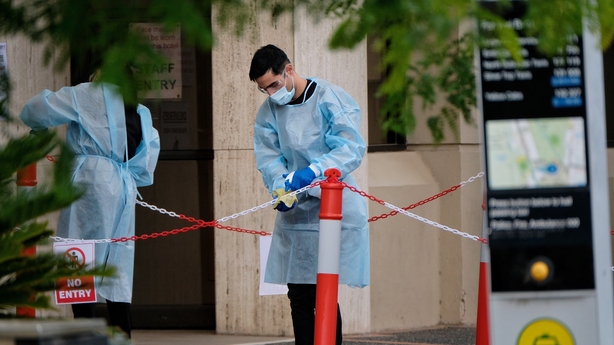 "The notion that there's been any change, the notion that people weren't briefed, I think that argument really has no integrity whatsoever," he said.
Tennis Australia has begun delivering exercise equipment to the isolated players who are concerned about the risk of injury when they finally hit the courts for a week of lead-in tournaments to start in Melbourne from January 31.
Global vaccine campaign gains pace as Brazil approves jabs

The global Covid-19 vaccination drive gathered pace as Brazil gave its first injections and India pushed on with its massive campaign, while European authorities sought to allay concerns about delays in supplies.
Brazil's health regulator gave the green light for the Oxford-AstraZeneca vaccine and China's CoronaVac to be used as the Latin American giant suffers a devastating second wave of the coronavirus.
Monica Calazans, a 54-year-old intensive care nurse in Sao Paulo became the first person in Brazil to receive the Chinese CoronaVac jab after the Anvisa watchdog's highly anticipated ruling.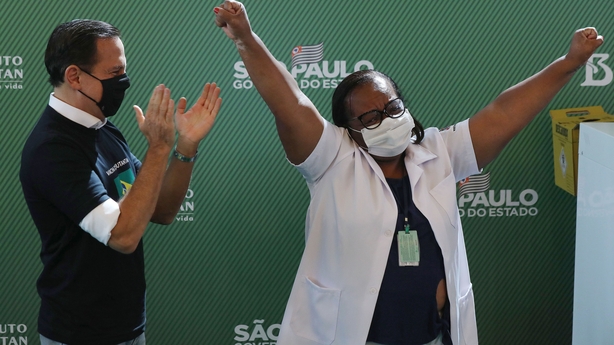 Growing concerns over different strains of the virus have meanwhile prompted governments to tighten curbs in a bid to stem a global death toll that has already surpassed two million.
India's vaccination drive got off to a successful start on Saturday with more than 224,000 people receiving their first jabs and just three people hospitalised after side effects, the health ministry said.
The government plans to immunise some 300 million people out of its population of 1.3 billion by July – equivalent to almost the entire US population.
In Europe, both France and Russia were gearing up for a key week in the vaccine effort.
Russia starts mass immunisations today using its homegrown Sputnik V vaccine, while the French government is hoping to overcome fierce criticism of a sluggish rollout as it begins inoculating the over-75s.
Across the European Union there have been concerns that delays in the delivery of the Pfizer-BioNTech vaccine could further slow a campaign which critics have condemned as less agile than in the United States or Britain.
Pfizer said it was working to "significantly" scale up production at its plant in Belgium in the second quarter.
After a short delay, deliveries should be back to the original schedule to the EU from 25 January.
Meanwhile, top US scientist Dr Anthony Fauci said President-elect Joe Biden's goal of seeing 100 million vaccine doses injected within his first 100 days in office is meanwhile "absolutely" achievable.
Mr Biden has unveiled a $1.9 trillion stimulus plan to revive the economy of the country worst-hit by the virus, which has killed more than 397,000 people in the US.
Spain has begun administering second doses to people who had already received the first at the end of December, mostly nursing home residents and care staff.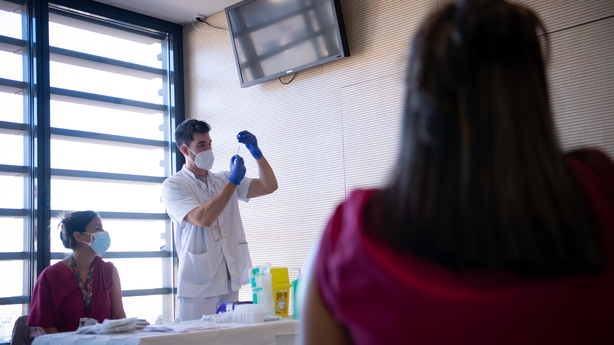 Until vaccination is widespread, countries across the globe are still having to rely on lockdowns, curfews and social distancing to control the spread of the virus – particularly as new variants proliferate.
An elderly care home in Belgium said that a British strain of the coronavirus, which several studies suggest is up to 70% more contagious, had been detected in 111 residents and staff. Three residents have died.
Fears over the strain were cited as the justification for Austria's decision to extend its third national lockdown by another two weeks until 8 February.
After months of restrictions resentment is growing in some quarters, with around 100 people arrested yesterday at an anti-lockdown protest in Amsterdam.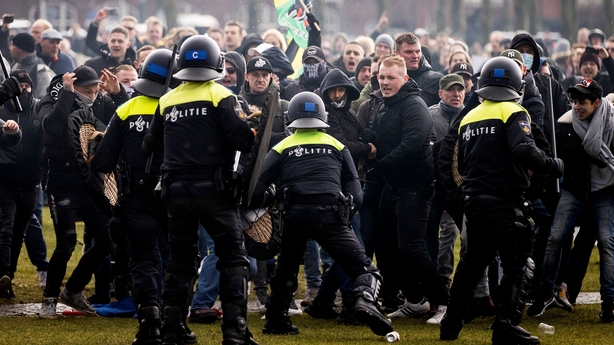 Police used water cannon to clear the demonstrators, some of whom threw stones at the officers, Amsterdam city hall said in a statement.
Switzerland and Italy are tightening their restrictions from today and Britain will require all arrivals to quarantine and show negative tests. Oman meanwhile said it will close its land borders for up to two weeks.