While holidays abroad ground to a halt last year due to the Covid-19 pandemic, many will be hoping to return to the skies at some stage in 2021.
As the vaccine roll out continues across the world, people are becoming increasingly optimistic that 'normal life' will soon resume.
However, despite some airline advertisements suggesting you can get the "jab and go", that is not the case.
We still have no idea when the ban on non-essential travel will be lifted, and just this week the National Public Health Emergency Team reemphasised the risks associated with overseas travel.
On Thursday evening, Chief Medical Officer, Dr Tony Holohan, urged anyone thinking of planning a holiday abroad "in the not terribly distant future" to follow public health advice and stay home.
He also criticised ads encouraging people to book because vaccines are "on the horizon", saying they were not very responsible.
But despite those warnings, if you are still considering making travel plans for later in the year, we asked the experts for some advice about how you could best protect your consumer rights.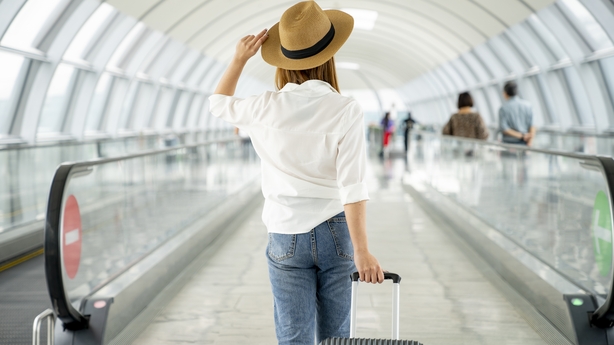 What is demand like for summer 2021?
Known as the most depressing month of the year, it is no surprise that January is usually the most popular time to book a holiday.
Many UK travel companies have reported a surge in summer bookings over the last few weeks, as the speedy vaccine roll out there gives people renewed hope.
However, the situation here in Ireland appears to be the polar opposite.
Clare Dunne, Managing Director of The Travel Broker in Dublin said they have had no bookings at all for this summer and very few enquires.
"We are generally advising clients to hold off for the moment on summer bookings until we can get a better picture of what is happening in the destinations most popular with Irish clients," she said.
When is demand likely to return?
The Irish Travel Agents Association, which represents over 200 travel agents, said it doesn't expect to see an increase in bookings until greater numbers of the population have received the vaccine.
Pat Dawson, CEO of the ITAA said he believes travel would have resumed this summer, if the Government had been quicker at rolling out the vaccine.
"Younger people probably won't receive the vaccine until sometime in late summer, which has certainly had an effect on bookings," he said.
The association said the majority of bookings being made at the moment are from people rescheduling trips which were due to take place in 2020, and were disrupted by the outbreak of the pandemic.
Mr Dawson warned people to take care if making bookings for 2021 and to carefully read all terms and conditions, as flight changes and cancellation policies vary from airline to airline.
"This is still a fluid situation, with guidelines changing on a daily basis from country to country," he said.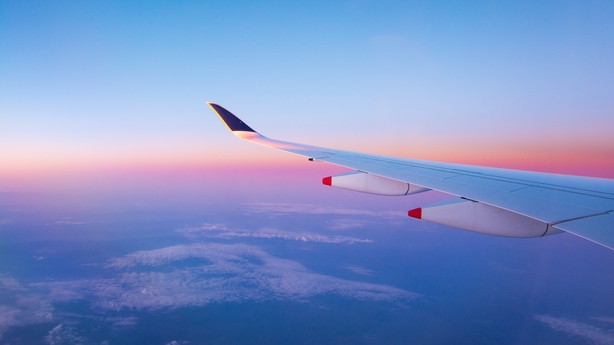 Are there good deals available due to low demand?
Paul Hackett, CEO and Co-Founder of online travel company Click&Go said consumers could save up to €200 per person, compared to a normal trading year.
"That is a significant saving if a family of four or five people are travelling," he said.
If you book a holiday and can't travel due to the pandemic, Mr Hackett said your money will be protected if you book with an Irish based licensed travel agent.
"If the holiday is cancelled due to Covid-19, the consumer will be able to change dates or get a full refund.
"All Irish based travel companies are licensed by the Commission for Aviation Regulation and offer complete financial protection to customers via their financial bonds," he said.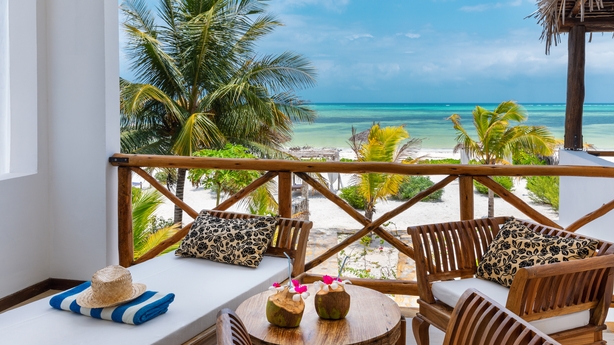 What are my rights if I do book a holiday?
Your rights will differ depending on how you go about booking your holiday.
Doireann Sweeney, Head of Corporate Communications with the Competition and Consumer Protection Commission, said there are a number of ways you can protect your money.
Do package holidays offer greater protection?
According to Ms Sweeney, package holidays have strong rights and protections under package holiday legislation.
These rights ensure that you are given all the relevant information about your holiday and are looked after if something goes wrong.
She said if you decide to book the various elements individually, such as flights or a hotel, you do not have the same level of protection as with a package holiday.
"A package holiday is considered a pre-arranged or customised holiday or trip that is sold at an inclusive price through a travel agent or tour operator, which must last at least 24 hours, or include an overnight stay.
"It must also include at least two of the following: transport, accommodation, car or other vehicle hire, or other tourist services or activities – for instance, golf or hill walking," she explained.
According to Ms Sweeney, travel organisers selling package holidays must provide detailed information to consumers before they book, on all the details of the holiday, including vaccination or visa requirements and how to complain if something goes wrong.
What about cancellation policies?
Ms Sweeney said to be aware that travel organisers have the right to cancel package holidays because of factors beyond their control.
If this happens, she said you are still entitled to a refund or a replacement package.
Ms Sweeney said you also have the right to cancel your own package holiday at any stage before the start date and receive a refund.
However, she said a cancellation fee may apply if stated in the T&Cs and you may lose your deposit.
"Usually, the closer to the travel date, the greater the portion of the cost of your holiday that will be lost if you cancel.
"However, if you cancel your package holiday as a result of unavoidable and extraordinary circumstances at or near their destination, which would affect your holiday or your travel to the destination, then you are entitled to a full refund without paying any cancellation fee," she added.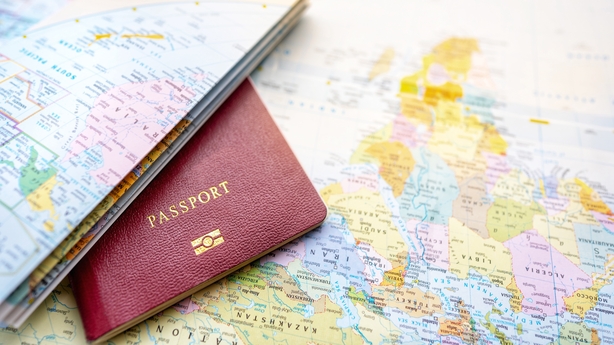 Is it safer to use Irish travel companies, rather than international agencies?
EU legislation gives you specific rights and entitlements when you book a package holiday from a company based in the EU.
Therefore, Ms Sweeney said it is important to check a travel organiser's registered address.
"This will be a key factor in determining what consumer rights and protections will apply," she said.
What if I book with a UK company?
As the UK is no longer part of the EU, Ms Sweeney said it is important to remember that the protections and rights under EU legislation will no longer automatically apply if you book with a UK company.
"In some cases, if a package holiday from a non-EU provider is marketed to Irish consumers then EU protections may still apply, but it is still likely to be more difficult to resolve issues with UK travel agents," she said.
What if I want to book flights and accommodation separately?
If you want to book elements of your holiday separately, Ms Sweeney said she would strongly encourage you to check the terms and conditions of each booking before providing any sort of payment, even a deposit.
"It's important to be aware that many standard T&Cs may not cover alternative arrangements or deposit refunds where public health measures prevent a booking from going ahead," she said.
If the flight is cancelled, Ms Sweeney said you will be entitled to a refund.
However, if you decide not to fly due to personal concerns about Covid-19, she said you are not legally entitled to a re-routing or a refund – unless it was part of the terms and conditions of your booking and you may lose the money you paid for your flights.
While many airlines are offering customers the option to change travel dates for free, Ms Sweeney said to remember that you will have to pay extra – if the cost of the new flight is higher.
What are the Irish airlines saying?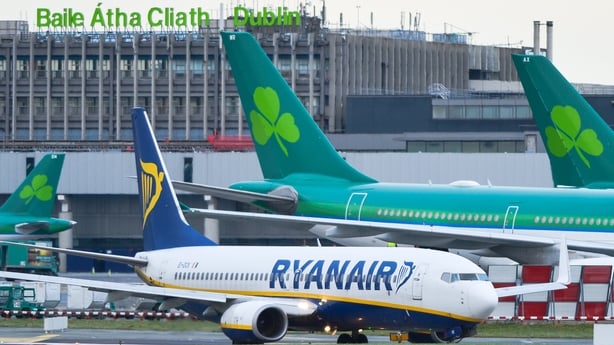 In a statement, Aer Lingus said it is hopeful that the vaccine roll out will have a positive impact on bookings for this summer.
"We understand that planning ahead is challenging at present but equally we recognise the need for something to look forward to.
"By extending our flexible booking options until 30 September 2021 our customers can have the confidence to plan for their summer holiday knowing that should their plans change, their booking can be changed at no extra cost," the statement read.
Ryanair did not respond to our queries in relation to flexible booking options for customers, however as of Friday 22 January 21, its website stated that it has dropped flight change fees for new bookings made before 31 January 2021, for travel before 30 September 2021.
"This gives you complete flexibility and peace of mind, and you only pay the fare difference," the website read.
Ryanair did not say whether it would be extending these measures for bookings made after the end of this month.