A partial lockdown has been imposed on the Chinese capital, with 1.6 million residents banned from leaving Beijing, after a handful of cases were detected.
Seven cases were reported in the city today, including six in southern Daxing district.
All 1.6 million residents of Daxing must not leave Beijing unless they have received special permission from the authorities and tested negative for Covid-19 in the past three days, the district said.
Meetings of 50 or more people in the district have been banned, while "weddings should be postponed and funerals simplified," the district government said.
It also ordered all kindergarten, primary and secondary students in the district to study at home.
Residents of five Daxing neighbourhoods where the cases were detected were ordered to remain indoors.
Daxing includes one of the city's two international airports.
China has largely brought the virus under control even as the rest of the world struggles with mounting deaths and overburdened hospitals.
But a spate of small, localised outbreaks has prompted Chinese officials to order mass testing, strict lockdowns and to prepare to move thousands into quarantine facilities to stamp out a resurgence.

---
---
China reported 103 new cases today, including the seven in Beijing.
The outbreaks, including in neighbouring Hebei province, have put China on high alert for a potential wave of cases ahead of the upcoming Lunar New Year holiday.
Meanwhile, nearly three million people in northeastern Jilin province were placed under lockdown on Monday after a travelling salesman infected over a hundred people.
Heilongjiang, another northeastern province, has reprimanded 16 officials for "not doing their duty" to prevent recent clusters of cases in the province, the provincial Communist Party newspaper Heilongjiang Daily reported.
Coronavirus variant detected in at least 60 countries: WHO
A variant of the coronavirus first detected in the UK has now been detected in at least 60 countries, the World Health Organization said, 10 more than a week ago.
With the global death toll now well past two million, and new variants of the virus causing deep concern, countries across the world are grappling with how to slow infections until vaccines become widely available.
The South African strain, which like the UK one is believed to be more infectious, has now been reported in 23 countries and territories, the WHO also announced in its weekly update.
It added that the number of new deaths climbed to a record high of 93,000 over the previous seven days, with 4.7 million new cases reported over the same period.
The UK strain, first detected in mid-December, is thought by the WHO to be between 50 and 70% more infectious than the original.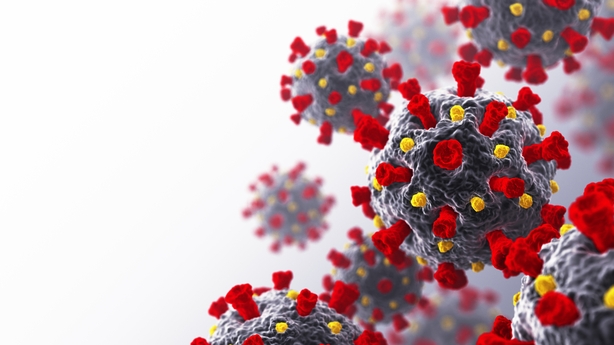 While more transmissible, the two variants are not thought to be more deadly and Pfizer and German partner BioNTech have said their vaccines are effective against the mutation found on the British virus variant, known as B117.
The arrival of mass vaccination campaigns in the US and Europe had brought hope that the end of the pandemic was in sight; the European Union said yesterday it was aiming to inoculate 70% of its adult population before the end of August.
But many EU countries – and other nations including India and Russia – have struggled to get their inoculation programmes off the ground.
The United States remains home to the world's worst outbreak in overall numbers, and US President-elect Joe Biden made clear he would be taking no chances following his inauguration today.
Recent days have also seen a renewed focus on the initial outbreak a year ago, with China defending its handling of the virus after independent experts criticised the speed of its response.
Australian Open cluster grows as two more players test positive

Two more Australian Open players have tested positive for the coronavirus, authorities revealed, taking to the number of cases linked to the tennis tournament to ten.
It is the latest blow to preparations for the year's first Grand Slam in Melbourne – which has already be delayed by three weeks due to the pandemic.
A string of infections detected by Australian authorities have forced 72 players to be confined to their hotel rooms for two weeks.
Victoria state police minister Lisa Neville said two players and two non-players associated with the tournament had tested positive over the last 24 hours.
One of the players, she told reporters, "has absolutely been in hard lockdown because he came in on one of the flights where we had positives".
More than 1,000 players and staff arrived in Australia on 17 charter planes last week, with the first cases detected on those flights.
Several previously announced positive cases have been reclassified as non-infectious, meaning the confirmed number of cases in the tournament cluster is now ten.
But the entire contingent is spending 14 days in hotel quarantine, with players not considered close contacts of positive cases allowed outside to train for up to five hours a day in a biosecurity bubble.