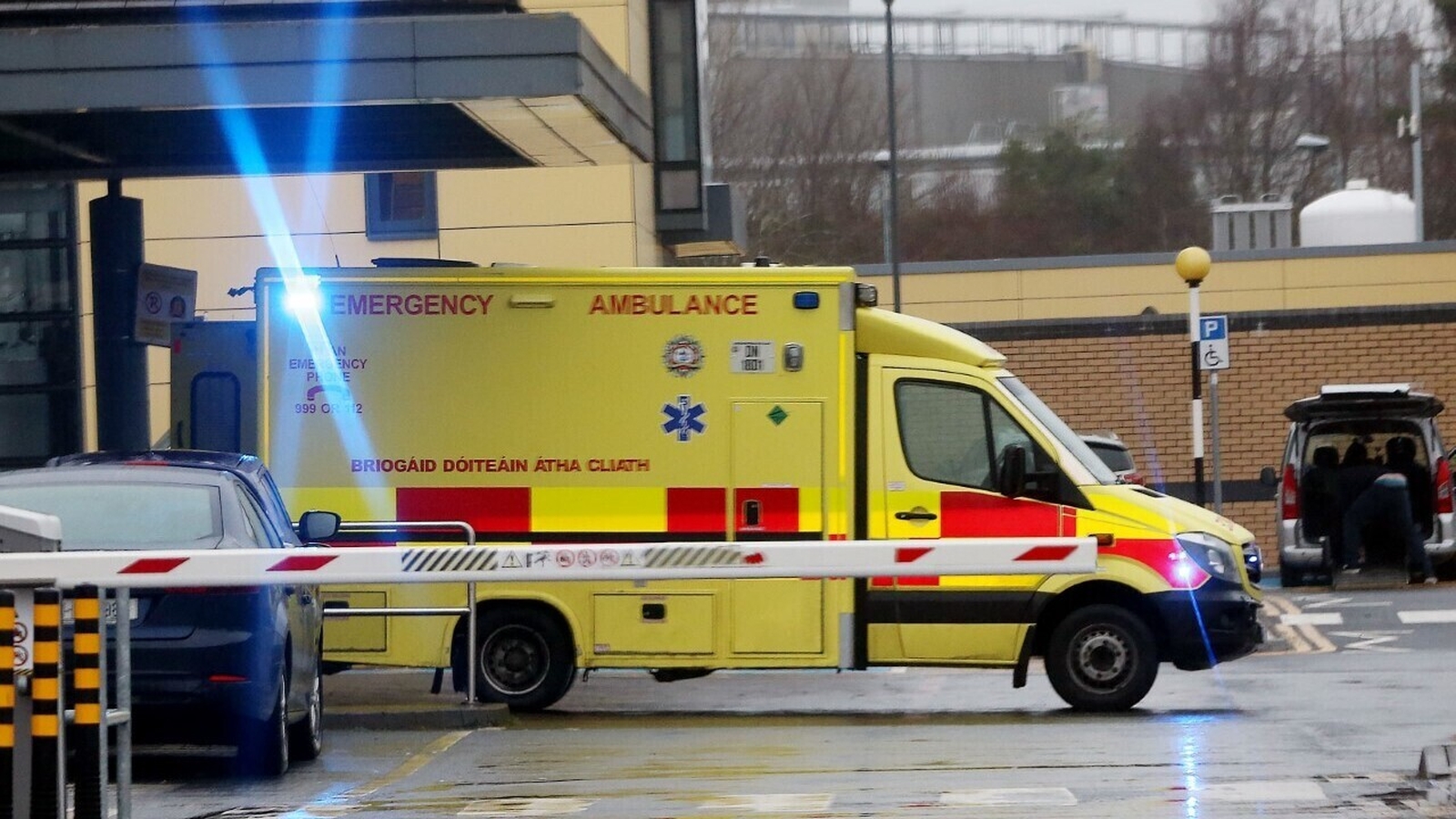 There are 1,838 people being treated in hospitals around Ireland for Covid-19, with 149 admissions in the last 24 hours.
There has been a slight decline in the number of patients with the virus in ICUs overnight, dropping to 169 this morning from 176 last night.
Health Service Executive CEO Paul Reid has said frontline clinical and nursing teams say they are under increasing strain.
The latest data from the Health Service Executive shows there are 510 general hospital beds available in the system, and just 29 adult critical care beds.
The figures also show that 128 Covid-19 patients were discharged from hospital in the last 24 hours.
Overall, there are 308 critical care beds open and staffed and 285 are occupied with both Covid and non-Covid patients.
As of 6.30pm yesterday, there were 13 acute hospitals with no critical care bed capacity, including three of the bigger Dublin hospitals – the Mater, Tallaght University Hospital and St Vincent's University Hosptial.
St James's Hospital in Dublin is treating the highest number of Covid-19 patients in ICU, at 22.
---
---
Pressure continues to increase at Our Lady of Lourdes Hospital in Drogheda with 110 Covid-19 patients being treated there, up from 74 a week ago.
Eleven of these patients are in ICU and there is just one bed available in the critical care unit.
There are 64 patients with Covid-19 being treated at Cavan General Hospital, including four in ICU, while 18 people with the virus are being treated at Our Lady's hospital in Navan.
The number of reported cases of Covid-19 has dropped in recent days since over 8,200 cases were reported last Friday.
The Department of Health yesterday reported 63 more Covid-related deaths, with five of those deaths occurring in November, one in December, and the remainder this month.
The Department was also notified of 3,569 new cases of Covid-19.
There have now been a total of 2,460 Covid-related deaths in Ireland, and 159,144 confirmed cases.
Talking to many of our frontline clinical & nursing teams today, they again relayed the increasing strain that they are under. But they also stress that nobody should feel guilty about getting #COVID19 or needing their care. They restate they are their for us. #proud @HSELive

— Paul Reid (@paulreiddublin) January 13, 2021
ICU Consultant at the Mater Hospital Dr Colman O'Loughlin said there are currently 172 patients with Covid-19 in ICUs and 101 of these patients are on ventilators.
He said based on the latest data there were 14 ICU admissions overnight and 11 patients were discharged.
Dr O'Loughlin said 80% of patients who come into ICU with the virus are discharged.
Speaking on RTÉ's Today with Claire Byrne, he said the patients in ICU at the Mater are for the most part aged between 60 and 70 and a lot have background issues such as diabetes, cardiac problems or obesity."
He said it is different this time compared to the last two waves of Covid-19 is that emergency departments are seeing a lot of younger patients coming through.
He said thankfully a lot of these do not need the ICU, but some have needed support in High Dependency Units.
Speaking on the same programme, a respiratory consultant at Beaumont Hospital said around half of people being admitted to the hospital are being admitted for Covid-19.
Professor Ross Morgan said they are seeing many people in their 40s and 50s who are "very challenged" by Covid-19.
Earlier, an intensive care consultant at Dublin's Beaumont Hospital said they have moved into "surge capacity".
Dr Alan Gaffney, who is also the Vice President of the Intensive Care Society of Ireland, said staff shortages are now the biggest problem in this third wave of the virus.
Speaking on RTÉ's Morning Ireland, Dr Gaffney said day-on-day admissions to the ICU are increasing but the surge capacity is a planned one.
"We were planning for a surge. Between waves there was a lot of work put in making sure we trained up, to the best of our ability, nurses that could be redeployed."
Meanwhile, Minister for Health Stephen Donnelly has indicated that up to four million people could be vaccinated against Covid-19 by the end of September.
In a letter to TDs, he said the current plan is to to vaccinate 700,000 people by the end of March with approximately 3.7 million doses expected to be received from April to the end of June and a further 3.8 million between July and the end of September.
Sinn Féin's health spokesperson David Cullinane said stocks of the Oxford AstraZeneca vaccine should be brought to Ireland and stored ahead of its clearance by the European Medicines Agency to make it easier to roll out once approval is granted.
He said there must be maximum transparency and information about the vaccines from the Government, adding this his party has concerns about some of of detail about the vaccination programme.
Mr Cullinane also said health staff are exhausted and angry at the Government because additional ICU capacity was not put in place during the summer and that everything that can be done to take pressure off acute hospitals, including the use of private hospitals, must now be done.
#COVID19 cases in Ireland. Practice social distancing and wear a face covering to help slow the spread of the virus. #Stayhome #Staysafe https://t.co/7GZdJOwl2e pic.twitter.com/9JlE77Qfjo

— HSE Health Protection Surveillance Centre (HPSC) (@hpscireland) January 14, 2021
Additional reporting George Lee, Laura Hogan