Minister for Children Roderic O'Gorman has said that an outline of tracing legislation allowing former residents of mother-and-baby homes to access their personal information will be published by late March or early April.
He told the Seanad that the bill was a Government priority and the right of an individual to access their information would be central to the legislation, based on GDPR.
Minister O'Gorman also said that he understood that some elements of the report were disappointing to survivors, where a "strictly legalistic" approach was taken and where conclusions of no evidence could be interpreted as a denial of the experience of survivors.
But he said the chapter on the confidential committee stood as an unambiguous statement of the suffering of mothers and children and a testament to the lived truth of what happened in these institutions.
Independent Senator Victor Boyhan said that while he grew up in institutional care, he was not a victim.
He said children left in long-term care who were not adopted were subject to greater horror stories.
Mr Boyhan said parts of the report were really disturbing particularly in relation to unsafe sleeping arrangements where children sometimes slept in adult wards, sometimes in the same bed.
Labour Senator Ivana Bacik said the past week had been painful but cathartic and the report had exposed the dark history of incarceration and confinement for women and children.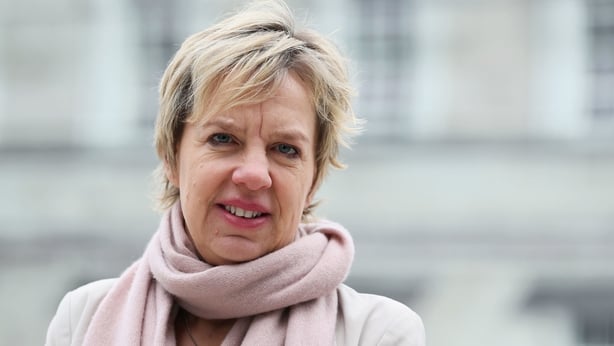 She said trust was broken by the continued failure of the State to allow access to birth certs.
She criticised the "direct and callous" language in the executive summary which she said did not do justice to the wealth of detail in other chapters.
On the finding that 9,000 children died in the homes, she said that reflected the contempt with which mainstream Irish society held women in the homes.
Fine Gael Senator Mary Seery-Kearney asked where the State was when the 9,000 children died.
She said they knew but they did nothing other than penny pinching on food and allowing overcrowding. She said they were the disposable children of disposable mothers.
Sinn Féin Senator Lynn Boylan said the report contained an absence of blame for the Church and State.
She said she hoped the Church would give significant contributions and there could be no wriggle room for the Church this time.
Ms Boylan also said she supported calls for pharmaceutical company GlaxoSmithKline to pay for their role in experimentation on children.