Opposition politicians have criticised the content and timing of the State apology to survivors of mother-and-baby homes delivered by the Taoiseach in the Dáil.
Sinn Féin leader Mary Lou McDonald said survivors have waited a long time to hear an apology, but it was untrue to say it was simply a failure of empathy and compassion in Irish society.
"More profoundly it was an abuse of power, an abuse of authority. It was a brutality inflicted on women and girls, and on the poor in particular," she said.
Ms McDonald said hopes the report would bring truth and accountability were "dashed" for many.
She said survivors were furious that "barriers to accessing basic documentation including birth certificates are placed in their way by the State".
She said those in power "outsourced their responsibility" to religious institutions.
"It is plainly untrue to suggest that the whole of Irish society is responsible. That itself is a distortion of history. The truth is that these crimes were committed by a reactionary Catholic church and a confessional state," she said.
"There has to be, of course, full redress and compensation and the rights of survivors and adopted people to access their own information must be realised," Ms McDonald added.
She said the apology must extend to the women and children "who went through all these institutions including County Homes, children who were boarded out often in circumstances of indentured servitude and to those who were illegally adopted".

She said the Government had refused to progress the detailed recommendations of the Mother and Baby Home Collaborative Forum, which "alongside the recommendations of the Clann Project, must be advanced".

"In addition to its moral obligations to survivors, the State has numerous human rights duties under international law; including access to social services and redress," she said.
We need your consent to load this rte-player contentWe use rte-player to manage extra content that can set cookies on your device and collect data about your activity. Please review their details and accept them to load the content.Manage Preferences
Sinn Féin TD and Chair of the Committee on Children, Disability, Equality and Integration Kathleen Funchion added that a number of survivors have not been able to access the report online.
Labour Party leader Alan Kelly criticised the leaking of the report prior to official publication and that survivors groups should have been consulted in relation to the timing and content of the apology.
He said all political entities that have served in government during the period the institutions were operating should apologise.
Mr Kelly said the Dáil should introduce legislation to secure assets from religious institutions if they don not contribute to the State's restorative justice scheme for survivors of Mother and Baby Homes
He told the Dáil that he would draft the bill himself.
Mr Kelly repeated that it should take weeks rather than months to introduce legislation to assist survivors.
He said the government's end-of-year deadline should revised, adding that opposition parties would facilitate such a move.
He said he supported a call from the Irish Council for Civil Liberties for a separate investigation to examine the "ensure system of secret adoption and family separation to add to our knowledge about this shameful history."
He described historian Catherine Corless as "a hero of this nation".
Echoing his party colleague Joan Burton, Mr Kelly said robust adopting tracing legislation must be a key priority.
Labour TD Seán Sherlock called on the Government and the Minister for Housing to examine using Ministerial directives under the Planning Act to halt any developments on the sites of mother-and-baby homes like Bessborough and elsewhere, and examine what other statutory powers may be available to act.
Jennifer Whitmore TD, Social Democrats spokesperson for Children, has said that the apology from the Taoiseach today, while necessary, is not enough and that the Government will be judged by its actions, not words.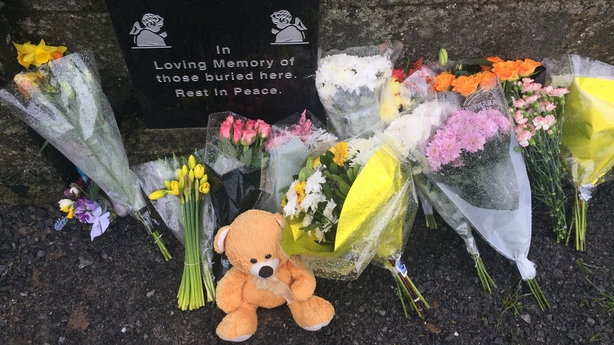 "The commission's report and the Government's response to it fails to acknowledge that the fundamental responsibility for protecting its citizens lies with the State," she said.
"Today's apology must be followed up with swift action that addresses the needs of survivors. Restorative justice can only be truly achieved when outstanding issues such as access to personal data and financial redress are expedited in a manner that is not unwieldly.
"Survivors should not be retraumatised by having further bureaucratic or legislative barriers placed in front of them," she added.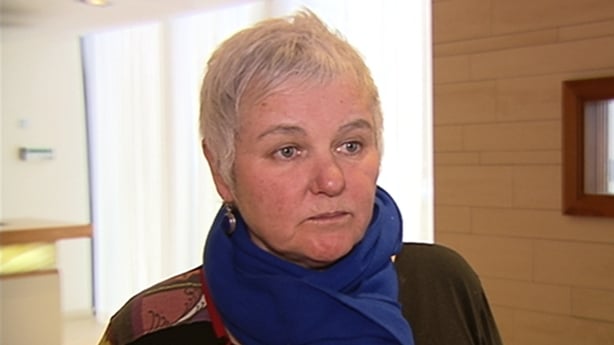 People-Before-Profit TD Bríd Smith accused the Taoiseach of attempting to make "us all responsible" for what happened in Mother and Baby Homes – there-by ensuring no-one was held responsible.
She added that "the political class and church enforced it".
Ms Smith said the Taoiseach's apology was wholly inadequate and the report should be rejected.
She said the most shocking aspect of the report was, despite the testimony of survivors, the contention that there was little evidence of gross abuses or evidence of profits being made from adoptions.
RISE TD Paul Murphy described Mother and Baby Homes as "hellish Church-State institutions" and he called for the assets of religious orders to be "seized" and used to help the survivors.
He contended they had a financial responsibility for what happened in the homes and they should not get away with it.
Solidarity TD Mick Barry said the key thing to do now was completely separate church and state right now.
Michael Lowry of the Regional Independent Group said the Ireland of the Mother and Baby Home era was a different place to the Ireland of today.
It was when men ruled and women had to cater for their needs, he said.
A devoutly Catholic Ireland lived by the Church's teaching and pregnancy out of wedlock was the "ultimate shame", the Tipperary TD said.
"The fist of the Church slammed the women," he told the Dáil.
He spoke of the situation in some homes, recalling the testimony of survivors who remember the heart-wrenching cries of women who would discover that their children had been taken from them, to be adopted.
Mr Lowry said we look forward to a future of hope and healing.
Sean Canney paid respect to the neighbours around the Tuam mother-and-baby home for maintaining the nearby burial site.
He criticised the partial leaking of the report as a "grotesque injustice" to the people that suffered so much.
Mr Canney said that he hoped there would be consequences for those responsible.
He warned that if the Direct Provision system is not reformed in the near future, a similiar commission might be required in the future.
Report does not meet international obligations – ICCL
The Irish Council for Civil Liberties said the publication of the Commission's report and the State apology do not meet international human rights obligations.
In particular, it said it was concerned with "An Taoiseach's silence in regard to further investigations and accountability in the State apology"
Doireann Ansbro, ICCL's Head of Legal and Policy, said: "The report is at best disappointing. At worst it will go down as yet another failure to properly acknowledge and redress the suffering of survivors. Its recommendations fall short of ensuring government meets its human rights obligations and there is a real danger that the state's response on key issues of redress, investigation and identity rights will be inadequate."