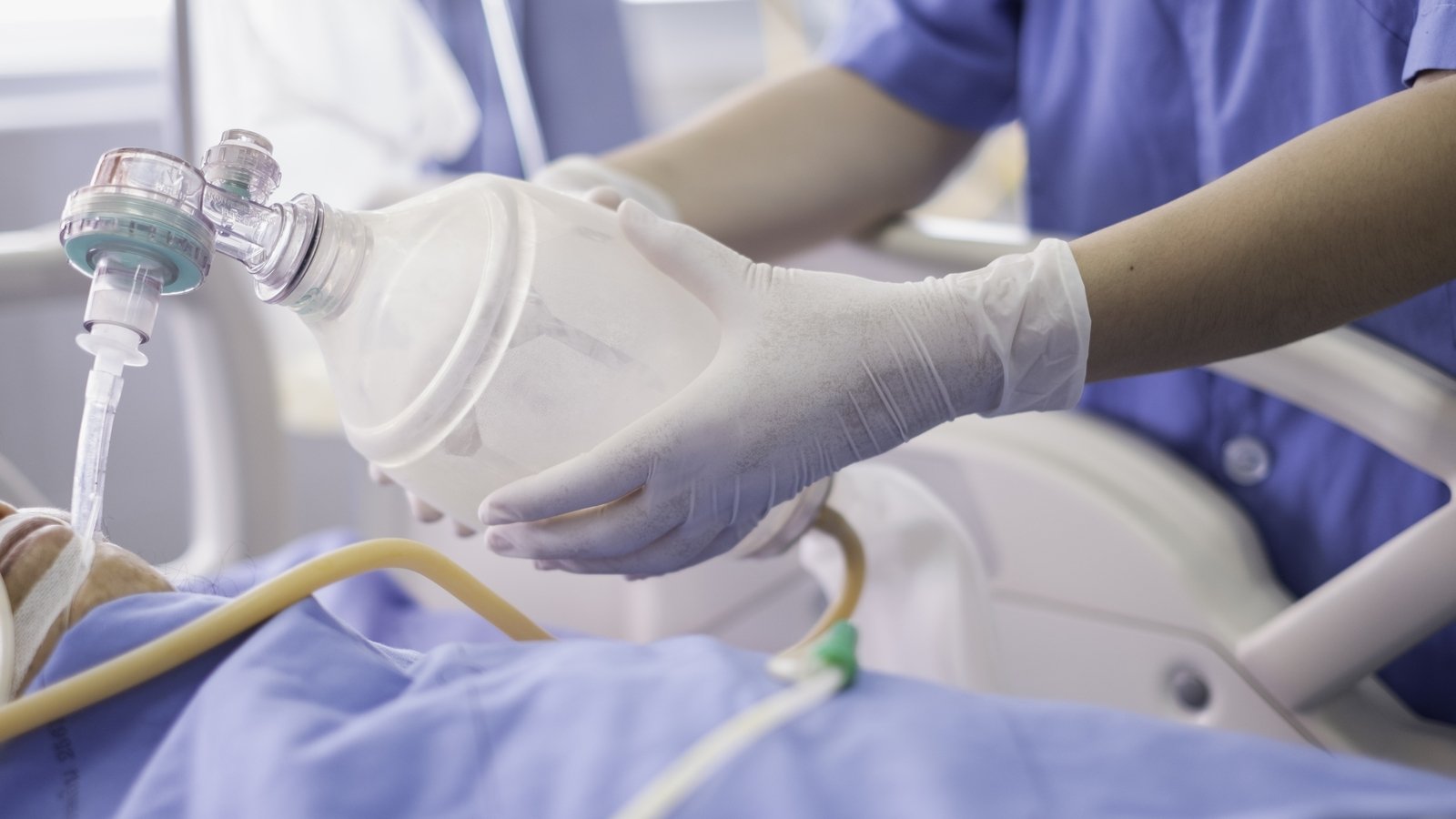 This third wave of Covid-19 is different to the previous two as the virus has spread more rapidly and is affecting a wider range of people from all age groups.
It is stretching the health service beyond its limits, as the numbers of patients goes "beyond comprehension".
The Department of Health was yesterday notified of 63 further coronavirus-related deaths, the majority from this month, and 3,569 more cases.
Yesterday, there were 1,750 patients with Covid-19 sick in hospitals; almost double the first wave peak.
176 of these patients are being treated in intensive care units, an increase on the highest levels seen last April (155).
Looking after all these patients takes staff and space, and this is where the pressure point is now.
Critical care beds
There are currently 305 critical care beds "open and staffed". 283 of these were occupied, including for both Covid and non-covid patients.
The HSE said it has the capacity to surge to 350, while maintaining the standards and quality of care.
However, its Chief Operations Officer has warned that while it can surge beyond 350, once they do "it's not ideal" and "the quality of care could be compromised".
Anne O'Connor said surging means setting up critical care beds outside the intensive care units.
Yesterday, there were just 24 adult critical care beds available in the country, and 14 acute hospitals had no free ICU beds at all.
Ms O'Connor said that ICU beds work "on a national basis", so although they are located in specific hospitals, the HSE has a system to transfer patients by ambulance between ICUs.
This is something that the HSE relies on at times, like in the event of an accident and someone requires critical care when there is no bed available in their area.
"They will be transferred, or somebody else may be transferred to another ICU to make room for them, depending on the circumstances", she said.
Surge
Some hospitals have already surged well into their plans during this third wave.
"The situation in St James's is not particularly good," said Dr Enda O'Connor, Director of Intensive Care at the hospital, which has this week exceeded the peak from the first wave.
"We are in and around 150% capacity in ICU. We have already moved through four out of five of 'surge planning steps'.
"We are fairly advanced in the non-intensive care areas that we are using to accommodate the increasing numbers of patients. So it's been a challenging week and we are concerned that the coming week or possibly two, are going to bring with them additional challenges in terms of more patients," he said.
St James's and the Mater hospital deal with around a quarter of all ICU Covid patients coming through.
The department at the hospital is always busy in non-covid times, normally between 95-100% capacity of its 22 beds.
Dr O'Connor said they had to identify other parts of the hospital that normally are not used for looking after critically ill patients and then kit them out for temporary use as an ICU as the number of patients goes beyond 22.
Anne O'Connor said that ICU beds also need to be kept free for non-Covid care.
"We need to have capacity available for people who don't have Covid…in the event that we have a deteriorating patient or other circumstances that require ICU care," she said.
A HSE deal with private hospitals will help, providing an extra 50 intensive care beds that Anne O'Connor said will allow the health service to transfer non-covid cases into.
While daily case figures appear to have turned a corner, the "lag-time" between when someone first gets the virus and when they become sick enough to go to hospital still has intensive care doctors worried.
"I wouldn't be surprised if we are still awaiting the peak in intensive care in maybe ten or 12 or 14 days. We have factored that in as much as we possibly can, and we have to make sure that our surge plan gives us sufficient buffer and accommodation to be able to take account of these extra cases that we anticipate," said Dr O'Connor.
But all this pressure is nothing new to ICU doctors and nurses, according to Dr O'Connor, who said that ICUs around the country "have these stresses all the time, all through the year every year".
He said Ireland is behind our neighbours in Europe when it comes to ICU beds.
"Those stresses have been amplified by the pandemic," he said, and urged those in the health service to learn from this and work to bring Ireland's ICU bed levels per 100,000 of the population up to the "appropriate levels".
Staff
"In earlier stages of the pandemic, we were concerned a lot about equipment and other facilities, whereas now we are greatly challenged on the staffing front and we didn't really experience that in the first wave", said Anne O'Connor.
Yesterday, there were up to 7,000 health care staff absent from work due to Covid-19; either because they have contracted the virus themselves, or because they are a close contact of a confirmed case.
This figure includes around 4,000 staff from acute hospitals, 1,000 from community services, 500 home support staff and a further 1,100 staff across the nursing home sector.
"As we see the number of patients growing, we really need to have our staff at work to be able to care for them," she said.
This is why a "derogation policy" to bring staff, who were previously restricting their movements because they were close contacts of a confirmed case, back to work, has come into play.
Anne O'Connor said this is a "measure of last resort" that the HSE is using when it cannot get highly specialised staff to cover.
Some staff who were close contacts, but who have themselves tested negative, can return to work on that basis.
They will have their temperature checked twice a day, in case they develop symptoms.
Ms O'Connor said that this is now a very serious situation, and this number is going to continue to grow.
"The problem is that we have to continue to provide care to all sorts of people, not just people who have Covid. And as long as we are providing this level of Covid care we are not doing other activity, and that's a very important message," she said.
Progress
Last night, the Chief Medical Officer signalled some "early signs of progress" as the number of daily new cases took a downward turn, but he warned that trends in the hospitals will keep going up for some time to come.
However, he reminded people that while hospitals are under pressure, they are still open to people who need them.
"No one should ignore any worrying signs they may need medical attention, such as lumps, chest pain or other new symptoms. Phone your GP if you have any concerns, not just those related to Covid-19," Dr Tony Holohan said.