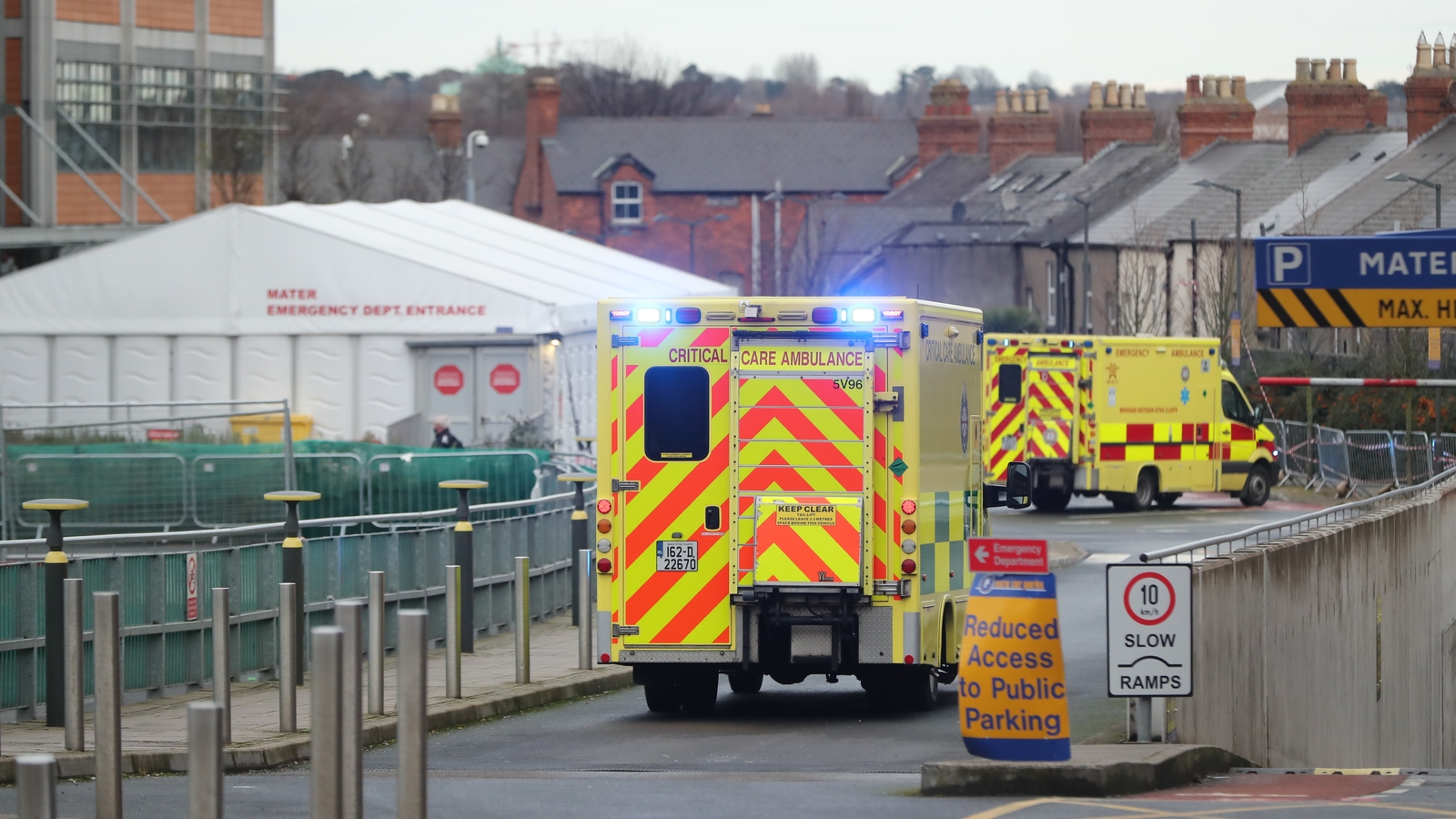 The National Public Health Emergency Team has said that although the incidence of Covid-19 is exceptionally high, at about 20 times the levels seen in early December, it is starting to fall.
It warned however, that deaths due to the virus are increasing.
Chief Medical Officer Dr Tony Holohan has urged people to reduce their social contacts to break the chains of transmission and protect the most vulnerable.
As of 8pm last night there were 1,785 people being treated in hospital for Covid-19, including 171 patients in intensive care units.
The average number of close contacts for those testing positive is falling rapidly and is now down to just one close contact outside of a person's household.
The proportion of Covid-19 tests turning out to be positive, as well as the number of positive tests each day, is also falling.
---
---
NPHET said daily case counts have peaked and should now start to fall, but the incidence of disease in older age groups continues to increase.
For those aged 85 and over the incidence has is up 40-fold since last month and is now above the population average.
This has been partly driven by 142 open outbreaks in nursing homes – a source of grave concern according to NPHET.
Since 1 January, 208 people have died from the disease – the youngest was 25-years-old and the oldest was 98.
Deputy Chief Medical Officer Dr Ronan Glynn said Covid-19 is "having a very significant impact on our health system" and urged people to only leave home for essential journeys.
The Health Service Executive has said a total of 77,303 Covid-19 vaccines have been administered up to yesterday.
HSE's Chief Executive Paul Reid said 69,378 of them were received by frontline healthcare workers and 7,925 were received by people in long term care facilities.
He said said Ireland has received 152,100 doses of the Pfizer/BioNTech vaccine to date, along with 3,600 doses of the Moderna vaccine.