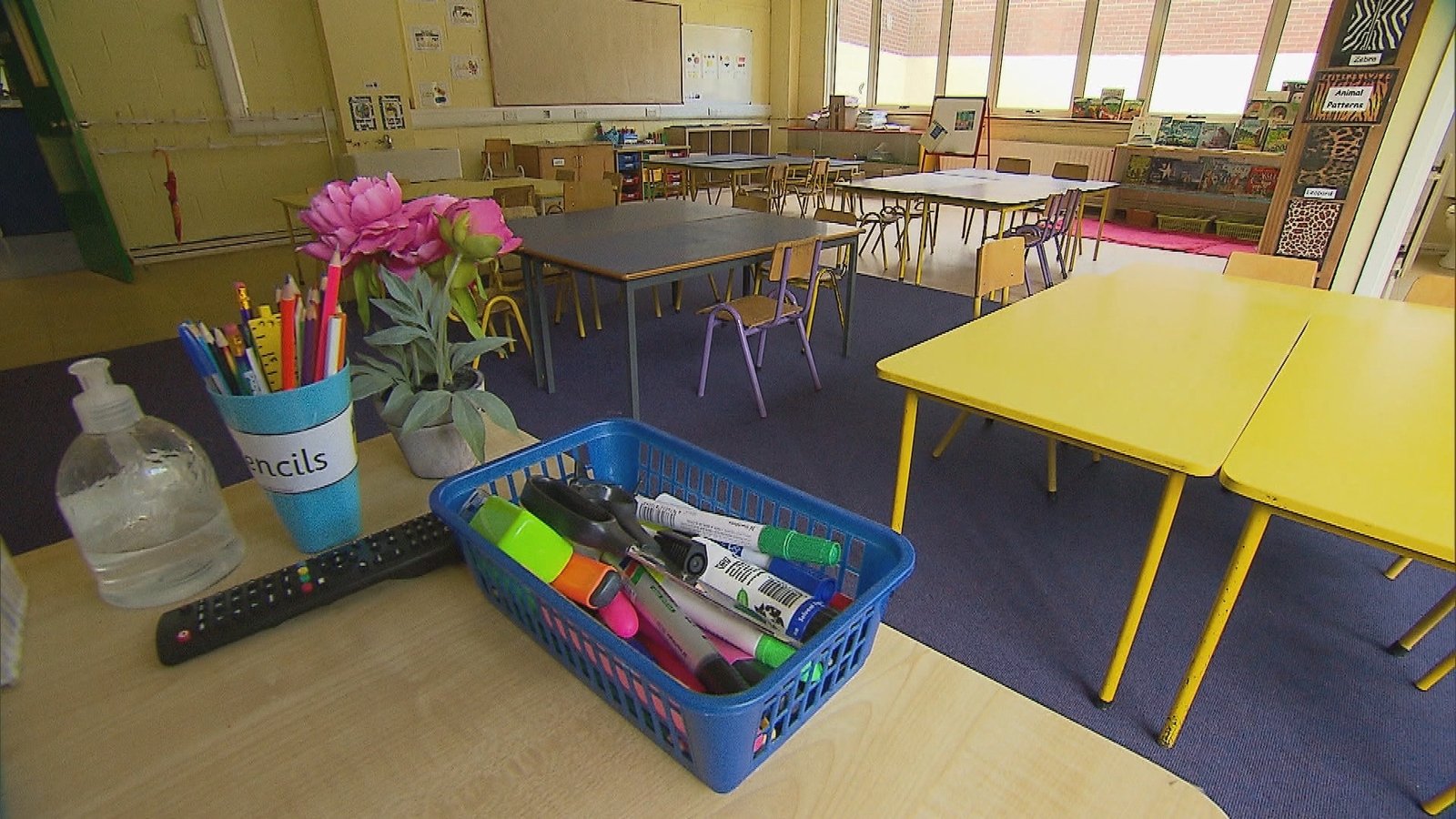 Not all of the one million students in the country will be back in school before St Patrick's Day, the Taoiseach has said.
Primary and secondary schools have not reopened since the Christmas holidays due to the surge in Covid-19 cases.
Speaking on RTÉ's Brendan O'Connor programme, Micheál Martin said that due to the large number of students "we are going to have to look at it differently".
He said there would not be "the one big bang approach because of the transmissibility" of the virus.
Mr Martin said that the number of Covid-19 cases would have to be quashed in order for students to return to in-classroom education.
"They have to be somewhere similar to where they were. I don't want to be specific about the actual numbers," he said.
He said that while schools are safe, it is the mobilisation around them that is the issue.
"Because of where we are now in terms of the pandemic the idea of mobilising one million people was the main reason not to open them."
---
Read more:
Schools seek 'action not soundbites' from Department
---
He said the first priority is special education, which he hinted could happen in February.
Yesterday the Minister for Education, Norma Foley, said that the unions and her Department are making every effort to work in a collaborative way with unions and school representative groups.
She said that "intensive engagement" is under way and it is still her priority to reopen special education prior to the reopening of schools in general.
This morning the Taoiseach said there was a failure in how the reopening of schools for students with additional needs has been handled, but he said "unions acted in good faith".
Mr Martin said there is a "shared determination" to do something for families with children with special needs.
"I would like to think in the coming weeks there would be some movement on it."
A decision on Leaving Cert will be made within a short timeframe. "There is a range of options that have to be examined," he said.