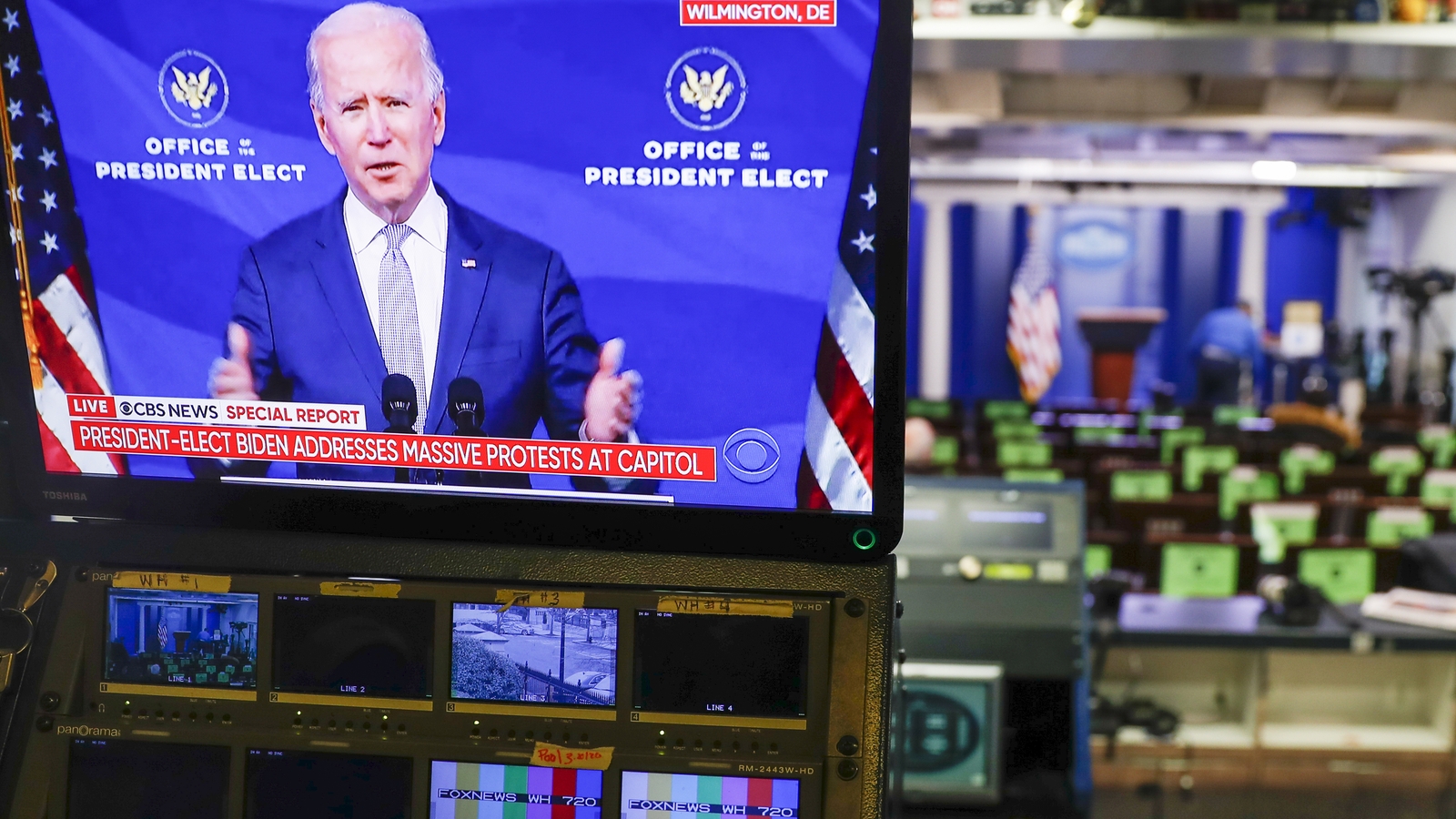 Investment by Irish and US companies in each other's countries increased over the past four years during the period in office of the Trump administration, the American Chamber of Commerce in Ireland has said.
That came despite the stated intention of Donald Trump to bring manufacturing back to the US, assisted by a reduction in the corporate tax rate in the US from 35% to 21%.
Joe Biden pledged during the election campaign to bring the rate back up to 28%.
But his incoming Treasury Secretary, former Federal Reserve Chair, Janet Yellen, said the administration wouldn't seek to make that change until after the US economy had overcome the coronavirus-induced slowdown.
Like Donald Trump, Mr Biden also spoke during the election campaign of bringing manufacturing back to the US.
Nonetheless, Mark Redmond, CEO of the American Chamber of Commerce in Ireland, said he was confident that the new administration in Washington would herald new investment opportunities for Ireland.
"Micheál Martin was one of the first six leaders president-elect Joe Biden called and he told the Taoiseach that Ireland would play a greater role as a bridge between the US and EU.
"We think there's a massive opportunity from a trade and investment perspective in both directions because Ireland is now the ninth biggest investor in the US," Mr Redmond said.
We need your consent to load this rte-player contentWe use rte-player to manage extra content that can set cookies on your device and collect data about your activity. Please review their details and accept them to load the content.Manage Preferences
One area where the US and Ireland could find common cause with the US is on the area of a digital tax.
Ireland favours the more collaborative approach under the auspices of the OECD and the US is expected to come back on board the project when Joe Biden moves into the White House.
The US pulled out of the process last summer as a number of European countries pledged to press ahead with their own versions of a digital tax.
Mark Redmond said there were already very strong trade ties between Ireland and the US and this would likely be built upon in the years ahead.
"56% of leaders of US multinationals, asked about their sentiments towards Ireland, said it was a better pace today for inward investment than 2015 and 94% said their corporate headquarters had a positive view for Ireland as a place for future investment," he said.
Mr Redmond also said that a Biden visit to Ireland was likely during his presidency.
"Ireland will remain the only country in the world guaranteed a bilateral meeting every year in the Oval Office. That's an extraordinary achievement for a small country," he added.