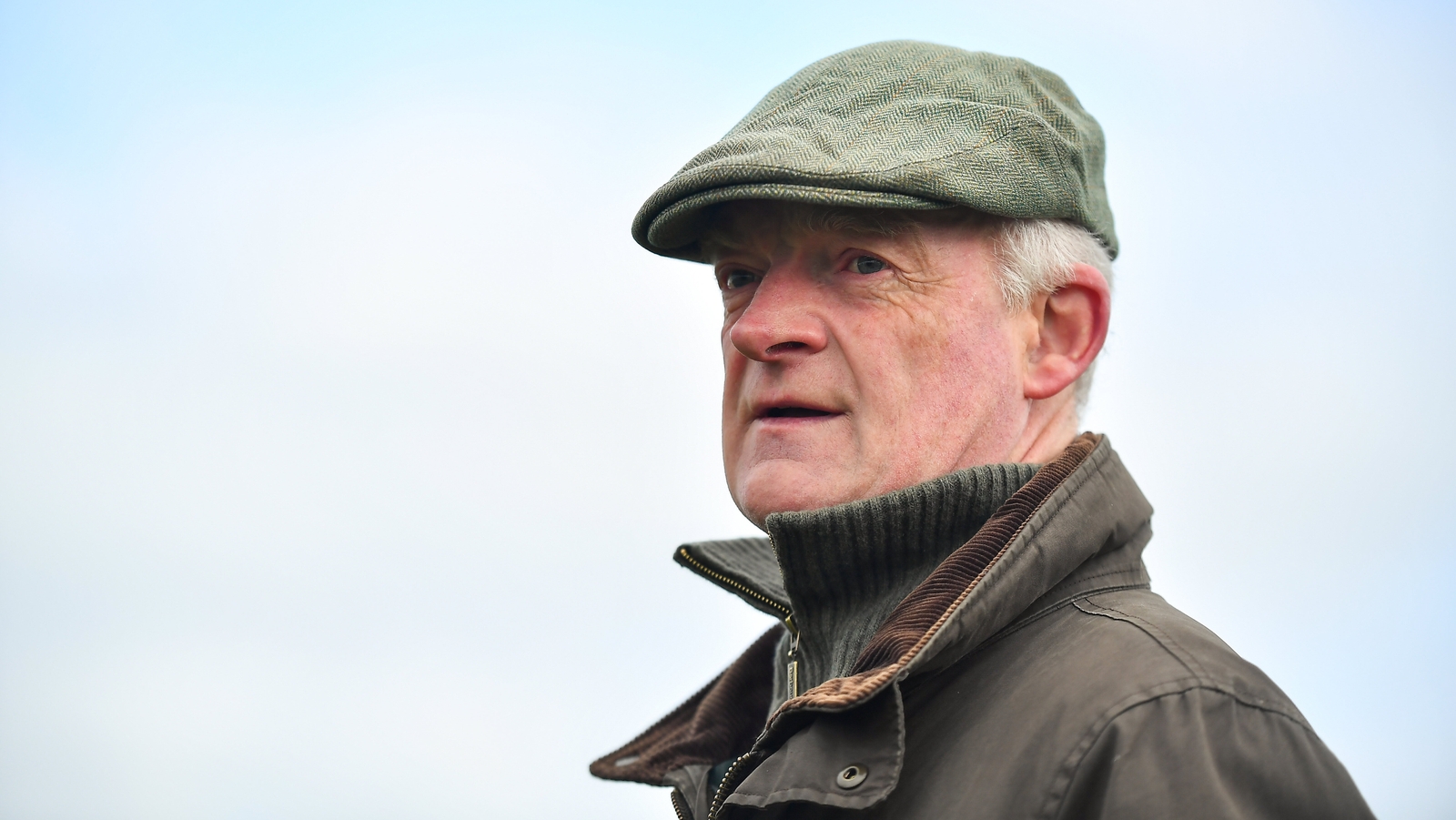 Willie Mullins has expressed relief after it emerged he will not have to make a VAT payment to British Revenue before running a horse in Britain.
The trainer had earlier raised concerns that Brexit regulations could see Irish horses liable for levies of 19% of their value if raced in the UK.
The charges would be refundable but could take three months to process.
Mullins runs his charge Grangee at Market Rasen tomorrow and told RTÉ Sport he's now been advised that the issuing of temporary export documents for his horse should negate the need for such VAT charges.
Mullins had been concerned about of the potential financial impact that Brexit could have on Irish connections sending horses to race in Britain and, speaking to the Racing Post, warned that if the VAT policy continued it could have disastrous implications for a meeting like the Cheltenham Festival, where last year 181 Irish horses ran.
"I'm told we have to pay 19% of her value in VAT and we mightn't get that back for three months so that would be a bit of a worry," he said.
"The sums of money involved in bringing a big team of horses over, let's say to Cheltenham, could be colossal so there has to be a better mechanism in place for Cheltenham."
Jockey Club Racecourses, which owns Cheltenham, are aware of the potential impact and had told the Racing Post that they are trying to find solutions to what could be a major issue for them this year.
"We are well aware of the current issues of bringing horses into the country from Ireland and are exploring ways to help to minimise the difficulties encountered by Irish owners and trainers," a spokesman said.
"This includes working with the various authorities, including HRI, to seek to resolve financial burdens, including VAT costs."