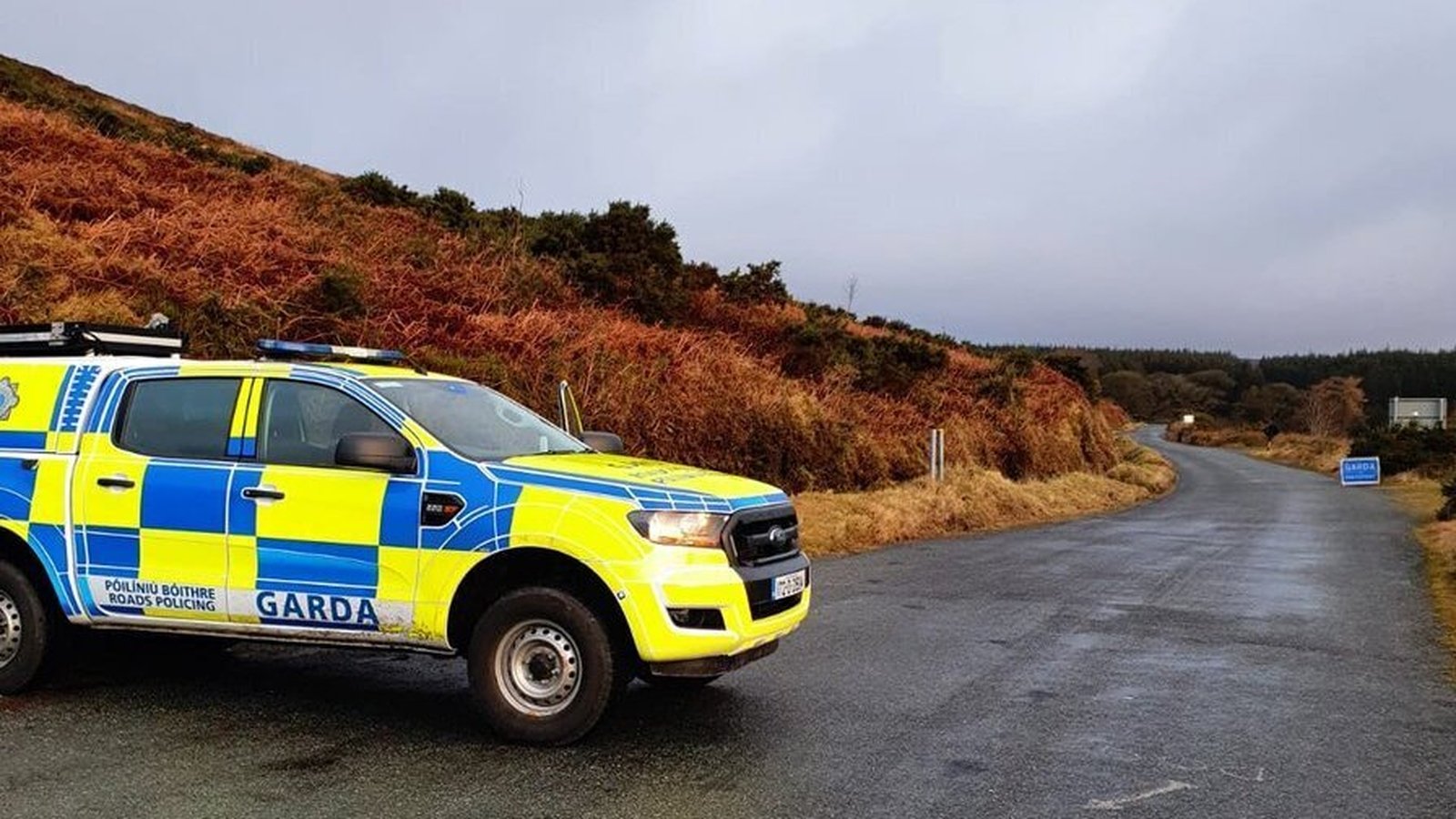 Gardaí say they have issued more than four hundred fines to people for being outside their homes without a reasonable excuse.
Three hundred of the fines were issued over the weekend for suspected breaches of the public health regulation relating to non-essential travel.
Gardaí say the fines issued over the weekend will now be checked and processed and once these are processed, definitive figures will be available later this week.
In a statement they advised the public of the need to plan their activities over the weekend to take account that people are only allowed to exercise within 5km of their home.
It said the vast majority of people were compliant with this over the weekend.
They are also reminding people that you cannot travel more than 5km to a location to exercise.
In Co Wickow, 170 people were fined €100 each for travelling to the mountains, while another 30 in Co Longford were issued with fixed charge notices after they had travelled to Ballymahon where Newcastle Woods is based.
Gardaí say that despite widespread compliance with Level 5 restrictions, Wicklow was an exception, with cautions issued to more than 200 motorists and cars turned back on Saturday alone.
Gardaí at the checkpoint in Ballymahon said more than 70 drivers were asked to turn around and go home.
Roscommon / Longford Roads Policing undertook an operation at Newcastle Woods, Ballymahon today in support of the public health measures.
Approx 70 vehicles were turned around & over 30 fixed payment notices were issued to parked vehicles found outside their 5km #StaySafeStayHome pic.twitter.com/w4TjePLbTZ

— An Garda Síochána (@GardaTraffic) January 17, 2021
Gardaí said while it is important for people to exercise and get fresh air, this must be done within a 5km radius of their homes in accordance with current Level 5 restrictions.
If public amenities are crowded, the the public health advice is to avoid those areas.
Gardaí say motorists are at risk of having their car being towed away and impounded if they park illegally at such amenities, because it can hinder access by emergency services.
Under Level 5 restrictions, people are required to stay at home except for travel for work, education or other essential purposes, but can exercise within 5km of their home.
A series of fines for breaches of Covid-19 guidelines came into effect on Sunday, 22 November.
---
---
Today Gardaí in the Wicklow Division issued over 70 Fixed Payment Notices and turned back over 200 vehicles after issuing a caution to the drivers.

The COVID-19 Pandemic remains a public health crisis.

(1/2)#StayHome pic.twitter.com/XwT7dy4wP8

— An Garda Síochána (@GardaTraffic) January 17, 2021
Someone travelling without a reasonable excuse can be fined €100 while organising an unlawful social or recreational gathering at home has a €500 penalty.
Ignoring a request to wear a face covering carries a fine of €80.
A court summons may be issued if fines are not paid within 28 days.