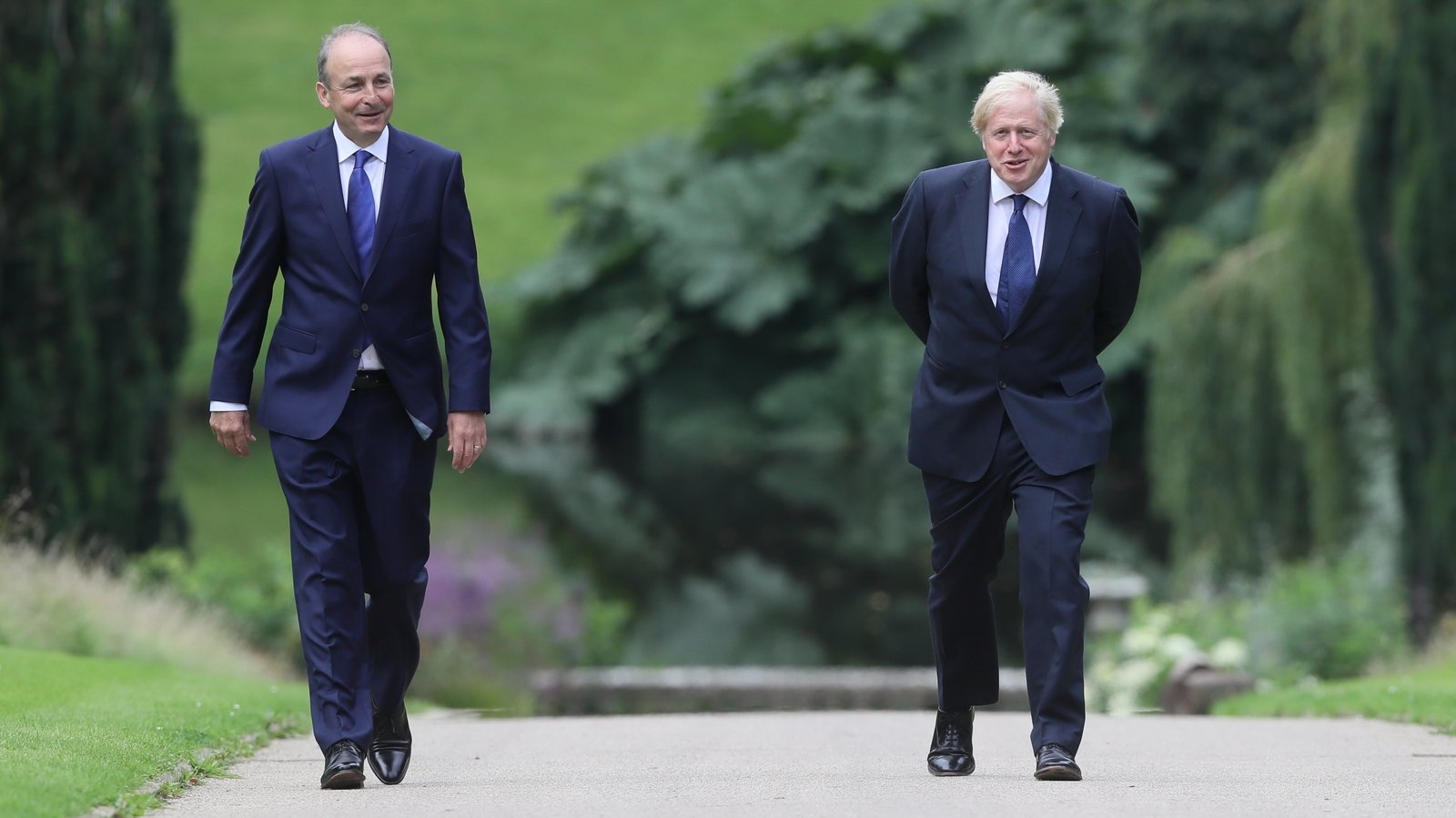 Taoiseach Micheál Martin and British Prime Minister Boris Johnson have discussed the latest information to emerge about the more virulent strain of Covid-19 that was first identified in the UK.
Mr Martin has expressed concern following suggestions that the variant may be linked to higher death rates.
The discussion comes as the UK announced that those who contract the more highly transmissible UK discovered strain have a 30 to 40% greater chance of dying from the disease will strengthen calls for adherence to the public health measures.
The variant already accounts for 62% of Covid-19 cases in Ireland and is becoming even more dominant.
Yesterday, Mr Martin said there would be no easing of level five restrictions at the end of this month.
It is understood the Cabinet sub-committee on Covid-19 will consider further tightening of travel restrictions at its scheduled meeting on Monday.
A full cabinet meeting on Tuesday will decide on any additional measures.
---
---
Meanwhile, Chief Medical Officer Dr Tony Holohan has urged people to contact their GP as soon as they first experience symptoms of Covid-19 after data showed a gap of four days between the on-set of symptoms and the time they get tested for one third of people.
Dr Holohan said we are seeing the first signs of a lower prevalence of the disease in the population but he urged people to stay the course with hand washing, covering coughs, wearing face masks and keeping two metres apart.
More than 580 people have died from the virus so far this month. A record number of Covid-19 patients were being treated in Intensive Care at 8pm last night.
There are 215 Covid-19 patients in ICU with no spare beds available in 12 of the 28 acute hospitals around the country.
Elsewhere, Chief Executive of the HSE Paul Reid warned that the situation in hospitals is advancing to an extremely perilous position.
According to the HSE Daily Operations Report published last night, there were 28 adult Intensive Care beds available in the remaining hospitals at 8pm last night.
The report also showed a total of 1,846 Covid-19 patients admitted and being treated in hospital, the lowest number since 15 January.