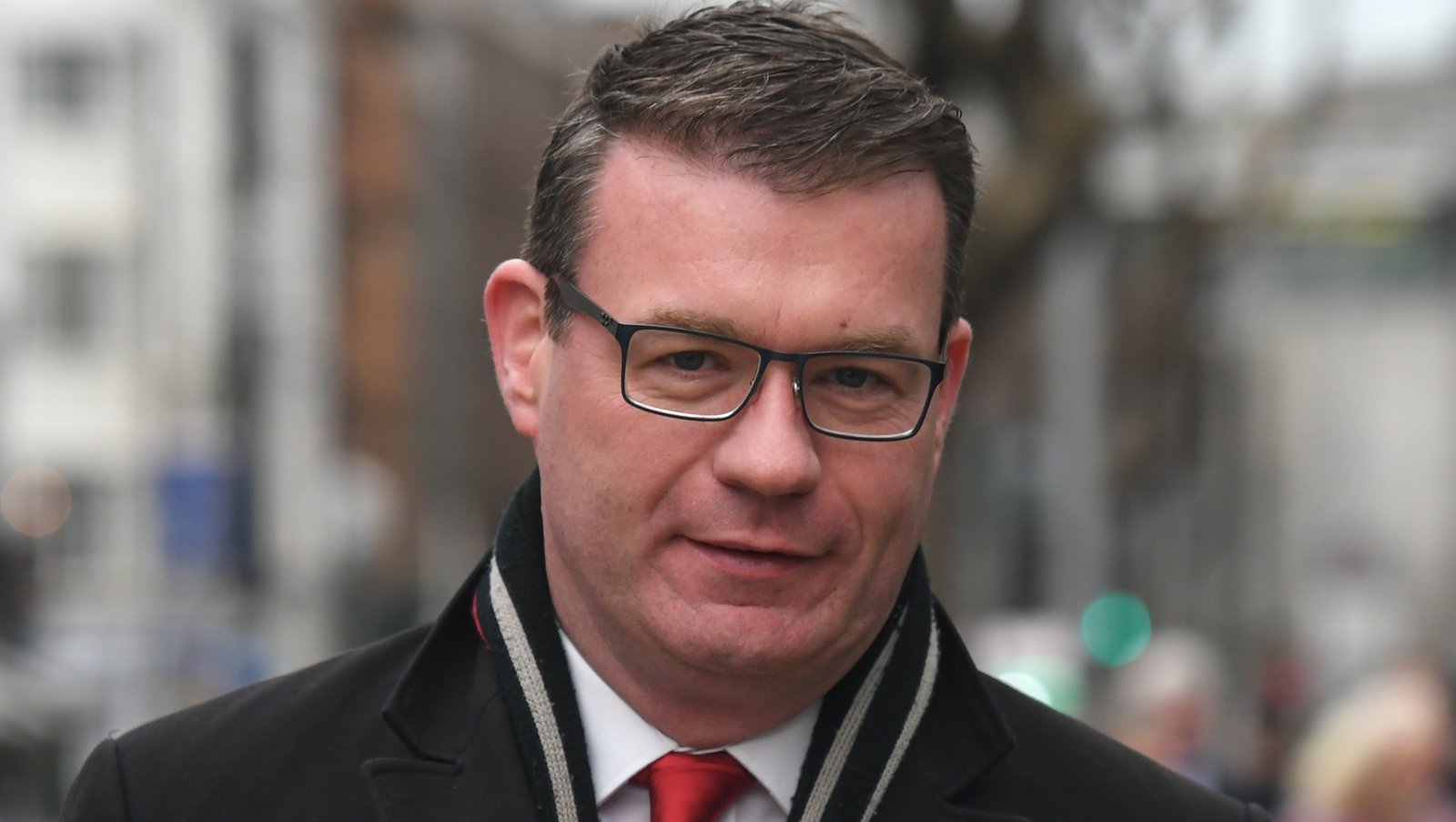 The leader of the Labour Party, Alan Kelly, has said a longer lockdown should be implemented to suppress Covid-19 with what he described as a "national aggressive suppression strategy".
Speaking on This Week, he said the border should be policed to stop non-essential travel and that mandatory quarantine should be introduced for all visitors arriving here.
He also said it was inevitable that the Leaving Cert would be cancelled and that it needed to be done within the next two weeks.
He said the focus now should be on how best to assess those students as they move into third level or work settings and how that is done in a "fair manner."
Mr Kelly said there has been a "failure of politics throughout this whole pandemic" and that the country cannot be moving in and out of different levels of restrictions.
He said mistakes were made by government and the opposition back in December.
"When it got to the point of early December we didn't stick with levels of lockdown. It was the wrong choice made by absolutely everyone.
That is why once and for all we need to make serious decisions in relation to where we are going," he said.
He said his recommendation of mandatory quarantine would be targeting non-essential travel and there would need to be criteria around it.
"It would lessen the numbers travelling if it was brought in," Mr Kelly said.
He said he believes checks within five kilometers of the border would be necessary if there is no all-island stratefy.
Mr Kelly said this would mean periodic checks on all major routes to and from the North to find out why people are travelling. Defending this type of measure being proposed he said: "What is the other choice? We either lock up our own people for want of a better phrase?"
Furthermore, he stated if there is not an all island strategy on tackling Covid he believes that checks within 5km of the border are necessary.
He also raised concerns over the numbers of people currently travelling to work.
Without getting into specific numbers, he said he believes case numbers need to be in double digits before restrictions ease significantly.
Mr Kelly said restrictions should remain until "community transmission is more or less eradicated".
He said the timelines around vaccinations are "not what we hoped for".
"There is also big concern with the variants coming in if the poor regions in the world are not going to be vaccinated and could find their way back to Ireland," he said.
He said we are dealing with a situation that is constantly changing and he is deeply concerned by what he is hearing over the last weeks.
"We cannot continue the way we are going on. I think the public are ahead of us," Mr Kelly said.