Washington DC is a walkable city. It is laid out in a grid of numbered and lettered streets, intersected every now again by wide avenues. It is usually easy to get around, but not in recent times.
In the last few days, the streets around the White House, Capitol Building and National Mall have been closed. They are blocked by large military trucks surrounded by armed National Guard troops in camouflaged uniforms.
My cameraman and I struggled to walk just a few blocks earlier this week. Convinced we had worked out the best route, our hopes were dashed by another roadblock and a disapproving look from an armed guard, unimpressed by the large, yellow media credentials hanging around our necks.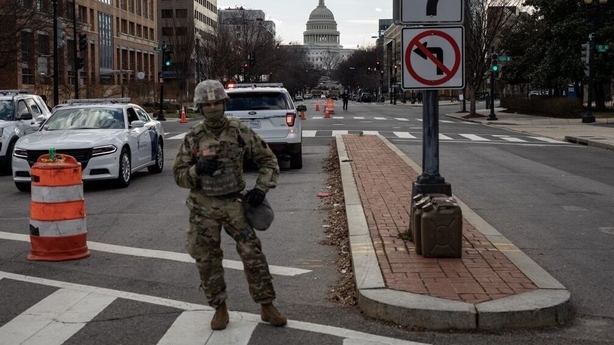 We asked a police officer for guidance at one barricade. "I don't know man," he answered with a sigh and a shrug of his shoulders. "I have no idea which roads are open and which are closed, it keeps changing."
It was new territory for everyone, even the officers on duty. There has never been an inauguration like this before. It was always going to be a scaled back event because of Covid-19 but the storming of the Capitol Building earlier this month led to an unprecedented security lockdown.
In a break from tradition, Donald Trump won't be at his successor's inauguration but reminders of the outgoing president's tumultuous final weeks in office will be everywhere.
The streets of Washington would normally be lined with cheering crowds on Inauguration Day; today they will be lined with nine foot tall, unscalable fences and armed troops.
Donald Trump isn't just being blamed by Democrats for inciting his supporters to storm the Capitol, the most senior Republican in the US senate has also criticised Mr Trump.
"The mob was fed lies," Senate Majority Leader Mitch McConnell said. "They were provoked by the president and other powerful people."
It doesn't bode well for Mr Trump ahead of his senate impeachment trial.
He has tried to distance himself from the violence and made reference to it once again in a farewell video message that was released last night.
"All Americans were horrified by the assault on our Capitol," he said. "Political violence is an attack on everything we cherish as Americans. It can never be tolerated."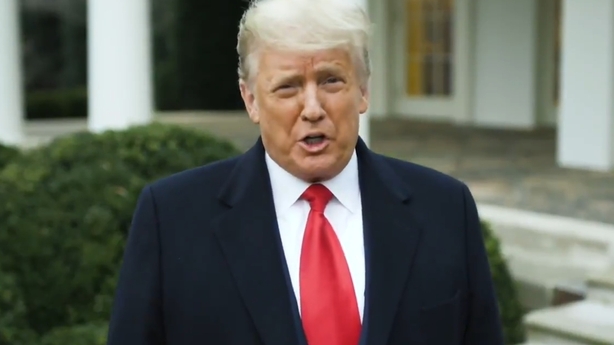 Donald Trump concluded his address with a promise of things to come. "Now, as I prepare to hand power over to a new administration at noon on Wednesday, I want you to know that the movement we started is only just beginning," he said.
Mr Trump may have lost the election but he won a massive 75 million votes. Even after the attack on the Capitol, many of his support base remain loyal and huge numbers of them firmly believe that the election was stolen and that the Democrats cheated.
They have embraced false, unfounded claims of widespread voter fraud and do not think that Joe Biden is their democratically elected president.
There are always divisions after an election and in victory speeches the winners promise to heal wounds and unify.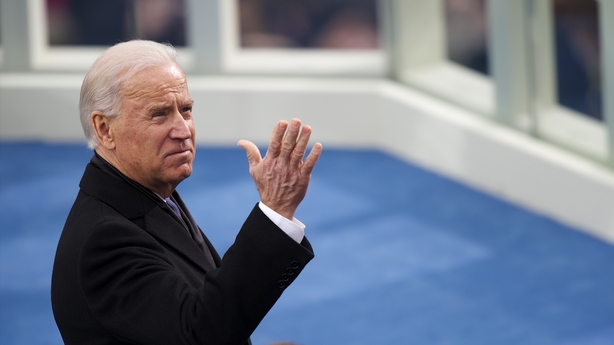 Joe Biden will no doubt make such pledges today in his inauguration address but the scale of the task is unprecedented. He will be sworn into office on a stage that only two weeks before was occupied by a violent mob attempting to overthrow the democratic process.
He will deliver his speech before an empty National Mall transformed into a field of 200,000 flags representing the people who would have been present if not for security lockdowns and a deadly pandemic.
Joe Biden has vowed to tackle the Covid-19 crisis, rebuild a decimated economy and repair international alliances.
He was elected by a broad coalition of voters with strong support from African-American communities, suburban families and blue-collar workers in the rust belts. Disillusioned by Donald Trump, they put their faith in Mr Biden and will be expecting big changes.
He will also have to be a unifier and address divisions within his own party where the splits between progressives and moderates grow ever wider.
There is a long road ahead for Joe Biden and it will be a difficult path to navigate, as tricky as the maze of roadblocks that lined the route to his inauguration ceremony.