Colleen Anderson was sent to the United States when she was just a toddler in the late 1960s.
She was born in the Sean Ross Abbey mother-and-baby home in Roscrea, Co Tipperary on 4 August 1965 and describes herself as one of Ireland's thousands of "banished" babies.
"It wasn't my choice to leave Ireland," Ms Anderson told RTÉ News, "and that is why I consider myself banished".
She has few memories of life in Ireland before she was adopted in Chicago. "But I have a vision of a little blue suitcase and being on a plane, I think it might have been a Pan-Am flight," she recalls.
Sister Hildegarde McNulty sent Ms Anderson to live with her niece who was based in Illinois. "This is the same nun who featured in the film Philomena," Ms Anderson said.
The BAFTA winning film documents Philomena Lee's quest to meet her son Anthony, who was also sent by Sr McNulty to be adopted in the United States.
Ms Anderson's mother was raped when she was 14-years old and was immediately sent to Sean Ross Abbey where she gave birth.
"I was with her for two to three years, and then my mother left when she was 17 to go to England," she said.
It would be more than three decades before Ms Anderson would see her mother face-to-face.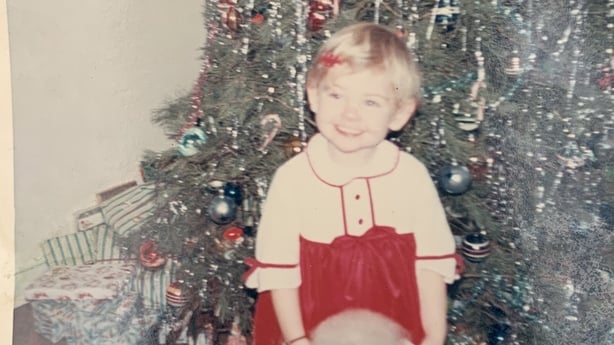 They eventually met in 1999 and Ms Anderson recalls the pain etched on her mother's face.
"She was very shut down, you could tell she had been left very distraught and traumatised.
"My mother just wanted to shut it down and not talk about it because she would have to relive everything."
Ms Anderson's mother told her she felt more "traumatised" by the nuns and the situation at the mother-and-baby home in Roscrea than the actual rape.
"I thought that was a very powerful statement," Ms Anderson said. "The stigma and the secrecy affected my mother."
Ms Anderson's mother died in 2019, and she says that she was glad to have met her.
"Even though I had no relationship with her I'm still very glad I met her," she said.
She says that she is not an "angry" person, but she "resents" what happened to her.
She says her adopted mother in the US had schizophrenia and her childhood was not a happy one. "There was a lot of physical and mental abuse growing up," she said.
As a teenager Ms Anderson ran away from home spending time on the streets and in group homes. "I always felt alone and abandoned and I never felt like I belonged anywhere," she said.
Ms Anderson's greatest wish was to be reunited with her birth mother. She learned that she had four half siblings but her desire to be part of the family did not materialise.
"They did not want to get to know me and I wasn't accepted," she said. "It is rejection over and over and one disappointment after another."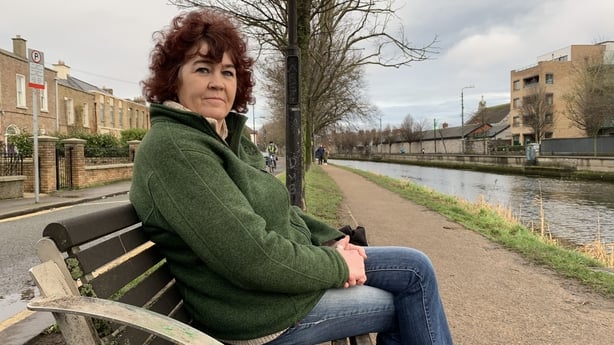 Ms Anderson testified at the Commission of Investigation into the homes, determined that her story would be acknowledged and recorded by the State.
She has not read all of the 3,000-page report, but her initial reaction is that there is "very little mention of the church and the nuns".
Ms Anderson says she is "saddened" at how she was treated. "I believe they [Government] are saying things that they want people to hear not what we want to hear."
She says she accepts the apology made by Taoiseach Micheál Martin "but I don't know if I believe that they're really, truly sorry for it.
"What the Church did to the mothers is wrong, what they did to the babies is wrong and the nuns did the same. I don't think the church is being held accountable at all."
Ms Anderson believes one positive outcome from the publication of the report is that survivors are openly sharing their personal testimonies.
"All the stories are triggering a lot of emotions for everyone and I'm hoping that I can get support and counselling," she says.
"I came back to Ireland to live and work and be a responsible Irish citizen."
Call for supports for survivors to be put in place
Emer Quirke, who was also taken for adoption from Sean Ross Abbey in the late 1960s, has said she was "delighted" with the Taoiseach's apology in the Dáil.
Speaking on RTÉ's Drivetime, Ms Quirke said she thought it was important that they recognised "the striking shame felt by the mothers, and stigma felt by the children".
"I surely felt that my whole life and my mother carried the shame with her always", she said.
Ms Quirke said she was adopted illegally from Sean Ross Abbey in 1967.
She explained that her mother, after hiding her pregnancy, complained of tummy pain, and was taken to local hospital where she gave birth.
She said she was six days old when she and her mother were taken to Sean Ross Abbey.
"I was nine weeks old when my adoptive parents came, and my mother was sent to the other side of the convent. When she came back one of the other girls told her that I had been taken away."
It was 48 years before she saw her birth mother again.
"She is a lovely person. I have three sisters and a brother. My sisters told me that they always thought there was something wrong with my mother, and when they found out about me then they knew what it was."
Ms Quirke said she "cannot agree with the Commission that there was no forced adoption".
She said she was told by the adoption authority that there was no original birth cert for her, but she said there was a baptismal cert from Sean Ross Abbey.
She said her adoption was on the basis of this baptismal cert.
"There was no court order and years later when my birth mother was shown her signature on the consent form it was not her signature, she denied signing it."
Ms Quirke called for all supports for survivors to be put in place immediately.
"They were totally disadvantaged and it is important that their medical needs are met," she said.
---