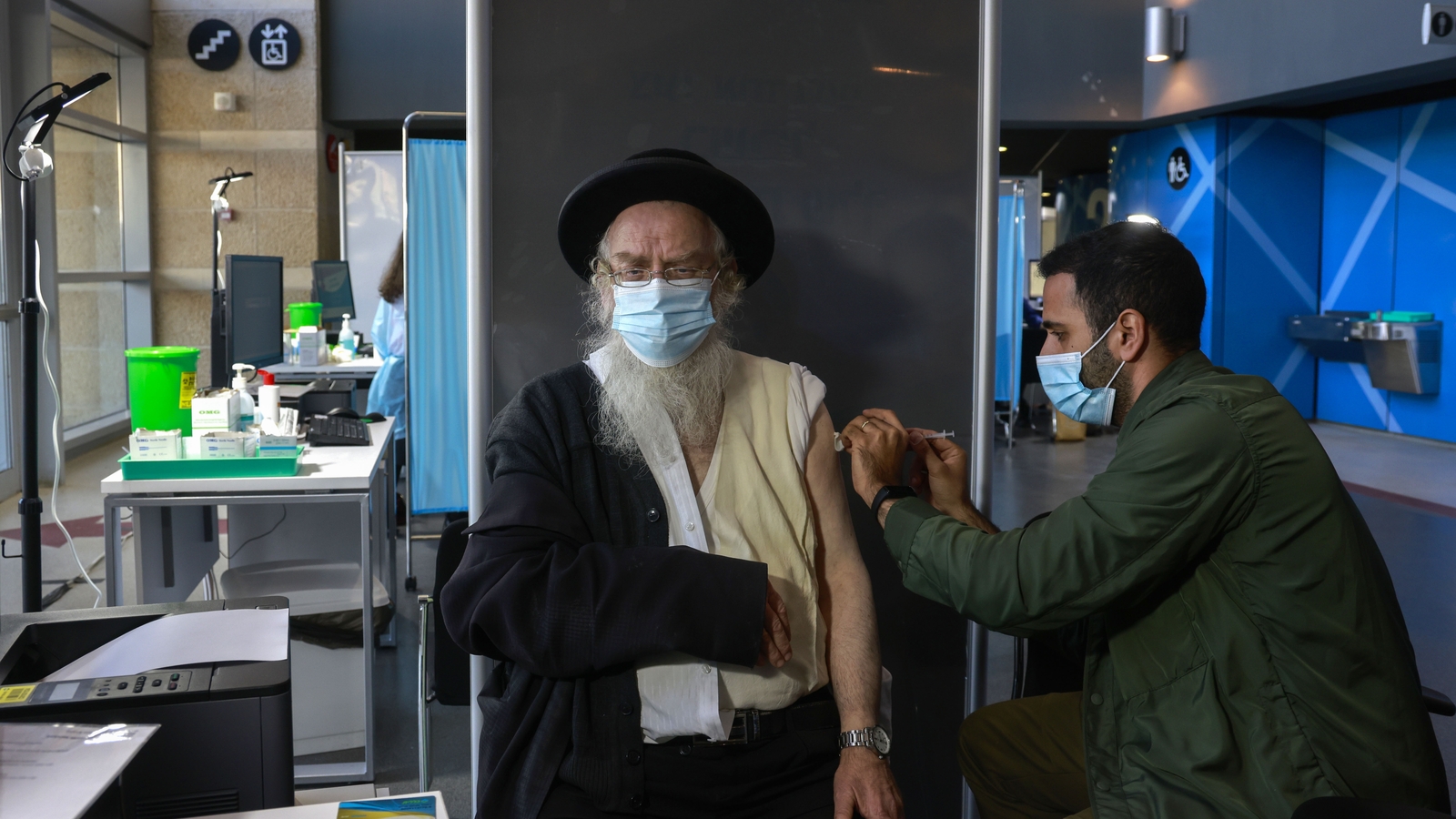 Israel has claimed that efficacy from the first dose of the Pfizer-BioNTech vaccine may be as low as 3%, although the UK government's chief scientific adviser Patrick Vallance said studies showed that from day 10 after vaccination to 21 days and beyond, it was "much more like 89%".
He added, however, that "when you get into real-world practice things are seldom quite as good as clinical trials".
Israelis began receiving first shots of the vaccine developed by Pfizer and its German partner BioNTech on 19 December last in one of the world's fastest vaccination roll outs.
Israel is giving weekly data updates on its coronavirus outbreak to Pfizer under a collaboration agreement that may help other countries fine-tune their inoculation campaigns and achieve "herd immunity", officials said.
During weekly status reports, Israel will provide Pfizer with epidemiological data such as: the number of confirmed Covid-19 cases, hospitalisations, how many patients were on ventilators, how many died, as well as an age and other demographic breakdown. About a quarter of Israelis have received their first vaccine shot and 3.5% have already gotten their second dose.
---
---
The Israeli government has decided to extend the country's coronavirus lockdown to the end of the month after a spike in infections, despite the vaccination campaign.
Israel began its third lockdown in late December and tightened it on 8 January, with officials saying at the time it would be lifted after two weeks if the daily caseload decreased sufficiently.
Since the roll-out of vaccinations last month, more than 2.2 million of Israel's nine million inhabitants have been innoculated, Health Minister Yuli Edelstein said.
Despite the speedy operation, Israel said it had logged a daily record of a little more than 10,000 new cases in the preceeding 24 hours.
The rise in infections, despite the lockdown and vaccinations, has been attributed to virus mutations and disregard by some people of restrictions on assembly.
"The mutations… spread faster from person to person, and that expedites the epidemic," Dr Boaz Lev, head of the health ministry council advising on the vaccinations, told AFP.
"We know that mutations reached Israel from all kinds of places," he said, adding that rules closing schools were being flouted by some ultra-Orthodox Jewish institutions.
"Weddings, gatherings, ultra-Orthodox schools – all of these have an adverse effect in the morbidity increase, and caused this significant outbreak," Dr Lev said.
More than half a million cases have been reported and 4,005 people have died in Israel since the pandemic began.