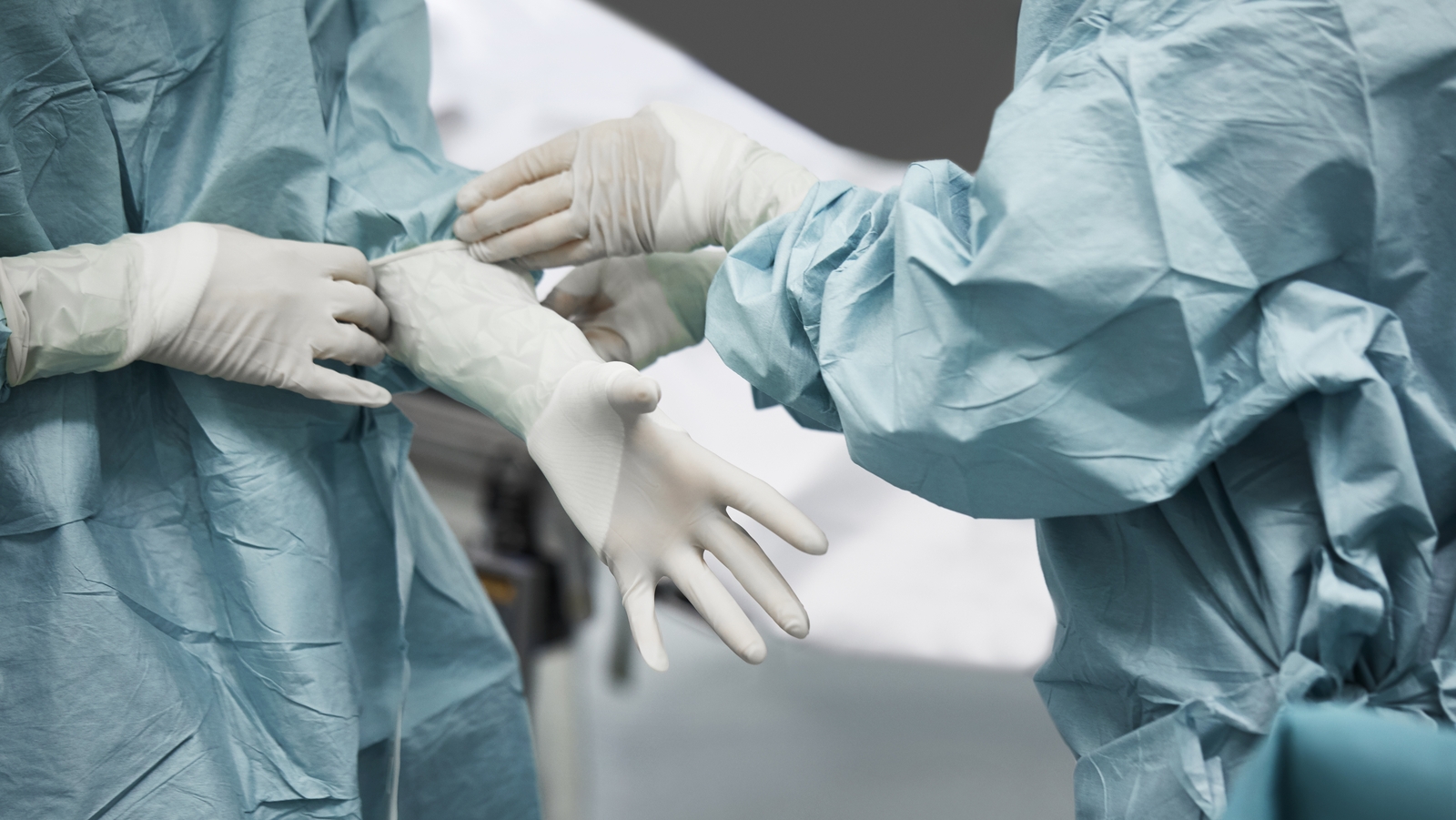 The Health Service Executive has defended its record on safety measures to protect staff from contracting Covid-19 after the Irish Nurses and Midwives Organisation yesterday claimed infection rates of healthcare workers in hospitals were "out of control".
Yesterday, the INMO said that between 6 and 19 January, 5,403 healthcare workers had been diagnosed with Covid-19, with 1,957 confirmed to have contracted the virus in a healthcare setting.
The union called for the use of higher specification FFP2 facemasks in all settings, a two-metre distance between hospital beds rather than the current one metre minimum, along with increased testing and tracing and safety reviews in each hospital.
The HSE said it was extremely concerned about the number of patients and healthcare workers being affected by the spread of Covid-19 infection in hospitals.
It acknowledged that controlling the spread of the highly infectious virus had proved "very challenging".
"The commitment of HSE staff in following good infection prevention and control measures works to limit the risk of spread of most infection for most patients and staff most of the time , but it is not perfect," it said.
"When Covid-19 is circulating in the community at high levels it is extraordinarily difficult to prevent it from getting into a busy hospital that serves the community. When it is introduced into a hospital, it is very difficult to completely stop the spread despite the hard work of staff, and support of patients and the public."
The HSE confirmed that on 13 January, Chief Clinical Officer Colm Henry wrote to HSE operations supporting "more extensive" use of personal protective equipment (PPE) based on local risk assessment.
It said the HSE had increased supplies of PPE "including respirator masks (FFP2), gowns and visors".
It said the current one-metre distance between hospital beds was in line with the Infection Control Guiding Principles.
The HSE said it carries out extensive testing in acute hospitals, and has done mass testing in hospitals "depending on the size of the outbreak".
A proposal to roll out serial testing has commenced in one hospital.