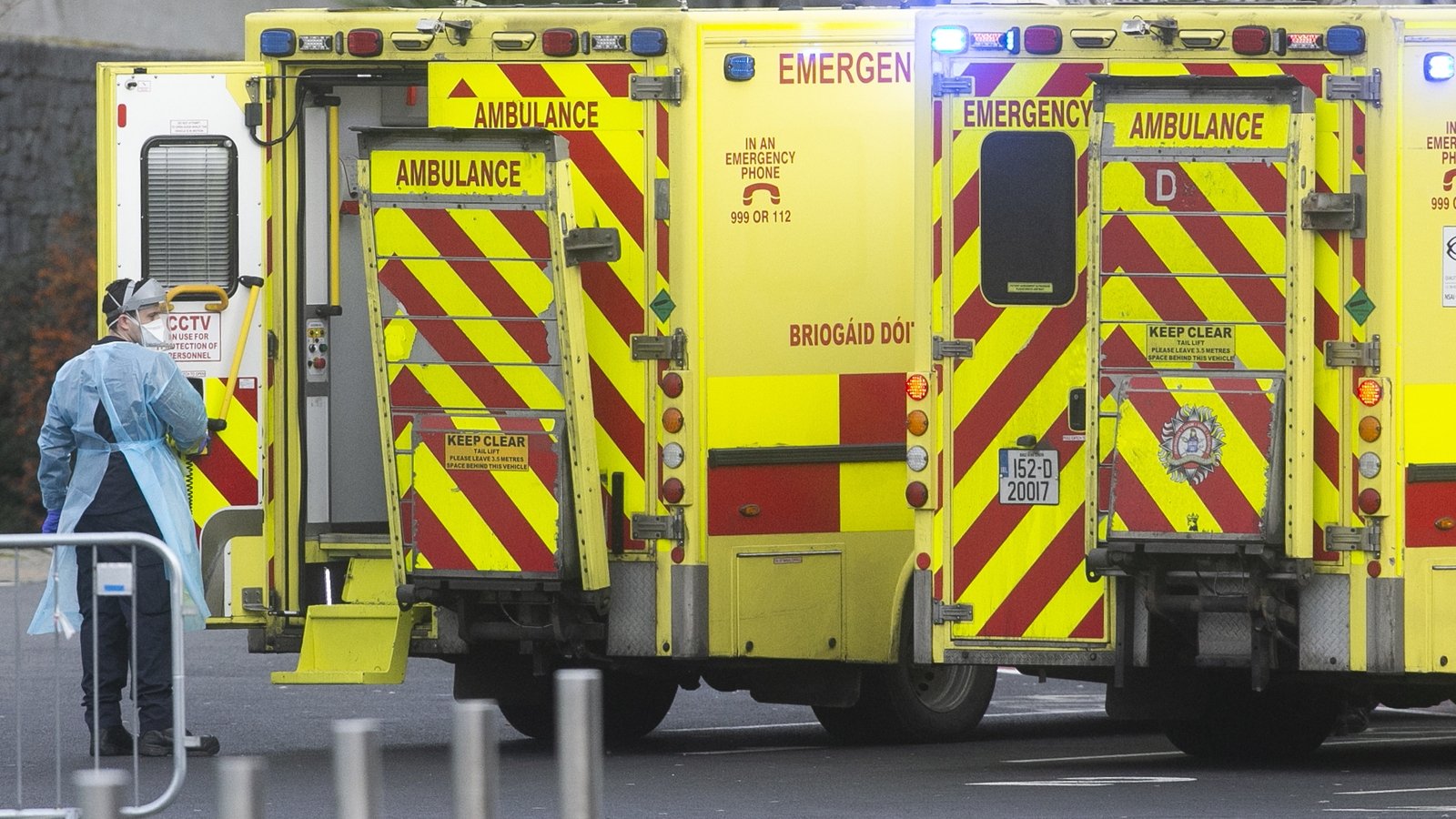 The Chief Medical Officer has appealed to employers to facilitate remote working for employees.
Dr Tony Holohan described the situation in the country's hospitals as "stark" and said people should not go into work this week if they can work from home
Yesterday, the Department of Health reported 13 additional deaths due to Covid-19.
It also reported 2,944 new cases, which was a slight decrease on previous days.
As of 8pm last night, there were 1,982 people in hospital with Covid-19 and 193 of those are being treated in intensive care units, with 108 on ventilators.
Cork University Hospital has the most patients with Covid-19 at 162, followed by University Hospital Limerick with 145, St Vincent's University Hospital in Dublin with 135 and there are 131 patients with the virus at University Hospital Galway.
The hospital with the most patients in ICU is St James's in Dublin with 24, followed by CUH with 16, UHL with 15 and the Mater Hospital in Dublin with 14.
There are also 22 critical care beds available.
Dr Holohan said that the levels of infection are such "that your chances of transmitting or getting Covid-19 are very high, and we know that a proportion of those cases will lead to serious illness and mortality."
---
---
Meanwhile, the National Immunisation Advisory Committee (NIAC) has considered the deaths of 23 frail elderly people in Norway following the administration of a Covid-19 vaccine.
In a report, the Norwegian Medicines Agency said "common adverse reactions to mRNA vaccines, such as fever and nausea, may have contributed to a fatal outcome in some frail patients".
The NIAC noted that this did not imply that the vaccine caused the deaths.
It said vaccination offers the best opportunity to protect people in residential care, but added that assessment of risk should be carried out in certain patients to take account of the timescale of the response to the vaccine.
The NIAC said it is not appropriate to vaccinate people if their expected duration of life is less than the length it takes for the vaccine to take effect.
In an email to clinicians, seen by RTÉ News, HSE Chief Clinical Officer Dr Colm Henry said the NIAC has reviewed the available information and has advised that "the vaccination roll-out should continue as planned".
The HSE said in a statement last night that to date, over ten million Covid-19 vaccines have now been distributed globally.
It said: "It is important to note that fatalities will occur from natural causes or background illnesses, and will continue to do so, during any vaccination campaign."