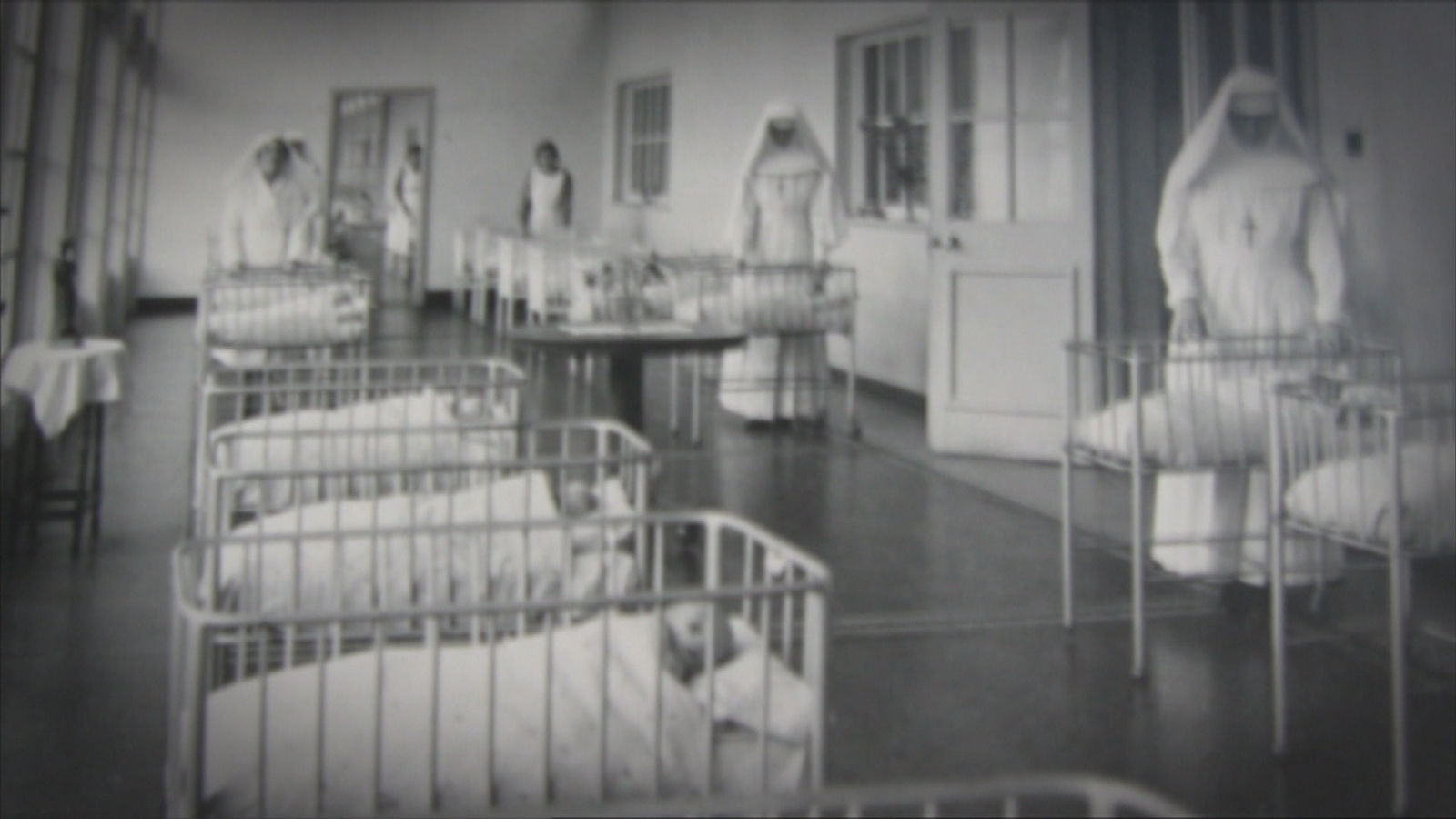 The Government has said that the four pillars of recognition, remembrance, records, and restorative recognition are at the centre of its response to the findings of the Report of Commission of Investigation into Mother and Baby Homes.
Speaking in the Dáil today, Taoiseach Micheál Martin said recognition "begins with this apology and will be followed by commitments to national and local memorialisation and commemoration".
He said that the views and wishes of former residents will be "paramount" and all commemoration will be led by them.
Mr Martin said that a "broad suite of memorialisation, educational and research commitments will support national reflection and enduring remembrance".
"Future generations will learn of Mother and Baby Homes and of the experiences of former residents, particularly as told through their own words."
With regard to records, Mr Martin said the Government is "committed to introducing information and tracing legislation as a priority.
"Access to one's own identity is a basic right", he said.
The Government said it will also look at "actions to support access to personal information and to ensure appropriate and sensitive archiving of institutional records".
In relation to restorative recognition, similar to the women that worked in the Magdalene Laundries, the Government said an enhanced medical card will be given to former residents of a mother-and-baby home or county home.
Counselling is immediately available to all former residents, and patient liaison support services will be available to all former residents.
"Access to one's own identity is a basic right"
A restorative recognition scheme for former residents is to be designed and an interdepartmental group will report back to the Government on this.
The Taoiseach said "all of these commitments will be advanced in a survivor-centred manner, with ongoing communication and engagement as plans are developed and implemented."
Minister for Children Roderic O'Gorman said "central to the response" to the report is "access to personal information".
He said "legislation on information and tracing is being advanced this year, centered on a person's right to information about themselves and founded on GDPR principles".
He said his department is working to put in place mechanisms whereby survivors and adoptees can seek personal information via General Data Protection Regulation (GDPR), when the commission archive transfers to his department at the end of February.
The minister said the response contains "a package of health supports, including a form of enhanced medical card for anyone who spent more than six months in one of these institutions and counselling services".
He said legislation to now allow for the dignified exhumation of the site in Tuam and providing for DNA identification will be brought for pre-legislative scrutiny soon.
"We recommit to establishing a national memorial and record centre related to institutional trauma and engaging with survivors regarding its location and into requiring that departments and State bodies prioritise ensuring that relevant original files are made publicly accessible".
He said the restorative recognition scheme will provide financial recognition: "the details of this scheme will now be worked on by an interdepartmental group, which will bring forward proposals for Government by the end of April."
Mr O'Gorman said: "I know that these actions, either alone or combined cannot undo the immense hurt that has been done to mothers and adoptees. Nor can they fully recompense for the impact of the State's failings on individual non-individuals.
"They represent the State seeking to start the process of rebuilding a relationship with those that it has so badly let down".
Earlier, the Chief Executive of the Children's Rights Alliance Tanya Ward called for the Government to grant survivors of mother-and-baby homes immediate access to their birth certificates and records.
Speaking on RTÉ's News at One, Ms Ward said she called on the Government to recognise children of lone parents, adding that constitutional rights are being denied to such parents, by the State's "failure" to recognise a lone parent and their child as a family.
Ms Ward said the report by the Commission of Investigation "has to do something for the children of today", as she said the best way to that is to ensure that today's children do not experience discrimination and "lack of State care that they have experienced over the last 100 years".
Meanwhile, the historian whose work shone a light on the practices in the mother-and-baby homes said an apology "is words" and what survivors need is an "immediate follow up" to promises and recommendations made.
Speaking on RTÉ's Morning Ireland, Catherine Corless said survivors are hampered in every single way in trying to get their birth certificates.
"I have met so many of them over the years and have helped them to find family when they couldn't get information from Tusla.
"There's an awful lot of repairing to do to ensure those people are as good as the rest of us".