Lady Gaga launched US President Joe Biden's inauguration ceremony in style by performing a dramatic rendition of the US national anthem.
Ahead of her performance of The Star-Spangled Banner, Gaga said on Twitter that she was praying for a day of peace.
"My intention is to acknowledge our past, be healing for our present, and be passionate for a future where we work together lovingly," she posted.
"I will sing to the hearts of all people who live on this land. Respectfully and kindly, Lady Gaga."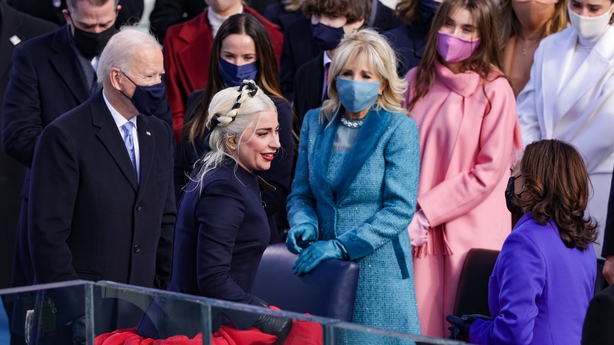 Following Gaga's performance, chart-topper Jennifer Lopez belted out a triumphant medley of songs, including a rendition of Woody Guthrie's This Land is Your Land before transitioning into America the Beautiful.
"One nation under God, indivisible, with liberty and justice for all," Lopez then said in Spanish.
She also sang a few moments of her 2000 hit Let's Get Loud, before closing with more notes of America the Beautiful.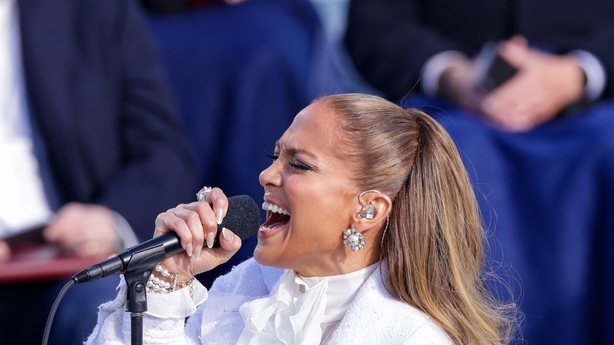 Country superstar Garth Brooks was also among the list of stars performing to celebrate the 46th president of the United States and his vice-president Kamala Harris.
Brooks took off his black Stetson to sing an a cappella version of Amazing Grace and asked Americans at the ceremony and watching at home to singalong with him for the last verse.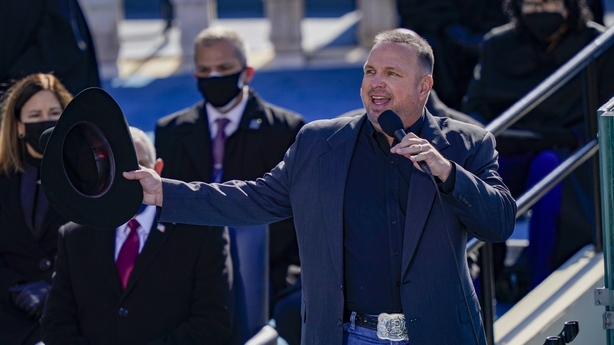 Singer Katy Perry and an array of other artists including John Legend, Demi Lovato, Foo Fighters, Bruce Springsteen and Justin Timberlake are set to appear in a primetime inauguration special Celebrating America, hosted by Tom Hanks later in the evening.
Reese Witherspoon, Oprah Winfrey and Stephen King were among the celebrities who celebrated the inauguration of Joe Biden and Kamala Harris.
The heavy Hollywood presence for Mr Biden's inauguration stands in stark contrast to the entertainment industry's stance towards his predecessor.