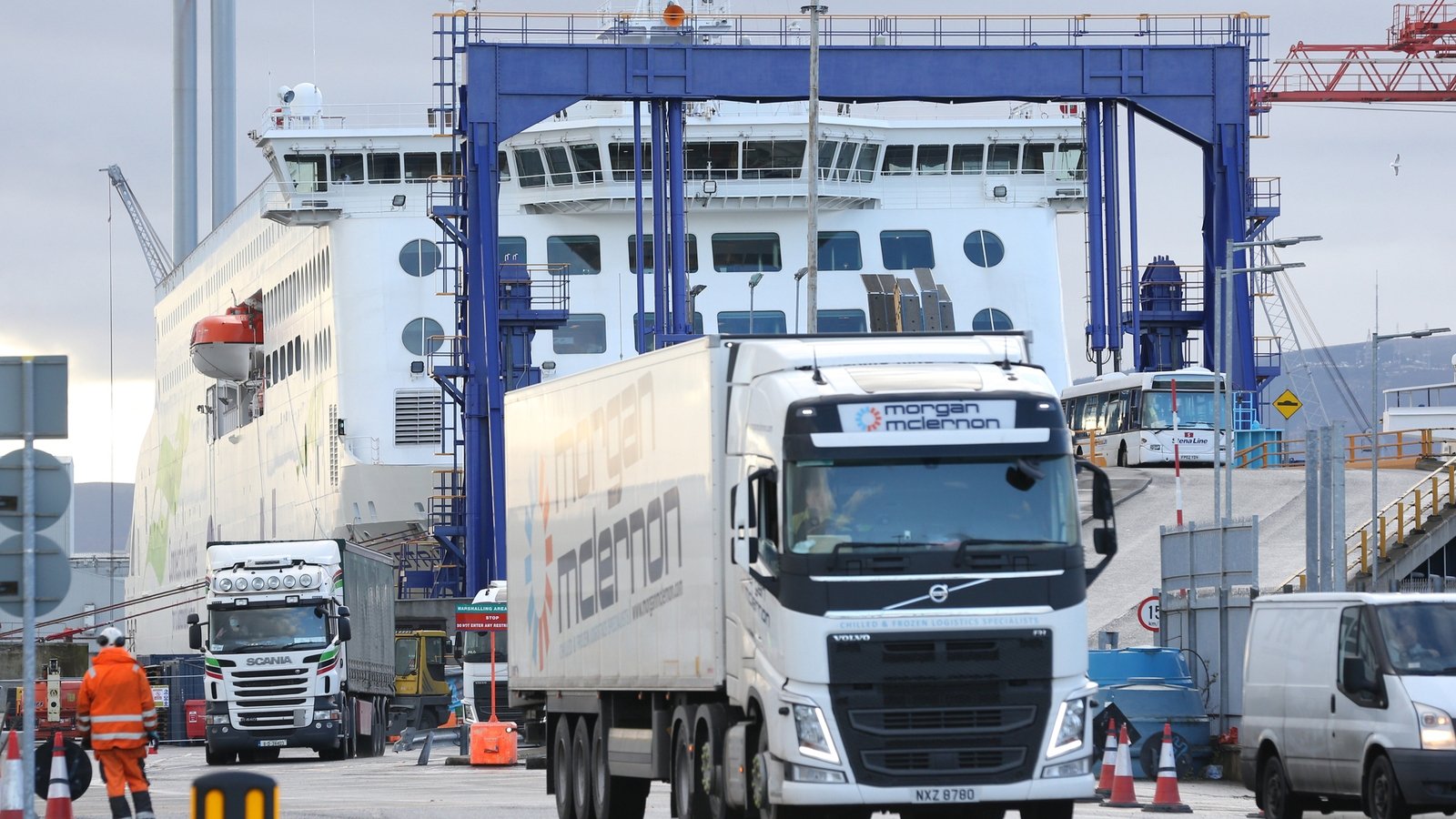 The Irish Freight Transport Association has written to the Taoiseach warning of huge disruption in the coming weeks as the impact of Brexit fully takes hold of trade between Ireland, the UK and Europe.
The letter, seen by RTÉ News, warns of disappearing supply chains, empty supermarket shelves and rising unemployment, and calls for a six month adjustment period.
The communication warned that one consignment of pharmaceutical products had missed both a ferry and airline slot because of paperwork problems.
The letter to Micheál Martin paints a stark picture and adds to a growing number of warnings that an initial slump in the volumes of trucks moving goods in and out of Ireland to the UK and across the land bridge to continental Europe, as well as pre-Christmas stockpiling, have masked the true impact of Brexit.
That impact could now properly hit when trade volumes rise to their true levels.
According to the Freight Transport Association, new customs and food safety formalities are causing lorries to remain stranded at Dublin Port, or to remain stuck in the UK.
---
---
The letter describes a growing backlog of goods, from car parts to electrical goods, to furniture, clothing, and food supplies all sitting in depots because there are not enough agents to process the declarations correctly.
The net result, according to the letter, is that companies operating tight profit margins will cease trading. This will create unemployment, supply chains will disappear, and the consumer will be left with less supply and increased prices.
The association said the problems have been made worse by the fact that there are not enough ferry spots on direct routes to continental Europe.
The letter cites one example where a consignment of pharmaceutical goods was unable to board a ferry to Ireland because the operator could not create a pre-boarding notification to enter the ferry terminal.
After a four hour delay the consignment subsequently missed a flight option from Heathrow Airport.