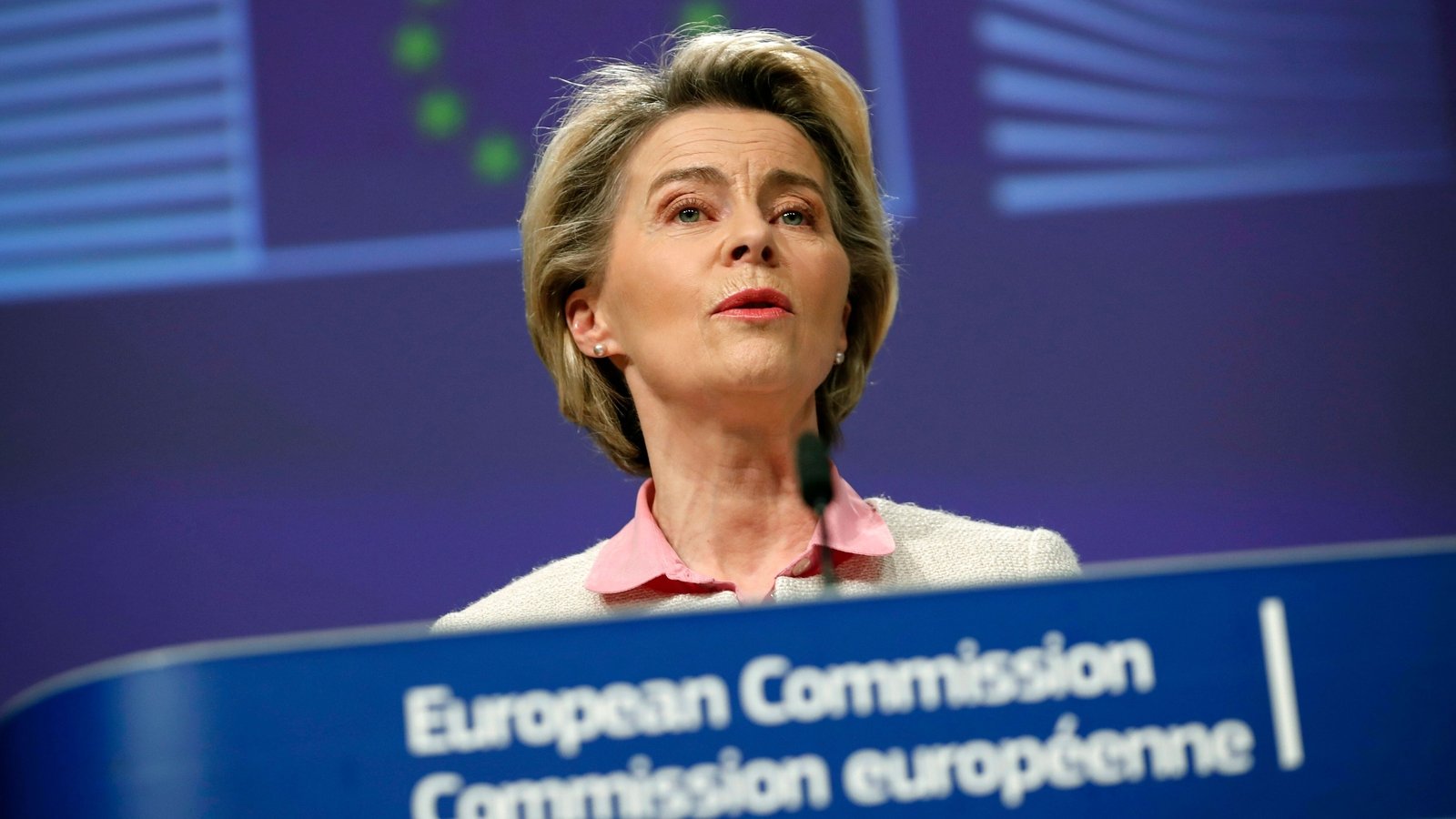 EU leaders have expressed grave concern over the emergence of new variants of the coronavirus and their potential impact on the pandemic in Europe.
Following a video conference of all 27 leaders, member states have agreed to intensify antigen testing and genomic sequencing in order to get a deeper understanding of the new variants and their prevalence across the EU.
The President of the European Commission, Ursula von der Leyen, said the situation was very serious, although an acceleration of vaccine roll outs in the next number of weeks offered hope.
The concern is that the UK, Brazilian and South African variants are so transmissible that they will require much tougher lockdowns. Calls then for border closures, travel bans and other harsh measures could mean a further hit to the European economy.
It's understood the Pfizer/Biontech vaccine should be able to withstand the UK variant, but officials are less sure about the South African and Brazilian mutations.
Leaders were of the view that once the larger numbers of vaccine doses become available in the second quarter, a target of vaccinating 70% of the adult population by the summer is achievable.
Although no decision was taken on a travel ban for those entering the EU, that may be on the cards at some point. The European Commission wants to ensure that any intra-EU travel restrictions are coordinated, so that key workers and supplies can cross borders where necessary.
There will now be a real push by member states to increase antigen testing and the genomic sequencing of positive tests so that a more accurate picture of the new variants can emerge.
Ireland and most other member states are currently sequencing just 1% of positive tests. Leaders agreed that should rise to at least five percent.