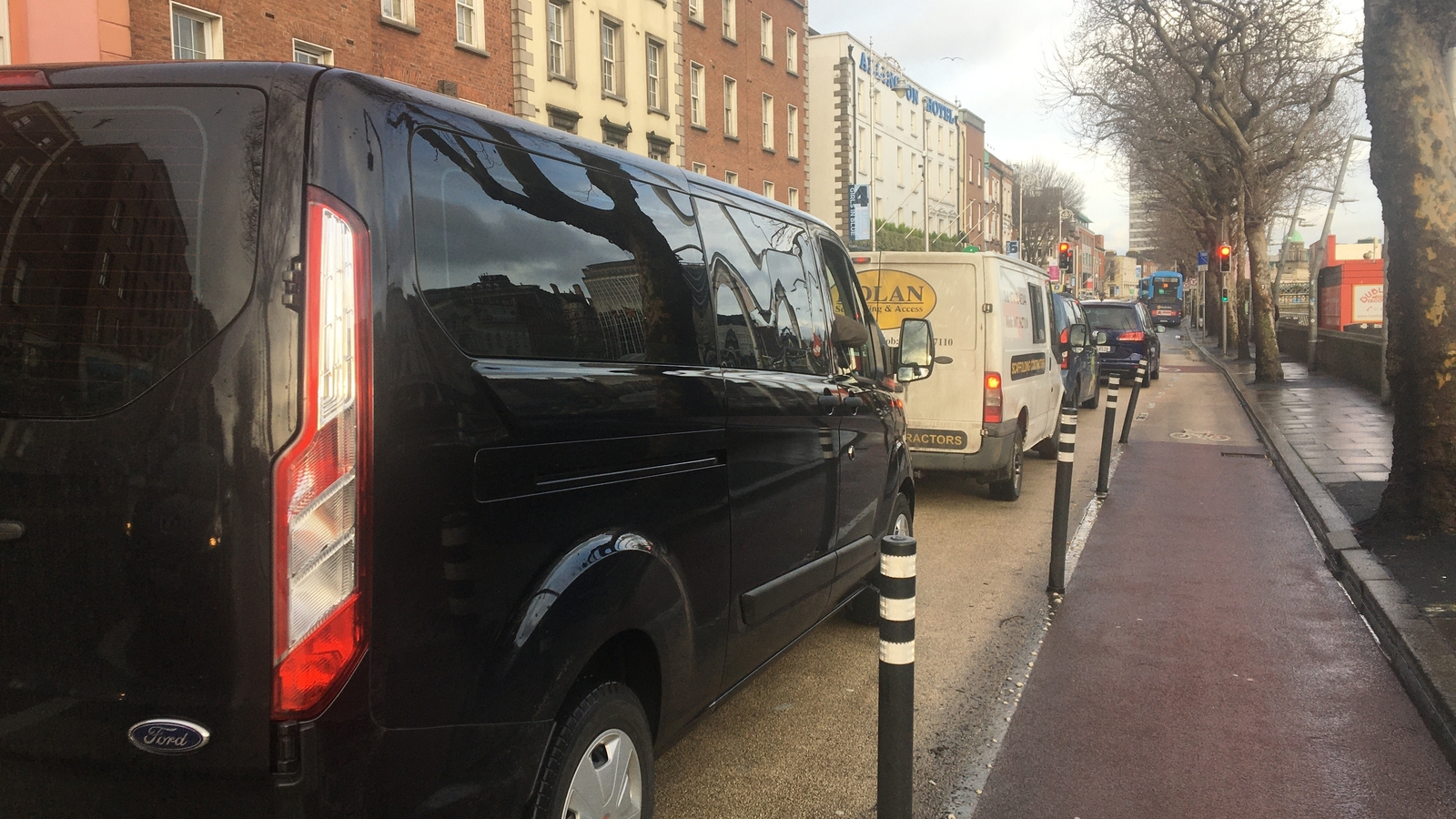 Traffic volumes in Dublin are now almost 60% higher than there were during the first lockdown last March, according to figures from Dublin City Council and the AA.
The amount of cars is now around 58% of pre-Covid levels compared to 36% during the first lockdown last March according to the city council's canal cordon count.
However, the amount of people travelling by bus remains "very low" at just 20% of normal levels which is close to the last lockdown figure.
The AA has said it is likely that people who used to take public transport are now driving or giving lifts to essential workers which would work out at four extra journeys – commuting in and out.
It also points out that there is now a 5km limit on movement compared to a 2km limit last year making the restrictions closer to May 2020 in Phase 1 of the reopening.
It points out that there are also some construction sites open and that some more businesses may have found a way to stay open with deliveries.
Some routes have nearly doubled traffic since last March, with a levels increasing by up to 90% on the M50.
Meanwhile Retail Excellence Ireland also points out that the over 70s are not being asked to cocoon as they were last time and can go out for shopping and exercise.