Is this the longest January in history? It certainly feels that way. The first month of the year has seen a mixed picture with Covid-19.
After the surge in cases, the daily numbers are thankfully beginning to reduce, but only very slowly.
The impact on the health system continues, with significant admissions, ICU numbers and unfortunately a high number of deaths.
Vaccination remains the big game in the fight to defeat coronavirus. The official figures were updated on Thursday to show that 121,900 people have been vaccinated with a first dose.
Although we are promised that more detailed vaccination figures will be provided, there is no official data beyond that published on the Covid-19 Data Hub.
It would be nice to know the number of people in each priority group vaccinated, the percentage of that group it represents, a breakdown of the regional/county spread of vaccination and all relevant data.
The public wants this information. It's the other side of the coin to the daily case numbers and deaths from the virus.
By tomorrow, the promise is that 140,000 people will have been vaccinated. Although vaccine supply is a big factor, there is some frustration being expressed that the programme is going too slow.
We also see various groups and individuals vying for higher priority in the vaccination schedule, and annoyance that some individuals have received vaccination outside of the official schedule.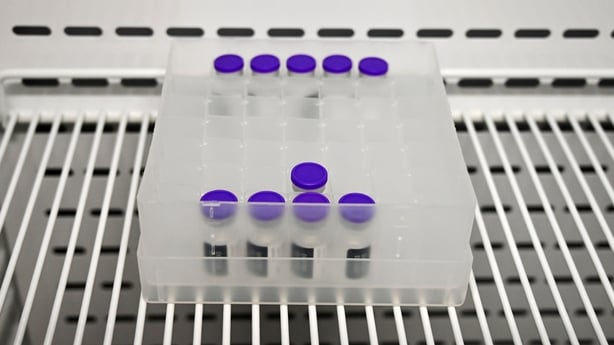 Some people have also criticised the European Union for its approach to the vaccine programme and also the European Medicines Agency in the pace of its approval system. So, it was notable that this week the European Commission called on member states to accelerate the roll-out of vaccination across the EU.
It wants to see by March that at least 80% of people over the age of 80 and 80% of health and social care professionals in every member state vaccinated. It's ambitious and a challenge to countries to adopt a greater sense of urgency.
The commission says that by summer, member states should have vaccinated a minimum of 70% of their adult population. It says the vaccination programme needs to gather pace to help deal with Covid fatigue.
The commission also called on countries like Ireland to build up testing to account for the new variants and to increase contact tracing and coordinate travel restrictions. We must do better.
Not only has our country been infected with a terrible virus, but our use of language at times has also been infected. Whether it's to do with vaccination or track and trace, we regularly seem to be hearing terms like 'ramping up', 'rolling out' or taking 'learnings' from events.
These phrases may sound exciting to some people, but they yield little in terms of hard facts. If we could get back to some straight messaging, please, that would ease the inclination at times for some people to want to thump the radio or television in frustration.
At this stage, everyone is aware of the public health advice on social distancing, mask wearing and hygiene measures. Indeed, the latest outbreak data shows some interesting trends.
The number of outbreaks increased in the last week to 293, compared to 220 the week before, and the locations were interesting. The main increases were seen in residential institutions and hospitals.
Also, in workplaces, the number of outbreaks rose from 25 to 41. However, private houses saw a reduction in outbreaks for the second week in a row, which was welcome. This data from the Health Protection Surveillance Centre was for the week ending 16 January.
It was also compiled during a period where the HSE has temporarily suspended close contact tracing, due to the recent surge in cases. Although this may have had an impact on overall outbreak case numbers, we can still see a trend.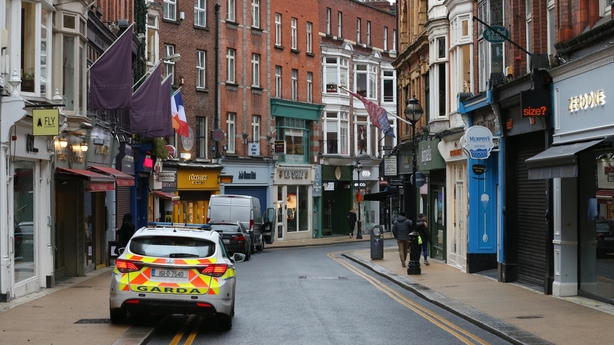 We also see that during this lockdown, the traffic volumes are higher. Unlike during the first lockdown, there is a 5km not a 2km limit. Also, more construction sites are open. The over-70s are not being asked to 'cocoon'. So, this lockdown feels different to the others, but it's also looking like it will be the longest and hardest.
The campaign for a ZeroCovid approach continues, despite the view in Government that it would not work. Professor Anthony Staines from Dublin City University, with others, has strongly argued the point that Ireland has used only one tool really against Covid-19 and that is lockdown.
We know it is a very blunt instrument and it is a huge burden on people. Prof Staines says we should be making better use of other elements like test, trace, track and isolating, as well as airport quarantine and properly managing the Northern Ireland border. From one perspective, we seem to have left huge gaps in our defences for many months.
Although things are difficult, Prof Staines says there are ways out. People can feel a bit overwhelmed hearing cases rising, ICU numbers rising and deaths rising. But he says the response is the intensive public health measures. Each country has to decide for itself what it wants to do.
Prof Staines believes that many countries are moving towards the same conclusion, that there is a need to bring the virus sharply under control, but that countries are looking for someone to go first. If Ireland does not, he believes that Germany probably will go with a ZeroCovid strategy.
"We have ways out of this. We have routes out of this. If we don't take those routes, the consequence of that is on our heads. But there is a lot of hope out there, for all of us," he said.
The concerns over other new variant strains arriving here are very great indeed. We know that the UK variant and the South African variant are already here. It must surely be only a matter of time before the Brazilian variant arrives, if indeed it is not here already.
In the five weeks up to the middle of this month, 3,000 people from Brazil and South Africa came into the State plus 37,000 from the UK. Like many other EU states, Ireland is currently sequencing just 1% of positive tests to see what strains are here. Are we just seeing the tip of the iceberg with this approach?
NPHET has been very clear that there should not be discretion for people, as regards the need to restrict movements and PCR testing after arrival in Ireland. Back in August, NPHET advised the Government to ban non-essential travel from countries with high Covid-19 rates but that was not implemented.
There are many decisions made, or not taken, that will require evaluation in the cold light of day when this is over. However, like in any war, there should always be the ability for leaders to change direction, implement new initiatives and, if necessary, replace non-performing individuals. Just look at the first few days of the Biden administration.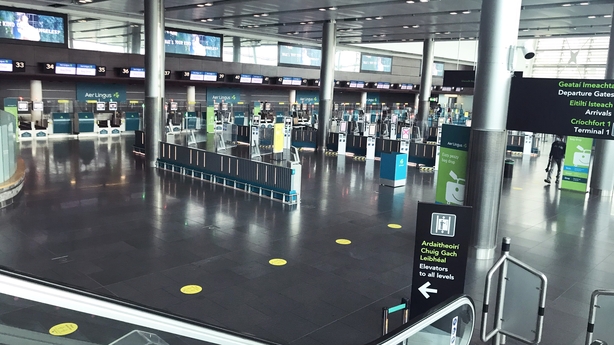 The Cabinet will meet on Tuesday to review the current restrictions. There is little doubt that they will continue for February and, in reality, likely well beyond that.
The decision so far not to make quarantine mandatory may in time be judged to be a bad move that has fed the viral spread, fuelled and extended the third lockdown and added to the impact on people and the economy.
This third lockdown could also result in the deepest impact on non-Covid care, including mental health.
Hospital admissions for eating disorders increased by 66% last year, according to a new study in the latest Irish Medical Journal. The authors say that a number of factors are likely to have played a part in this significant rise, including distress, anxiety relating to the pandemic, pre-existing illness, the interplay of social and economic factors, the impact of restrictions and loss of protective factors.
"Social restrictions may mean some young people are less able to engage with protective factors. More online time, for example, may facilitate increased exposure to ED[eating disorder]-specific or anxiety-provoking media," the study says.
The authors point out that proper funding of psychological medicine teams at paediatric sites, and the training of paediatricians with an interest in this area, are vital and urgent needs.
The debate about whether schools should reopen has been a difficult and sometimes divisive one. The impact on students and their parents is very great indeed. With the current virus transmission levels, schools will not be opening for some time.
HSE Chief Clinical Officer, Dr Colm Henry, said yesterday that the transmission rates were simply too high for schools to reopen – ten times what they were in December.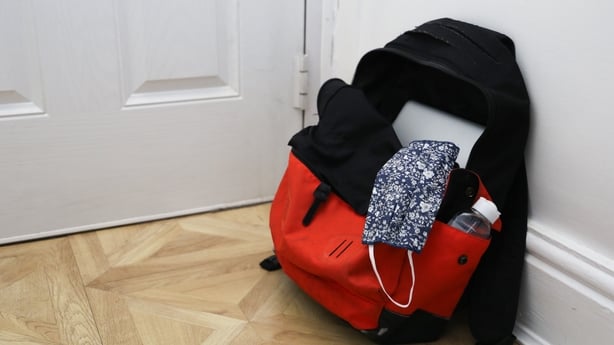 The hospital system and its staff have been under unprecedented pressure this week. That is likely to continue, given the current high rates. The implications are stark.
This week, Dr Catherine Motherway, President of the Intensive Care Society, said that she did not know whether there will be enough ICU beds in the weeks ahead to treat the anticipated level of critical care.
In a recent article in the Medico-Legal Journal of Ireland, Dr Barry Lyons, consultant at the Department of Anaesthesia & Critical Care Medicine, Children's Health Ireland at Crumlin, discussed Covid-19 and critical care funding.
He said that the present pandemic, with overburdened services and inadequate resources, presents us with a true moral dilemma, where all options carry a downside. He said that the prioritisation of lives or years saved will inevitably impact negatively on the level of treatment afforded to those most vulnerable to the effects of Covid-19.
He says that an alternative metric such as sickest first, or FCFS (First Come First Served) are likely to result in an excess number of deaths as (a) some who would be statistically likely to survive if admitted to ICU will die because of a lack of availability and (b) an increased number of patients with a statistically lower chance of survival will be admitted.
"Assuming a persistent situation of insufficient resources, the tragic choices will have to be made in some direction," Dr Lyons said.
He added: "The question that remains is whether the inability to come up with a universal solution that respects the rights of all individuals represents some degree of moral failure."
It's a grim observation.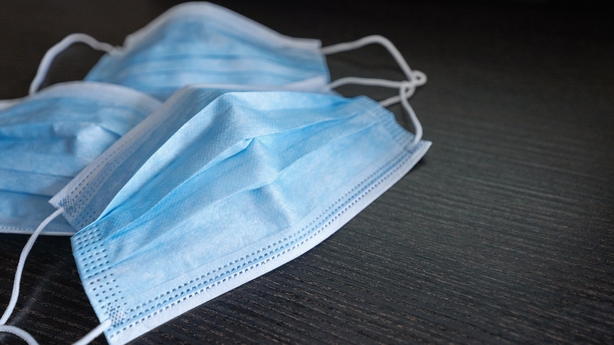 Next month will mark the anniversary of the first officially recorded case of Covid-19 here. At that time, no-one could have written the script for what was to follow.
So much has been sacrificed, by so many. And the pain is not over. We are in a difficult place now, which we have to get out of.
When this is all over, none of us will ever take anything for granted again. We are all living history as it happens.
It's being written now, every moment, at a furious pace. The battle each day with this virus is to make sure none of us becomes history, before our time.