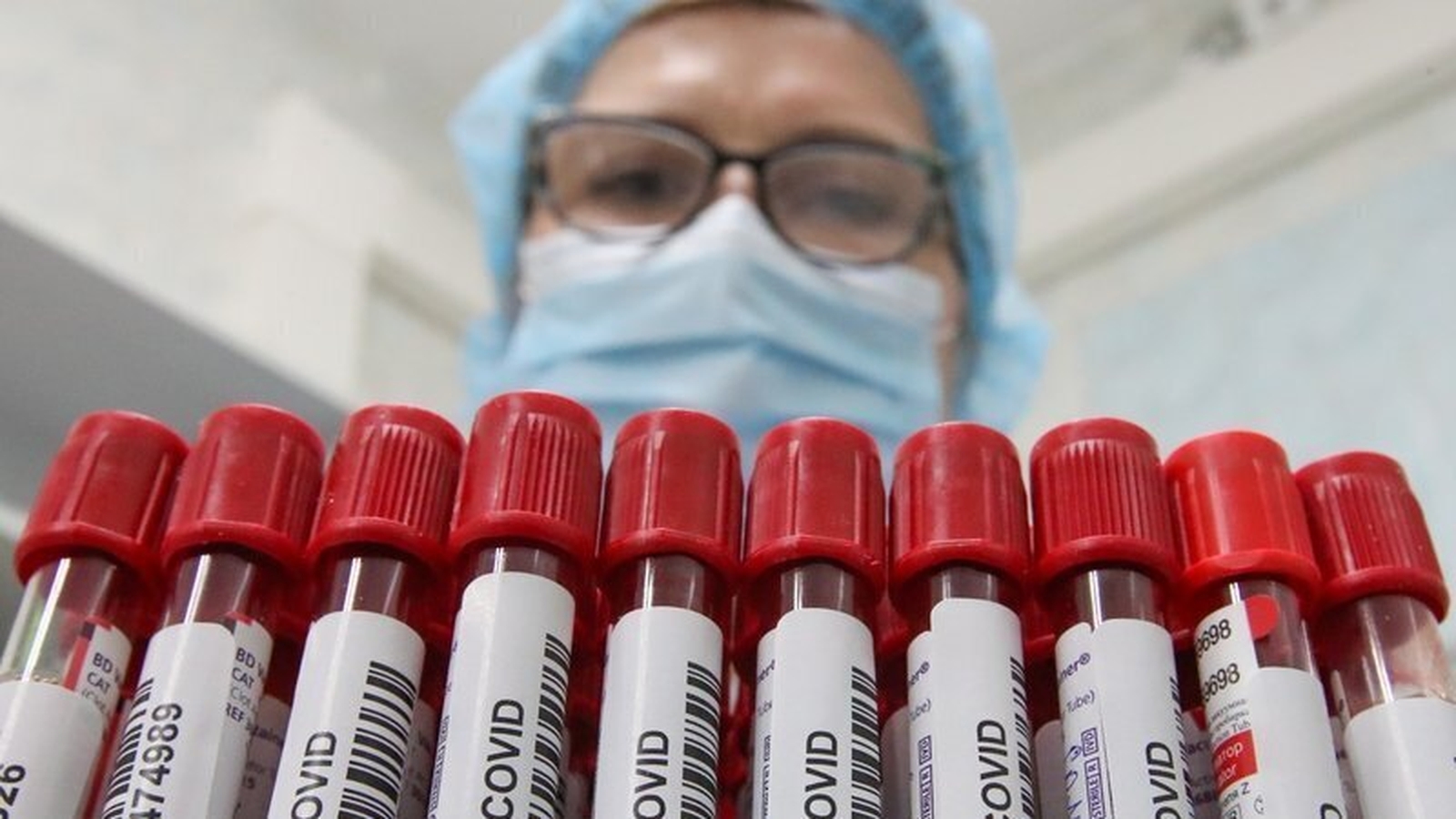 The Department of Health has been notified of 51 new deaths and 2,608 further cases of Covid-19.
The number of patients in intensive care units is 214, up 4 from yesterday.
Dept of Health notified of 51 further Covid-related deaths, 2,608 new cases | https://t.co/VsgJzxTEk1 pic.twitter.com/zLVa167fTV

— RTÉ News (@rtenews) January 21, 2021
There have been a total of 54,318 coronavirus cases in Ireland since the start of the pandemic.
The 14-day incidence rate is 1,141.
Meanwhile, Taoiseach Micheál Martin has not explicitly ruled out the idea of restaurants being shut until May or even longer.
Speaking on Virgin Media's Ireland AM this morning, he said schools will be looked at separately, but retail sectors are likely to remain shut until the end of February.
"It will be well into next month before the majority of Covid restrictions are relaxed," he said.
Mr Martin also said that over-70s will be in line to receive vaccines by March.
In relation to travel bans, the Taoiseach said "we say to people do not travel in or out".
He added: "There's now an obligation of a PCR test. The evidence to date is people adhering to that.
"It is under constant review. The difficulty is people flying into Belfast. It's not as simple as banning travel."
---
---
Addressing the Fianna Fáil parliamentary party last night, the Taoiseach said coronavirus transmission numbers were "still to high".
He told his party's TDs, Senators and MEPs that the recent increase in deaths from Covid-19 shows the devastation that this virus causes, and contended Ireland still has "some distance to go" in dealing with that threat.
Mr Martin said there is, what he termed, a "clear horizon" for restrictions continuing beyond this month.
Speaking at the Fine Gael parliamentary party, Minister for Foreign Affairs and Fine Gael deputy leader Simon Coveney was more blunt, saying the vast majority of Covid-19 restrictions will be maintained well into February.
He argued that the current restrictions are working and the rapid increase of the coronavirus in communities has stopped.
But he concluded that the current health restrictions will remain for several more weeks.
Yesterday, 61 more Covid-related deaths and 2,488 further cases were reported.
New figures from the Health Protection Surveillance Centre for the week to 16 January show the number of Covid-19 outbreaks increased last week.
Overall outbreaks increased to 293 compared to 220 the previous week. The main increases were seen in residential institutions and hospitals.
The number of outbreaks in workplaces also rose to 41 compared with 25 the previous week. Private house outbreaks reduced for the second week in a row.
Additional reporting Paul Cunningham