Ireland's Deputy Chief Medical Officer has said that much more progress must be "achieved and sustained" over the coming weeks to bring the coronavirus under control.
Speaking to the Oireachtas Committee on Health, Dr Ronan Glynn said that even though case numbers are reducing, hospitals will remain under intense pressure for some time.
He said the National Public Health Emergency Team is monitoring three variants of the virus – first detected in the UK, South Africa and Brazil – and warned that some mutations may provide the virus an opportunity to transmit more easily or to evade the immune response.
Dr Glynn said that significant progress has been made by the public to reduce transmission.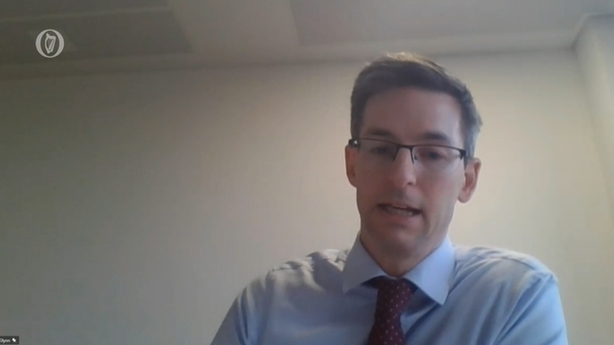 He told the committee that the average number of close contacts per case has reduced from almost five at the end of December to 2.1 today.
He also said that the proportion of people who say that they will definitely or probably take the vaccine when it is offered to them has risen from 76% to 85% over recent weeks.
---
---
Dr Glynn also said it is no surprise that case numbers remain high despite over three weeks of full level 5 restrictions, given the increase in transmission over the Christmas period.
In response to a question from Senator Martin Conway as to whether schools could reopen before St Patrick's Day, Dr Glynn said that "in general terms we have a long way to go".
He said that given the pressure hospitals are under, it is hard to look too far forward.