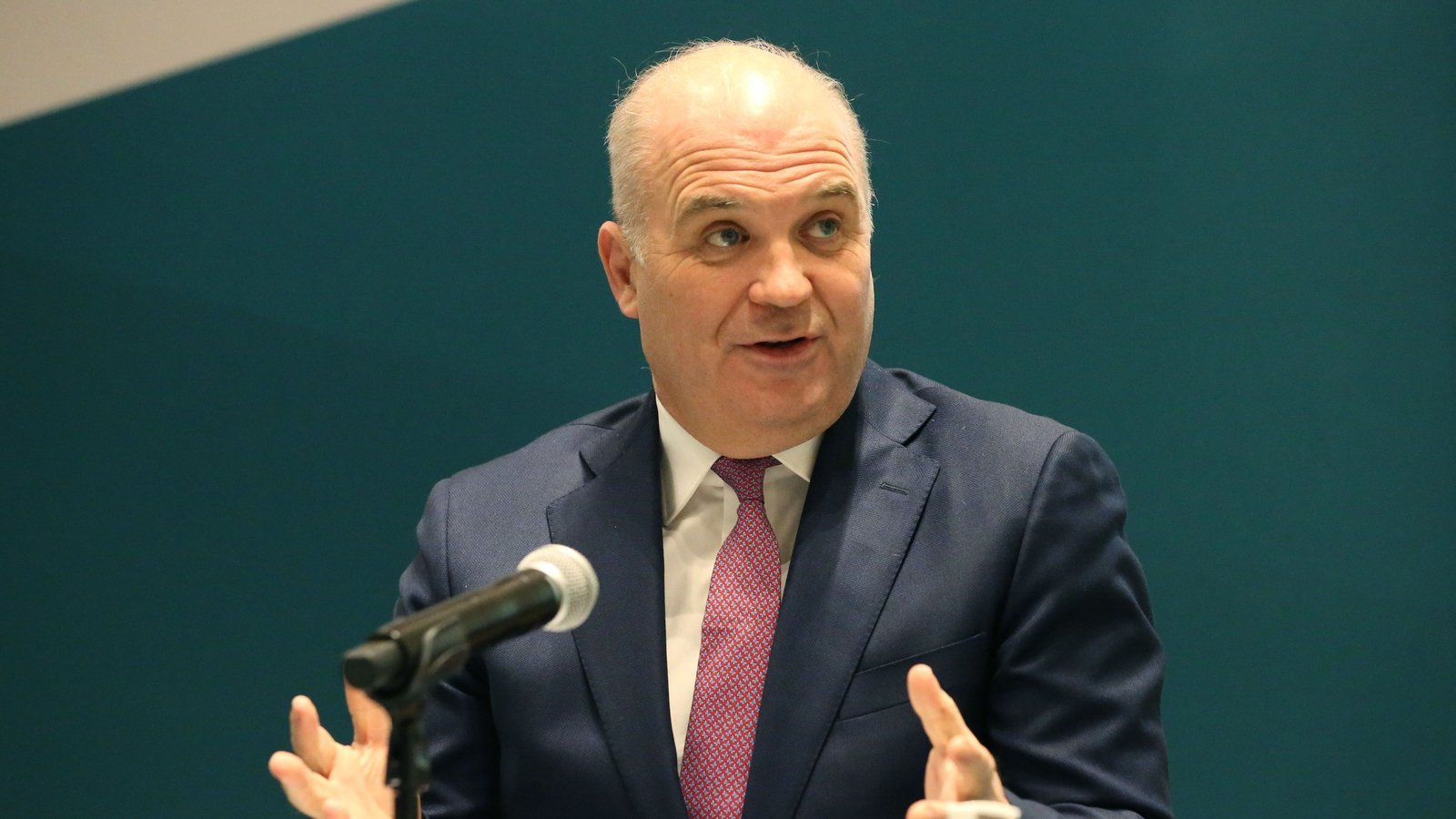 The Chief Medical Officer Dr Tony Holohan warned Government last week that there could be at least 1,000 Covid-19 related deaths in January.
In a letter to the Minister for Health, Stephen Donnelly, dated 14 January, Dr Holohan said modelling by the National Public Health Emergency Team showed that there could be at least 25-30 deaths a day related to community outbreaks.
He said that given the large number of outbreaks of the virus in long term residential care facilities and hospitals that there would be a "large scale mortality" in these settings also.
Up to yesterday, there was a total of 485 Covid-19 related deaths. Tuesday 19 January saw a record number of deaths recorded at 93.
In the letter, Dr Holohan predicted that demand for hospital care would peak in the days after 14 January with around 2,000-2,4000 people in hospital, with as many as 250-300 in ICU.
He said an optimistic scenario would see around 650-800 people in hospitals by the end of the month, including 110-120 in ICU.
The projections in the letter took into account both the 7-day and 14-day incidence rate. Dr Holohan noted that as of 13 January the 7-day incidence rate of the virus as a proportion of the 14-day incidence rate was 55%, meaning that there were more cases recorded over the preceding seven days than there were for previous week.
Dr Holohan said optimistic case projections, which assume the peak of the third wave has passed, show that there could be between 800 and 1,600 cases per day by the end of the month.
The letter also referenced international travel and the emergence of the new strains of the virus discovered in the UK, South Africa and Brazil.
Dr Holohan said a pre-travel Covid-19 test alone was not a "sufficiently robust system for the prevention of disease importation".
The letter advises that further measures in relation to travel should be taken including a combination of pre-departure testing, quarantine requirements on arrival and post-arrival testing rules.