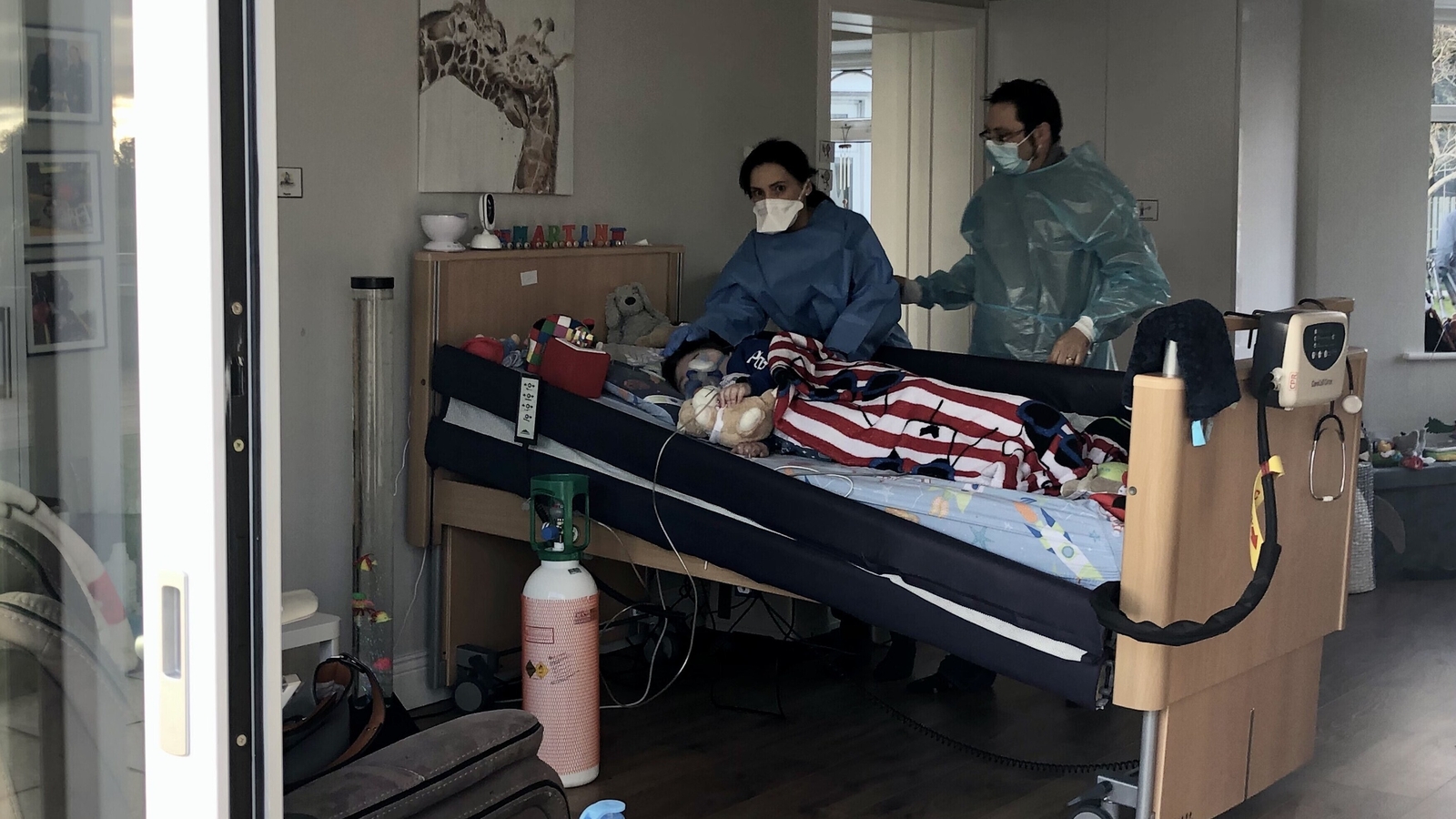 The group that represents Ireland's family carers has called for the urgent vaccination of family carers against Covid-19.
It comes as one mother who is caring for her son has spoken about how difficult the last year has been trying to keep the virus out of their home
Ten-year-old Martin Gibson O'Gara has a number of underlying issues, including cerebral palsy and a chronic lung condition, and he needs 24-hour care.
His mother Sarah Gibson O'Gara said they have been trying to keep Covid out of the house for months.
They wear full PPE when with him, but his parents still worry about contracting coronavirus.
"If I get Covid, Martin will be taken into care," said Sarah Gibson O'Gara. In that case, she said, he would end up in hospital and could potentially end up in ICU. "The worry is huge," she said.
So far, they have not been told when Martin will get the vaccine. Because he is under the age of 16, his mother said there is no clarity on that yet. They are asking for family carers like themselves to be prioritised for the vaccine.
The issue was raised in the Dáil today. Minister for Health Stephen Donnelly said that it is a clinical decision based on the expert advice, and they would be covered under various different categories that they might fall into.
He said his view was that the even bigger priority is the people they are caring for. He said in a lot of cases, they would be starting in mid-February for the over-70s.
He said some people being cared for would have underlying conditions.
Earlier, he said the Government "must be open" to reviewing the prioritisation list for Covid-19 vaccines.
But Sinn Féin said that more clarity is needed for family carers. In a statement, the party's health spokesperson said some have been told they are in group 10, group 6 or even group 2. He said that this needs to be resolved urgently.
Family Carers Ireland have asked if the family carer gets infected, who would care for their loved ones and what would the cost be to the health services and the State.