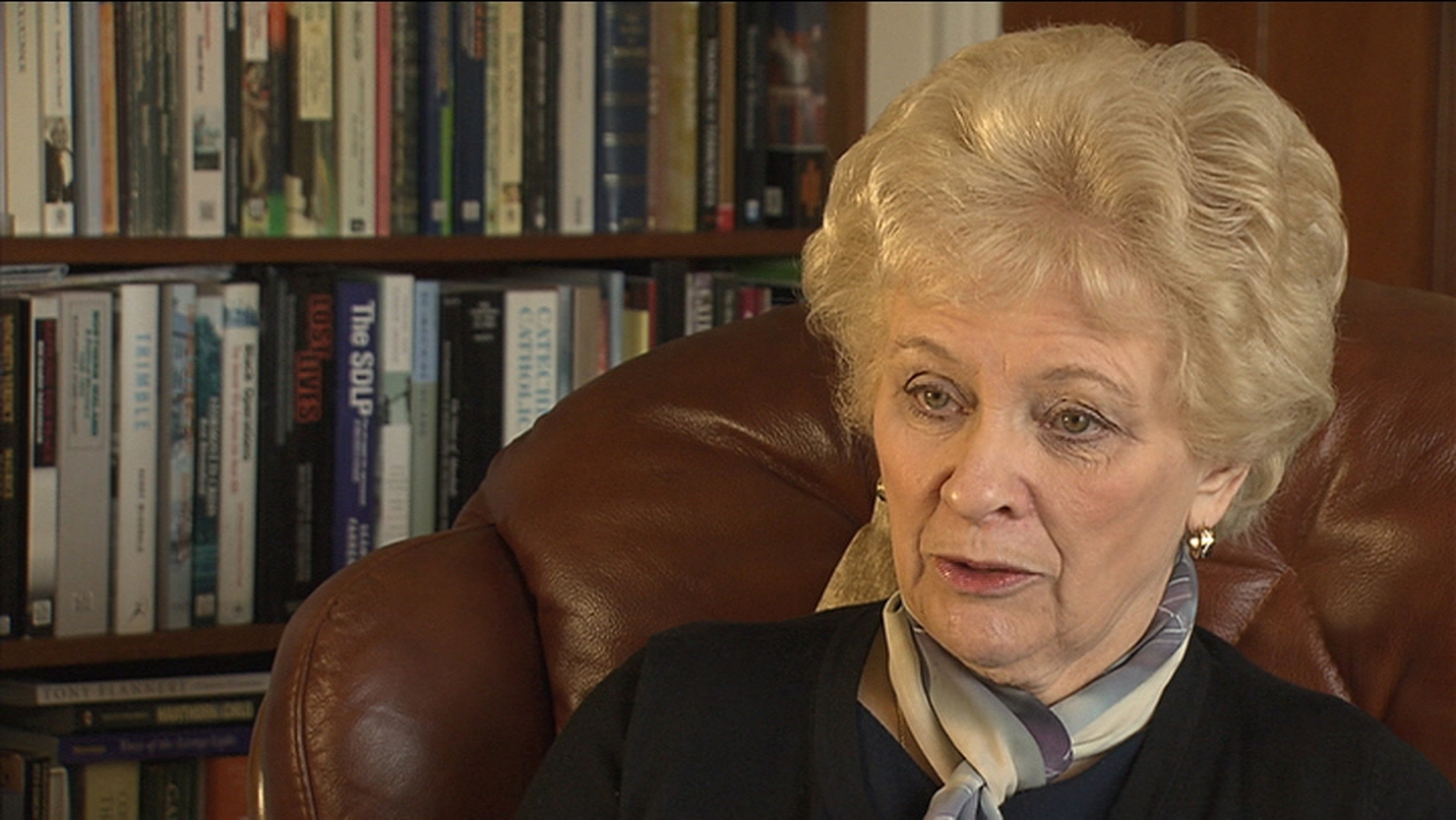 A former Police Ombudsman in Northern Ireland has called on the British government to fund the cost of payments for victims of the Troubles.
Baroness Nuala O'Loan issued her statement as the Northern Ireland Secretary, Brandon Lewis, again outlined the British government position that Northern Ireland's Assembly should pay for the scheme from its resources.
That stand-off over who will pick up the bill, which could run to several hundred million pounds, is threatening the future of the proposed scheme.
The Northern Ireland power-sharing Executive has set aside funds to finance the administration costs but it has no provision made for the actual payments and pensions that will be sought by thousands of applicants.
In her statement, Baroness O'Loan said throughout the hideous years of The Troubles, successive British governments accepted the burden of huge security costs and huge compensation costs for damaged property.
She said it would be a dereliction of duty by the British government to refuse to carry the burden of essential legacy costs, in this case the Victims' Payment Scheme.
She said it would be ludicrous and deeply immoral to think of placing the resource burden of legacy solutions on a small devolved region.
But in the House of Commons Brandon Lewis said the Northern Ireland Executive should provide the money and the Minister for Finance (Sinn Féin's Conor Murphy) should not "play games" with victims and their pensions.
Labour's Spokesperson on Northern Ireland, Louise Haigh, said the scheme was legislated for in Westminster and "we cannot wash our hands of our responsibility."
Victims groups are hoping that the first payments from the new scheme will be made later this year. But the row over funding is threatening that timetable.