The incoming Biden administration has said it will not be easing Covid-19 restrictions on travel to the US from Ireland, the UK and parts of Europe, despite an order lifting the ban issued by outgoing president Donald Trump.
Today is Mr Trump's final full day in office before President-elect Joe Biden's inauguration tomorrow.
In March last year the US announced Covid-19 restrictions on travel from Ireland, the UK and parts of Europe.
Last night, Mr Trump said the ban would be lifted on 26 January, but minutes later Mr Biden's spokesperson Jen Psaki said the measure would not stand and now was not the time to ease the restrictions.
She said that in fact the new administration would be strengthening public health measures around international travel.
"With the pandemic worsening, and more contagious variants emerging around the world, this is not the time to be lifting restrictions on international travel," she added.
Mr Trump is expected to issue dozens of pardons and commutations today.
Mr Biden, a veteran Democratic senator who also served as vice president to Barack Obama, is due to travel to Washington with his wife Dr Jill Biden from their hometown of Wilmington, Delaware.
Together with incoming vice president Kamala Harris, Mr Biden is expected to deliver an evening address on the Covid-19 crisis, from the Lincoln Memorial Reflecting Pool.
With the pandemic worsening, and more contagious variants emerging around the world, this is not the time to be lifting restrictions on international travel.

— Jen Psaki (@jrpsaki) January 19, 2021
By contrast, Mr Trump has remained uncharacteristically silent as the clock ticks down to his departure to a new life in his Mar-a-Lago golf club residence in Palm Beach.
Banned by Twitter, he has largely stopped communicating with the nation. He has also yet to congratulate Mr Biden or invite him for the traditional pre-inauguration cup of tea in the Oval Office.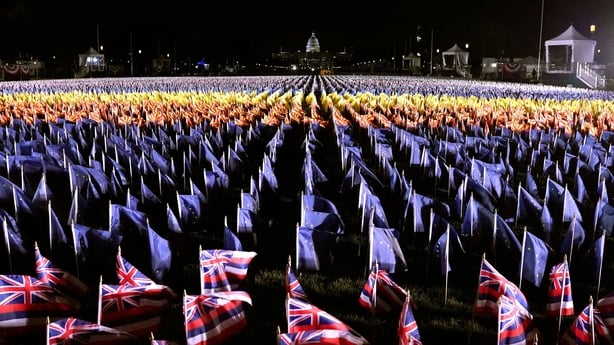 Instead, Mr Trump has spent his time meeting with a dwindling circle of loyalists who backed him during a doomed, two-month effort to overturn the results of the November election.
Following a deadly assault on the US Capitol on 6 January by his supporters, Mr Trump was impeached for the second time in just over a year – another first in a presidency of many firsts.
His final Gallup poll as president yesterday showed him exiting with 34% approval, his record low.
Mr Trump's overall average of 41% since taking office is also the lowest for any presidency's approval rating since Gallup began measuring in 1938.
According to US media, Mr Trump has a list of about 100 people he will grant clemency to.
After what The New York Times reports has been an intense lobbying effort, these are expected to be a mix of white-collar criminals and people whose cases have been championed by criminal justice activists.
Mr Biden's inaugural speech is expected to focus on his appeals for Americans to reunite and to take on the Covid-19 pandemic with new seriousness.
He is also set to announce a dramatic shift away from Trump's "America First" ideology, taking the United States back to its traditions of alliance-building. This will begin with the new president ordering the United States back into the Paris climate accord on day one.
Mr Biden will take the oath of office on the steps of the Capitol under the protection of more than 20,000 National Guard soldiers. Checkpoints and large zones closed to ordinary citizens mean there will be only a smattering of guests.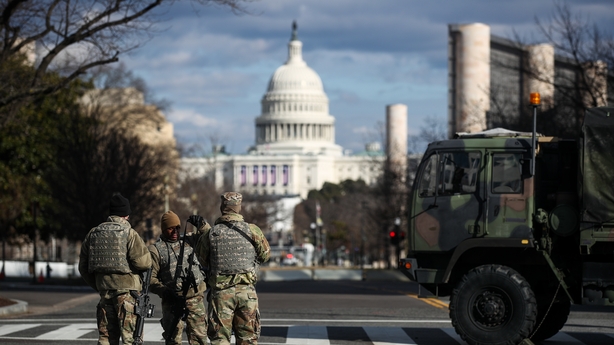 Mr Trump, the first president to lose re-election since George HW Bush was replaced by Bill Clinton, will also be the first ex-president to snub his successor's inauguration in a century and a half.
On Wednesday, he will depart for Florida from the White House early, in order to benefit from full presidential travel privileges up to the last minute.
Marine One will take him from the White House to Joint Base Andrews to catch Air Force One – the presidential plane that, from noon local time tomorrow, will no longer be his to use.
According to a Bloomberg report, Mr Trump is organising a military sendoff for himself at Andrews, watched by a crowd of invitees.
Acting Pentagon chief: No indication of insider threat before inauguration
The acting Pentagon chief said the FBI is assisting the US military in vetting more than 25,000 National Guard troops being deployed to assist in protecting the US Capitol around the inauguration for potential security concerns.
Acting Secretary of Defense Christopher Miller said in a statement that the vetting is "normal for military support to large security events… While we have no intelligence indicating an insider threat, we are leaving no stone unturned in securing the capital."
Miller said he appreciated "the support of the FBI in assisting with this task and for each of the more than 25,000 Guardsmen."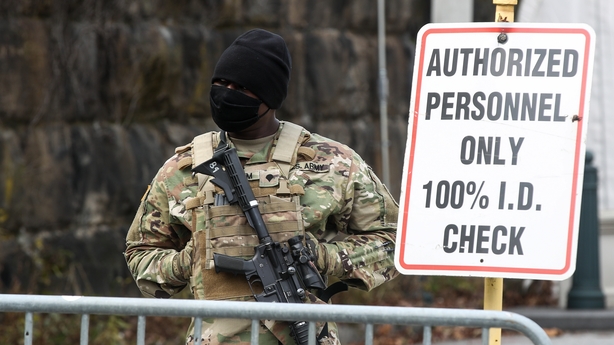 The Washington Post reported yesterday the FBI in an intelligence report warned law enforcement agencies that far-right extremists had discussed posing as National Guard members in Washington.
The Post added the report did not identify any specific plots to attack the inauguration events.
The US Army said it is working with the FBI to see if any attackers on the US Capitol earlier this month were current service members and with the Secret Service to see if any of the nearly 10,000 National Guard troops securing Biden's inauguration would need additional screening.
The US government has for days blocked access to major public parks including Washington's National Mall and closed bridges crossing the Potomac River between Virginia and the District of Columbia. More than a dozen subway stations have been closed.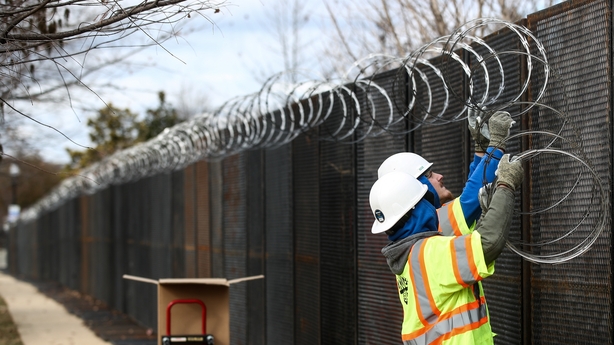 At least one bus company has halted bus trips to Washington ahead of the inauguration, while Airbnb cancelled home-sharing reservations in the Washington DC area for the week of Mr Biden's inauguration.
US airlines have also imposed new security precautions for DC-area flights.
Additional reporting Reuters/AFP