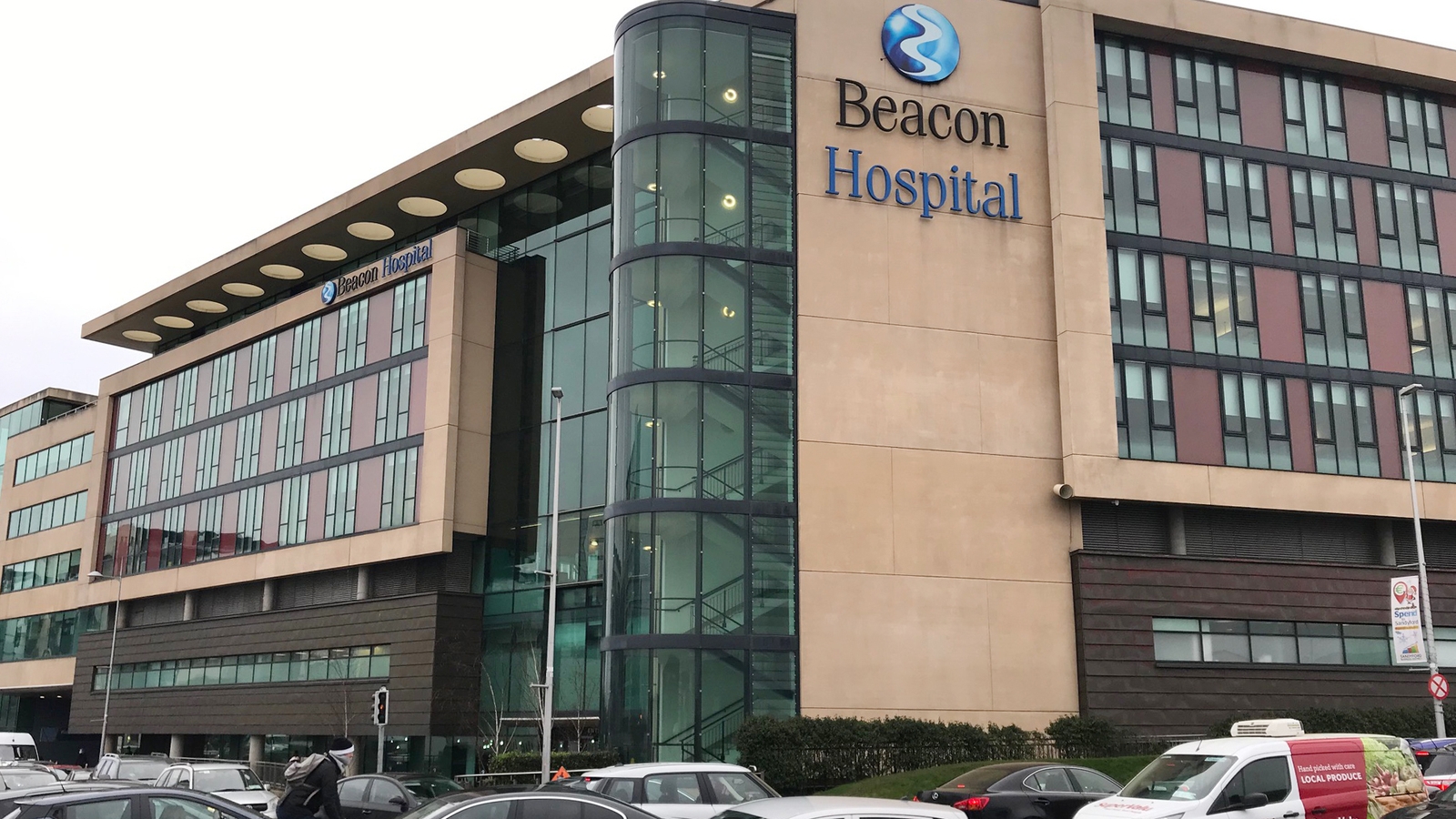 The CEO of the Beacon Hospital in Dublin has said he will meet officials from the Health Service Executive later today to discuss a revised agreement, aimed at having the hospital provide additional capacity for the health system as it deals with Covid-19.
The Beacon is the only private hospital not to sign up to the so-called "safety net deal" which sees the private hospital system agreeing to provide up to 30% of their capacity.
Speaking on RTÉ's Morning Ireland, CEO Michael Cullen said that the HSE late last night sent them a revised agreement which, the HSE says, addresses the concerns raised by the Beacon over the past fortnight.
He said the document "goes a long way toward doing that", and it is their desire to sign up to a deal.
Asked if the hospital has spare capacity currently, he said their ICU is at 50%, but will be at full capacity later as there are a lot of significant public patient surgeries today which will end up there.
HSE Chief Executive Paul Reid on Saturday expressed "extreme frustration" at the Beacon's decision not to sign up to the same deal agreed with other hospitals, saying that the move was "beyond belief and comprehension".
Mr Cullen said he was disappointed with Mr Reid's comments, as they "did not accurately or adequately" reflect that the hospital is providing "significant capacity" to the public system by way of surgeries, diagnostics and ICU.
He said they took this position because of their experience in the previous surge in April, May and June last year, saying that the hospital ended up being 70% empty during that agreement, when normally would operate at 90+% capacity.
Mr Cullen said the issue was never about money, but about the fact they had a system that was geared to operate at full capacity, but they were only able to treat 30% of the patients they normally would, adding that a "huge number of patients did not get treated who should've been treated during that time".
He said the issue was about the hospital's need to be able to have operational control.
---
Read: Latest coronavirus stories
---