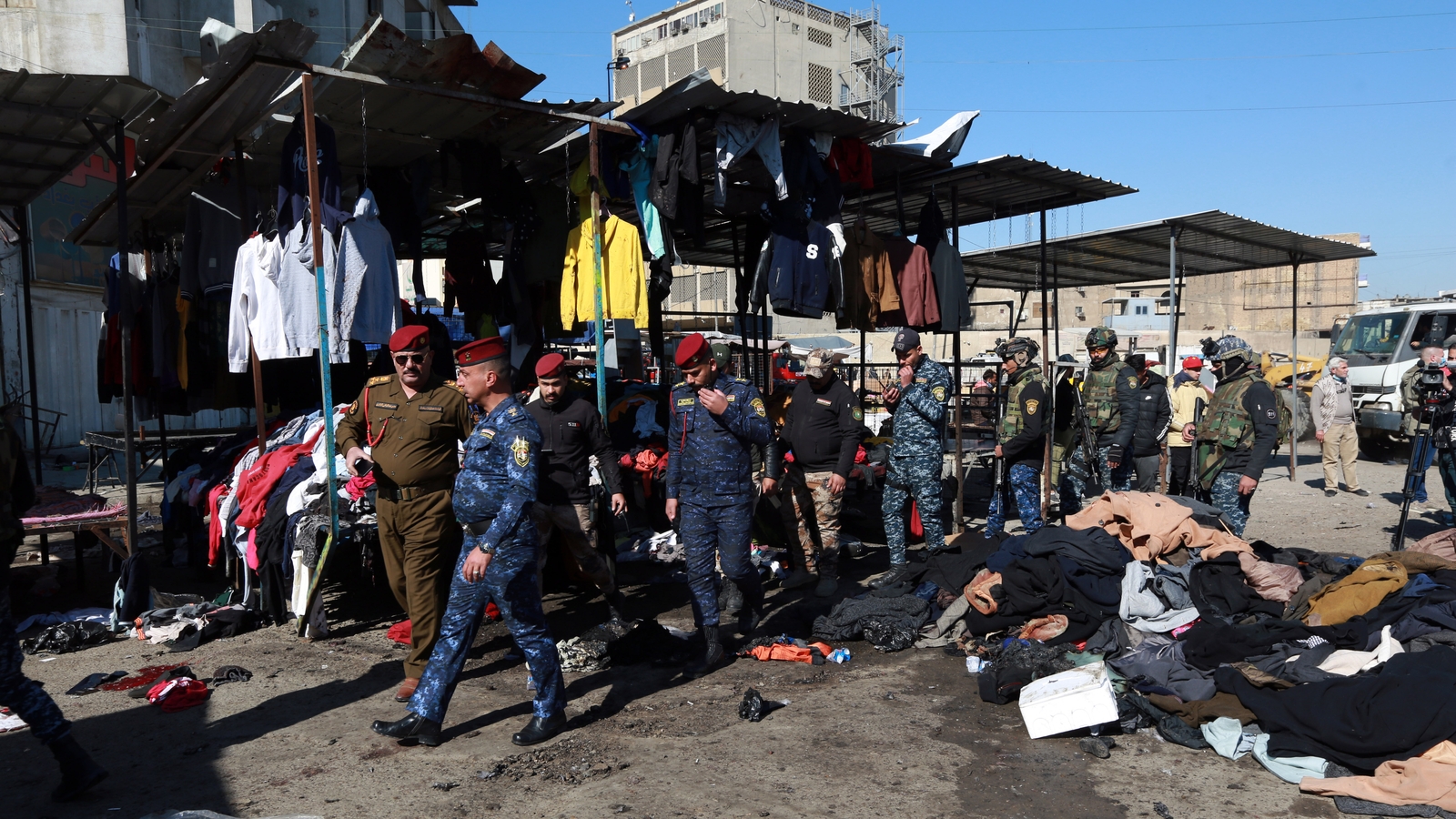 Nearly 30 people at a crowded market in central Baghdad were killed in two bomb attacks, Iraqi state media said, the city's deadliest such incident in three years.
At least 28 people were killed and another 73 wounded in the attack amid stalls selling second-hand clothes in the Iraqi capital's al-Tayaran Square.
The market had been busy with people after the lifting of nearly a year of restrictions imposed across the country in a bid to halt the spread of Covid-19.
President Barham Saleh led political figures in condemning the attack, saying the government would "stand firmly against these rogue attempts to destabilise our country."
United Nations' Iraq mission (UNAMI) also offered condolences to the victims.
"Such a despicable act will not weaken Iraq's march towards stability and prosperity," UNAMI said in an online statement.
The attack comes as Iraqis prepare for an election, events often preceded by bombings and assassinations.
Prime Minister Mustafa al-Kadhemi had originally set this year's general election for June, nearly a year ahead of schedule, in response to widespread protests in 2019.
But authorities are in talks over rescheduling them to October, to give electoral authorities more time to register voters and new parties.
The market bombing was not immediately claimed but suicide bombings have been used by jihadist groups, most recently the so-called Islamic State.