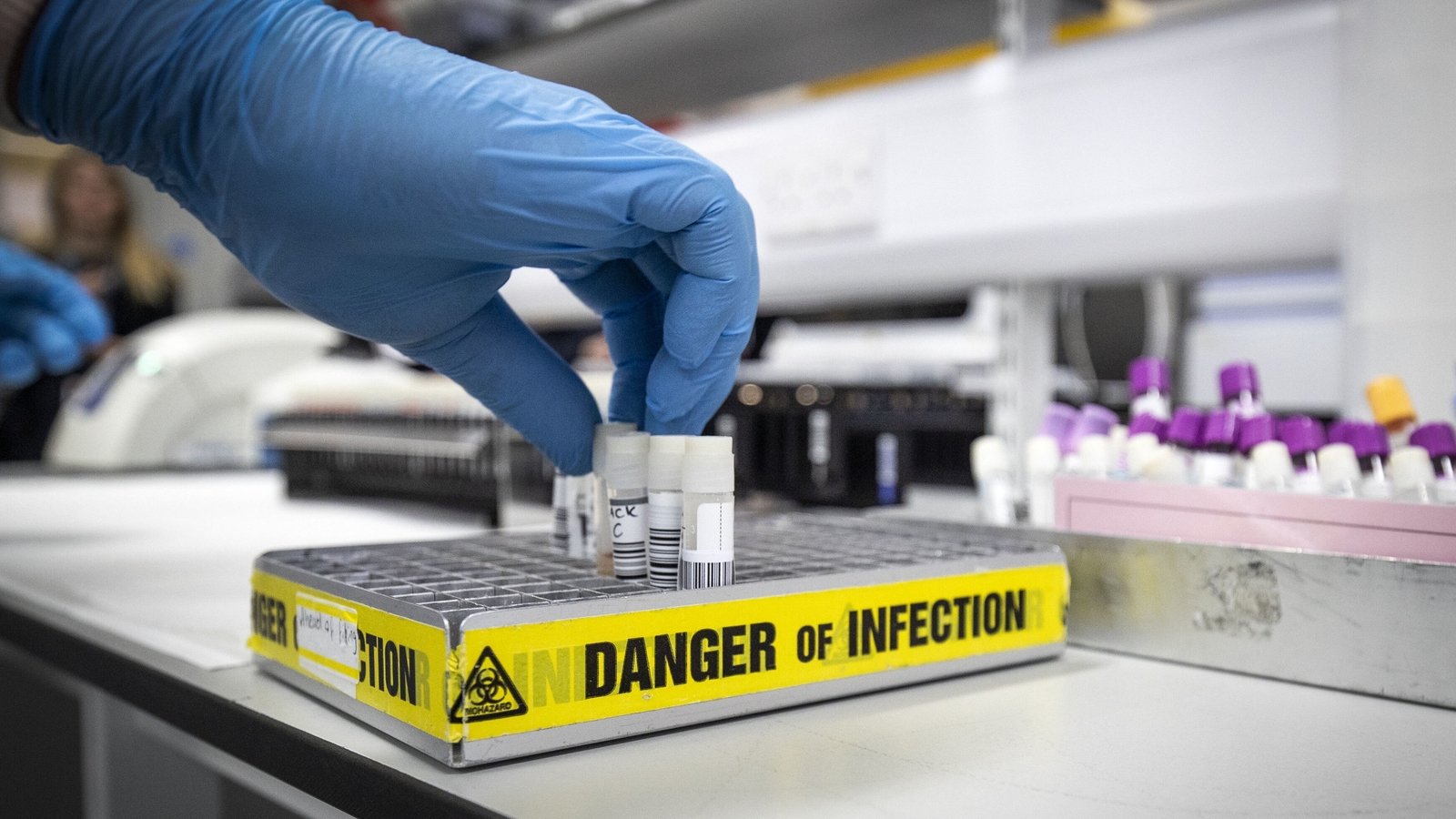 There have been 28 Covid-related deaths reported by the Department of Health.
The Department has also reported 3,955 more cases of the coronavirus.
There are 169 patients with Covid-19 being treated in intensive care units.
Earlier this afternoon there were 16 Covid-related deaths reported in Northern Ireland, along with 973 new cases.
There are 850 confirmed coronavirus patients in Northern Irish hospitals, with 58 being treated in ICU, 44 of whom are on ventilators.
---
---
Meanwhile the Health Service Executive has said a total of 77,303 Covid-19 vaccines have been administered up to yesterday.
At a briefing this afternoon, the HSE's chief executive Paul Reid said 69,378 of them were received by frontline healthcare workers and 7,925 were received by people in long term care facilities.
He said said Ireland has received 152,100 doses of the Pfizer/BioNTech vaccine to date, along with 3,600 doses of the Moderna vaccine.
The Tánaiste, Leo Varadkar, told the Dáil earlier today that the Oxford/AstraZeneca vaccine is in line to be approved by the European Medicines Agency on 29 January.
Mr Varadkar said that once this happens it would pave the way for the number of vaccines administered here a week to double from 50,000 to 100,000.
Separately the Minister for Education has said that schools and some classes catering for children with physical and intellectual disabilities could reopen in a week's time.
After talks with trade union representatives this morning, Minister for Education Norma Foley told the Dáil that it is a "shared ambition" of both her's and the Irish National Teachers' Organisation ( and Fórsa trade union that special schools open again for students on 21 January, as well as special classes for children with disabilities in primary schools.
Elsewhere, gardaí have said 29 people have been issued with €100 fines for breaching Covid-19 regulations since Monday.
The fines, for breaching the 5 kilometre travel restriction for non-essential reasons, were issued in a number of areas, including to three people who travelled 80km from Co Meath to Ringsend in Dublin for takeaway burgers.