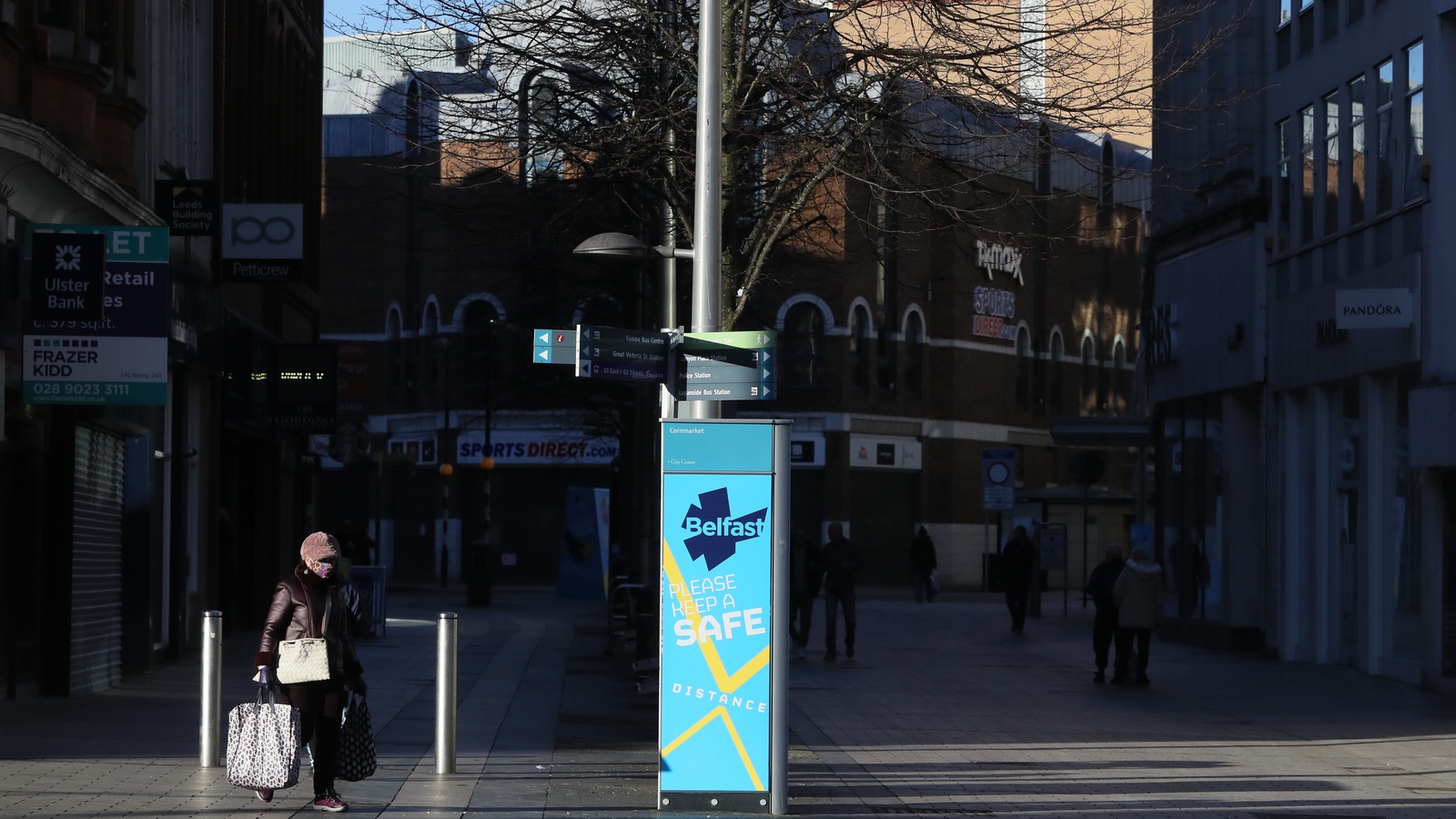 A further 25 coronavirus deaths have been recorded in Northern Ireland, 21 of them occurring during the past 24 hours.
It is the second highest daily figure since the outbreak of the pandemic and takes the official Department of Health death toll to 1,606.
There are 822 new cases from tests on 3,013 individuals.
It takes the cumulative total of people who have tested positive to 95,361.
There are 840 confirmed coronavirus patients in hospital, with 67 in ICU, 50 of whom are on ventilators.
The average seven-day infection rate per 100,000 for Northern Ireland is 365.7.
The council area with the highest rate remains Armagh, Banbridge and Craigavon on 632.7, followed by Mid Ulster on 549.1
The lowest rate remains Ards and North Down on 198.3.
The seven-day rate in Belfast is 284.6.
Meanwhile, police in Northern Ireland are facing a potential legal challenge over whether officers have the power to enter private homes to enforce Covid rules.
Stormont's Department of Health is also included in the move questioning the basis of the contention that coronavirus regulations give police the authority to enter private dwellings to investigate alleged breaches, such as holding house parties.
Loyalist activist Jamie Bryson issued pre-action correspondence to the department and the Police Service of Northern Ireland.
He has also notified the Department of Justice as a noticed party to his challenge.
Pre-action correspondence is the first step toward potential judicial review proceedings. It gives respondents a set period to remedy issues raised by an applicant.
Mr Bryson argues that Northern Ireland's health protection regulations do not bestow powers of entry to private dwellings in the absence of a warrant.
He contends that entry in such circumstances would breach common law principles and infringe human-rights legislation.
The Police Federation, which represents rank-and-file officers, has also previously raised questions and sought clarity on the power of entry issue.
The PSNI and Justice Minister Naomi Long have both argued the power is available to officers under the regulations.
Assistant Chief Constable Alan Todd has said the step would only be taken if it was considered "necessary and proportionate".
Mr Bryson has requested the Department of Health confirms the coronavirus regulations do not bestow powers of entry on designated persons in respect of private dwellings.
He has asked the PSNI to do similar and concede that previous claims to the contrary by the organisation were "inaccurate".
He has sought a reply by Monday 25 January.
Additional reporting PA