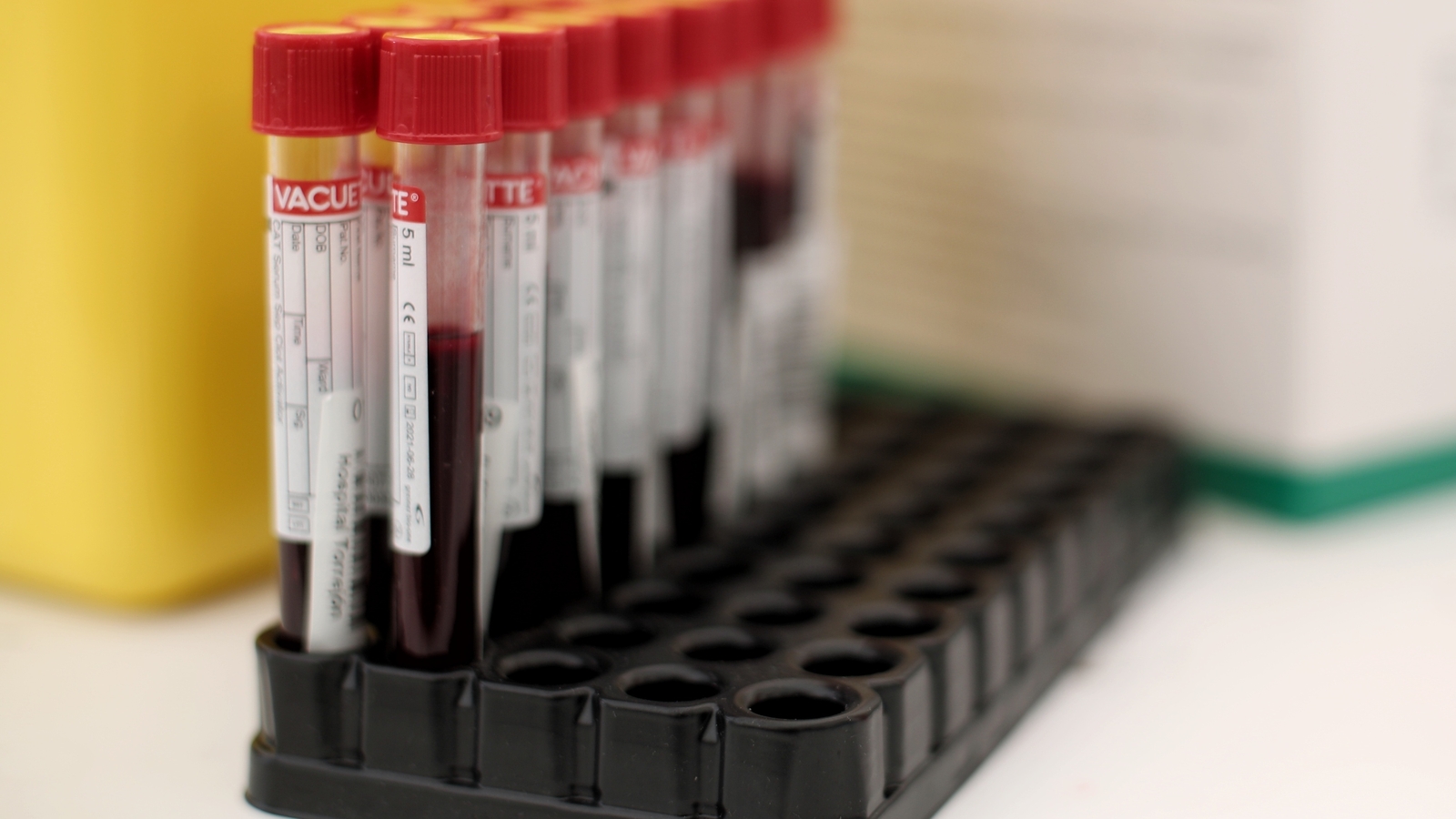 There have been eight more Covid-related deaths and 2,121 new cases of the virus reported to the Department of Health.
The death toll now stands at 2,616 with a cumulative total of 174,843 infections.
There have been 338 deaths associated with the disease so far in January compared to 171 in December and 163 in November.
There are 200 people with coronavirus in ICU, a rise of five since yesterday. There are 1,975 Covid-19 patients in hospitals with 102 additional hospitalisations in the past 24 hours.
Chief Medical Officer, Dr Tony Holohan, said: "This third wave of the pandemic has seen higher level of hospitalisations across all age groups. There are now more sick people in hospital than any time in the course of this pandemic.
"The risk that this disease poses to the individual who is infected has not changed. What has changed is that we are experiencing a much greater level of community transmission and as a result we are seeing higher numbers of people with severe illness who require hospitalisation or admission to intensive care and higher numbers of mortality.
"Please continue to stay at home and drive down this infection in our community."
Dr Lorraine Nolan, Chief Executive, Health Products Regulatory Authority, said: "Up to 11 January, the HPRA received a total of 81 reports of suspected side effects associated with the Pfizer/BioNTech vaccine.
"All reports were generally consistent with those typically observed with other vaccines and included events of a mild to moderate nature which resolved or were resolving at the time of reporting.
"Among those most frequently reported were abdominal pain, nausea, fatigue, joint pain and pains in the arms, some experience of dizziness, headache, itching and a rash – all consistent with the known and anticipated side effects as emerged during the clinical trials."
Dr Nolan: "While the relatively mild effects described are of course uncomfortable for those who experience them, they do pass quickly and generally do not require any medical treatment.
"Safety monitoring of all medicines, including vaccines, is central to the remit of the HPRA and we intend to publish a regular update of the number and nature of reports regarding suspected side effects with COVID-19 vaccines, as the vaccination roll-out continues."
In Northern Ireland, a further 19 people with Covid-19 have died and another 640 individuals tested positive for the virus.
The figures were released as Deputy First Minister Michelle O'Neill told the Assembly that no resolution has been reached between Stormont leaders and the Irish Government over the sharing of passenger data.
---
---
Meanwhile, a new report has found that Covid-19 is having a severe and disproportionate impact on vulnerable children.
The latest report by the Child Care Law Reporting Project has found instances of severe neglect as well as addiction and domestic violence.
Also today, the Health Service Executive said it issued guidance on 12 January on the sequencing of vaccinations of frontline healthcare staff and what to do if there were vaccines that might expire.
The guidance was issued four days after the events at Dublin's Coombe Hospital on 8 January, where 16 family members of staff were given the vaccine.
Earlier, the Minister for Finance said the distribution of vaccines to family members of staff at the Coombe should not have happened and this is why the Minister for Health responded promptly to the issue.
Speaking on RTÉ's Today with Claire Byrne, Paschal Donohoe said public health policies and systems for vaccinations are accelerating and over 75,000 people were vaccinated last week, including 1,800 GPs at the weekend.
He said the Government is doing all it can to ensure a fair and effective prioritisation roll-out of the vaccine and will be guided by the National Immunisation Advisory Council in relation to who and what groups should be vaccinated.
Mr Donohoe said the Government's decision to reopen shops and hospitality before Christmas has "played a role in where we are now". However, it had not allowed for the new Covid-19 variant in the country.
He said the Government made the decision in the context of the economy having been closed for "many, many weeks" along with the fact that many people had been out of work and amid concerns for their mental well-being.
Mr Donohoe said that he accepts responsibility as a member of Government, but the priority now must be on reducing the spread of this "terrible disease".