Please Support Boyle Traders of the Day:
Magees Fashions : Marians Fashions : Sean Carty Cars : Siobhan Gallagher Coaching : Stewarts Oil : Tai Chi Chinese
Weather
TODAY – FRIDAY 16TH APRIL: A cloudy day with rain or drizzle along coastal areas, extending further inland during the day. Highest temperatures of 8 to 12 degrees.
The Journal – Friday
Rory Conlon R.I.P.
Bodorragh, Keadue, Co. Roscommon – Tuesday, April 13th suddenly at his residence. Predeceased by his parents Paddy and Christina and his brother William. Sadly missed by his brothers Gerry and Ronan, sisters; Marian and Philomena, brothers-in-law, sister-in-law, nephews, nieces, cousins, neighbours and friends.
Removal from Shivnan's Funeral Home, Ballyfarnon, this evening (Fri) arriving the Church of the Nativity of the Blessed Virgin Mary, Keadue at 8 o'clock. Mass of Christian Burial will be celebrated on Saturday morning at 11 o'clock. Interment afterwards in Kilmactranny Cemetery, Co. Sligo.
In compliance with Government & HSE guidelines regarding funerals, Funeral Mass and burial is private to immediate family, limited to 10 persons in church, while also requesting strict adherence to Social Distancing in vicinity of Church and cemetery.
Dementia Cafe Meeting on Zoom
There will be a meeting via Zoom of the Dementia Cafe on Thursday April 21st at 2pm. To obtain more information and the link, ring Citizens Information and ask for Bernie. Tel number 0761 07 6380. We look forward to seeing you there for music, singing and a chat.
Covid-19
Mr Varadkar has confirmed that services, including hairdressers, will reopen next month and there will be a further lifting of restrictions on outdoor gatherings and activities from May 4.
The Lawn, Boyle 14th April 2021
A well-respected Boyle businessman told me that in all his years in the town of Boyle, The Lawn was never in a worse state than it is at the moment. Here is my album of photos taken in The Lawn this evening Wednesday 14th April 2021
Covid-19
"Relaxation of the ban on inter-county travel before July is possible if Covid numbers continue to fall…"
No increases in income tax or USC rates after pandemic

graphic: Sean O'Dowd
The Government has reiterated its commitment to no increases in income tax or USC rates post-pandemic, the Minister for State at the Department of Health and local Fine Gael TD Frank Feighan has said.
"As we emerge from the pandemic and return to normality and economic growth, the last thing we need is higher taxes on income, business or savings for people in Roscommon.
"There will be no increases in income tax or USC rates. We won't see increases on tax on business, on people's savings, and far from increasing income tax, we are going to index income tax bans.
"Fewer people now will end up in the higher income tax band – this is a solid a commitment in the Programme for Government from Fine Gael."
Minister Feighan continued: "This commitment in the Programme for Government is as solid as any measures regarding environmental issues such as greenhouse gas emissions
Frank Feighan 086 833 1234
Roscommon Herald 13th April
AstraZeneca graphic by Sean O'Dowd
Garda Youth Awards

"We are currently looking for nominations for the Garda Youth Awards. If someone local would like to nominate a local young person, an application form is available from members of the Community Policing Unit at Boyle Garda Station. Many thanks & kind regards."
The Toon Team – Grand National
Boyle GAA Club – Update 12th April
Read More >
A Viewer wrote:
"My beautiful spaniel Molly was killed by poisoning in Knocknashee, Boyle yesterday. Shortly before she died she regurgitated three sausages that she must have found while we were walking together in our field this morning.
The bright yellow colour of the sausages comes from Trodax, often used (illegally) as a bait poison to kill foxes during the lambing season.
The vet confirmed that Molly's rapid and painful demise was indicative of Trodax poisoning.
I urge all dog owners to be vigilant, and if anybody has any information relating to this crime please contact the Gardaí."
Shops and hairdressers to reopen at the start of May?
The Government is set to reopen shops and hairdressers from the first week in May, but may initially limit access to fully vaccinated people.
Easter 2021 at Lough Key
St. Joseph's Parish Newsletter
New Government plan – Feighan
Graphic assembled by Sean O'Dowd
A new Government plan reflecting changes in living and working patterns during Covid-19 will maximise the recovery for all parts of our country including rural towns and villages in Sligo, Leitrim, South Donegal and North Roscommon The Minister for State at the Department of Health and local Fine Gael TD Frank Feighan has said
Minister Feighan said the plan, called Our Rural Future, is the most ambitious and transformational policy for rural development in decades
Free Business Training & Events – April & May

Free online training and events organised by Role Skillnet and Boyle Chamber of Commerce will take place during April and May. Courses include: Microsoft Teams April 9th,  Basic Excel April 13th, Intermediate Excel April 14th, Advanced Excel April 28th, What New in Employment Law, April 26th, Time Management "Finding that 25th hour" May 11th, Remote Working DSE & Ergonomics May 3rd, Taking Control May 17th/18th 19th and Excel Tips & Tricks April 20th/22nd.
For more information or to book places please email info@roleskillnet.com or call 086 6064810.
Role Skillnet are based at Boyle Enterprise Centre and provide funding and support for business training. All Courses are funded through the Department of Further and Higher Education, Research, Innovation and Science.
Reprise
Boyle Courthouse
Business reopenings/closures
Apart from Covid, the normal thrust of business opening and closure issues, Boyle is similar to other towns. New businesses will open, while some will close for a variety of reasons: Maybe a trader gets a job with a different employer: A trader decides to move on to other things: Inheritance disputes dictate selling out etc etc.
Radio
Garden — WOW !!!

Radio Garden is a downloadable app (Computer or Smartphone) that allows you to listen to thousands of live radio stations worldwide by rotating the globe. You do not have to be connected to wi-fi to get this app to work
Every green dot represents a city or town. Tap on it to tune into the radio stations broadcasting from that city. There is also a search facility that allows you to locate a radio station by Country / City / Station
Daffodils 2021
The Toon team – Harry & Megan
The Éire Óg GAA Club in the parish of Loughglynn Lisacul and Gorthaganny in West Roscommon launched a very innovative online fundraiser  on their social media channels.
The fundraiser named
www.winanewcampervan.ie
has a top-of-the-range brand new 6 berth campervan as the prize. The New Peugeot Boxer Compass Avantgarde 196 6 Berth is valued at over €70,000 with tickets priced at just €25 each or 5 for €100. A maximum of 12,995 tickets are available for the draw.
Speaking ahead of the launch Club Chairman Pat Finan said " we've put in a lot of work getting ready, we believe we have a good prize, and we also believe that there is an appetite for campervans in this era of Staycations. I would urge everybody to go to our website
www.WinANewCamperVan.ie
and buy a ticket it's very simple.
Boyle Rail Station, 18th March
Daffodils in the fence outside the Rail Station
Station Road, Boyle, 17th March
Lough Key Forest Park 15th March 2021
Tidy Towns and Amenity Grant Scheme 2021
Roscommon County Council is currently accepting applications under the Tidy Towns and Amenity Grant Scheme 2021.
Read More >>
St. Patrick's Day Daffodils
Daffodil …
The Isles of Lough Key – Henry Fitzpatrick
The Isles of Lough Key – Henry Fitzpatrick
"The emerald green valley lay smiling,
'neath the shade of a beautiful moon,
As I wandered along to the hillside,
Which cradles the grey Rock Of Doon.
Roscommon CoCo: Covid-19 Rates Waiver Appeal 2021
A three-month waiver will apply to eligible businesses and will take the form of a credit in lieu of rates
Sketches – entrance to L. Key Forest Park from the N4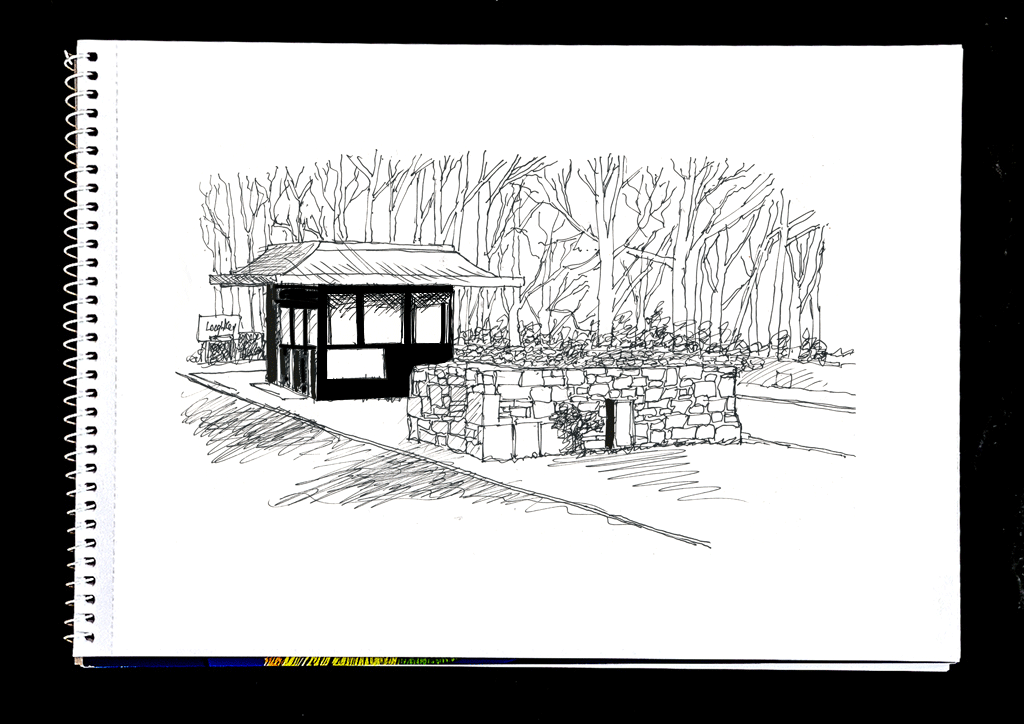 Does Sunshine vitamin D help put Covid in the shade?
Irish Examiner: "A group of medical professionals and academics is now calling on the government to recommend a daily dose of 20 to 25 micrograms (mgs) of vitamin D for every Irish adult as a preventative treatment for Covid-19. They also want the government to provide vitamin D supplementation to vulnerable groups such as frontline healthcare workers, those with pre-existing conditions like diabetes and high blood pressure and older adults, especially those living in nursing homes."
"Non Nationals" – a short story by John Mulligan
Listen to John Mulligan's beautifully written and spoken story of a generous Christmas charitable act to fellow, but less fortunate humans …
Feighan welcomes the decision of the Government to expand access to medical cards
Minister for State at the Department of Health and local Fine Gael TD Frank Feighan has welcomed the decision of the Government to expand access to medical cards, making them available to all those who are terminally ill and have a prognosis of up to 24 months.
The Toon Team – Royal Hotel
Plan Your Future – 2021
Know your rights: Claiming tax relief on utility bills when working from home
I'M WORKING FROM HOME BECAUSE OF COVID-19. CAN I CLAIM TAX BACK ON MY UTILITY BILLS?
If you are working from home (also known as e-working or remote working), you may be able to claim tax back on your broadband, heating and electricity bills.You qualify for the tax relief if your employer formally requested you to work from home and you:
Log onto a work computer remotely
Complete your duties from home
Work at home for substantial periods of time
This applies to part-time and full-time workers.
Sketches
Sketching, for me, is a challenging, occasional activity I have enjoyed since I was a pre-teen. Now in this Covid Lockdown era I find myself "drawn-to-drawing" with a renewed energy. "High Art" … certainly not … !!
The Toon Team – Royal Hotel 2021
Viewed from the N4
Alcoholics Anonymous
Just a gentle reminder –  "we would be delighted if you could put a small message on realboyle.com regarding our AA meeting. It takes place every Thursday at midday in St. Joseph's Hall.
Alcoholics Anonymous is an international fellowship of men and women who have had a drinking problem. Their stated purpose is to enable "members to stay sober and help other alcoholics achieve sobriety." It is nonprofessional, self-supporting, and apolitical."